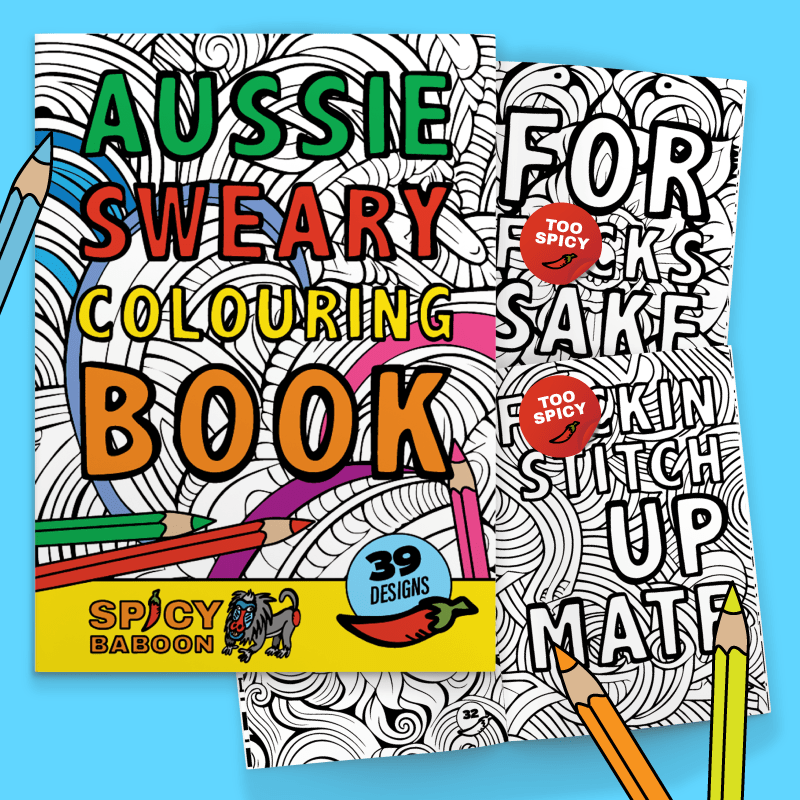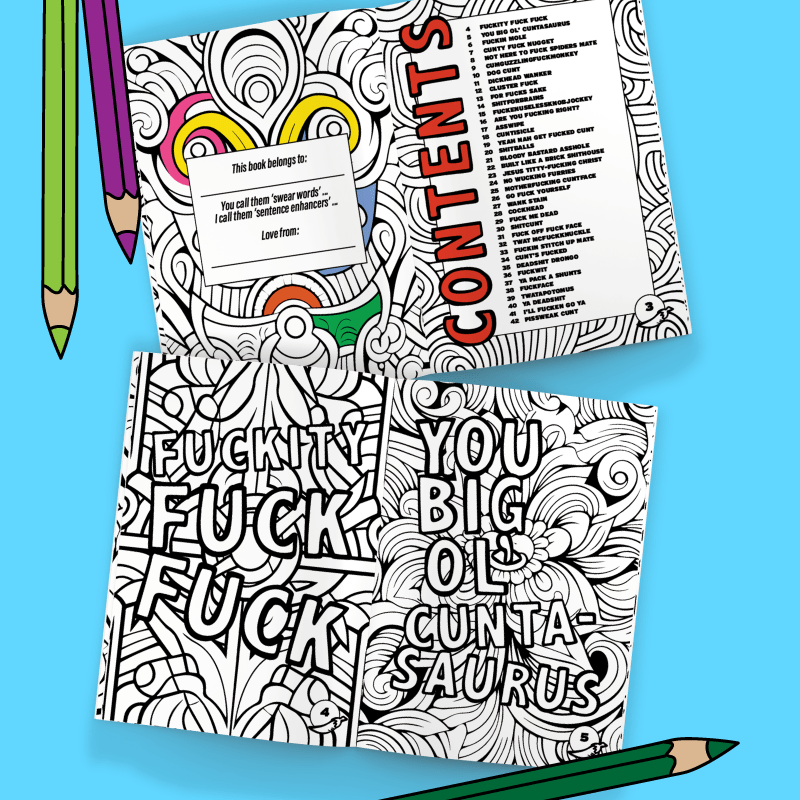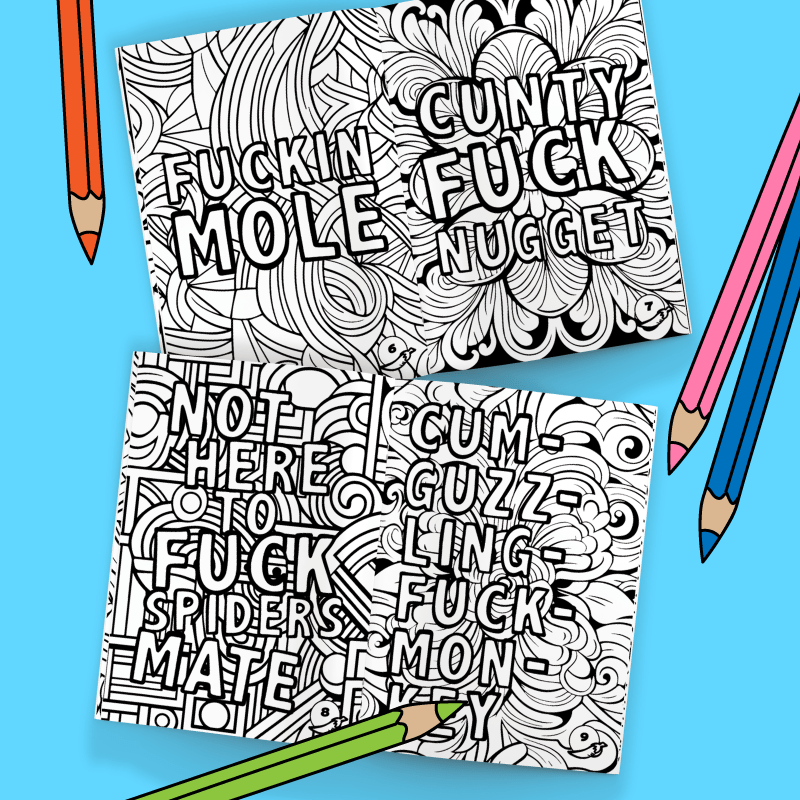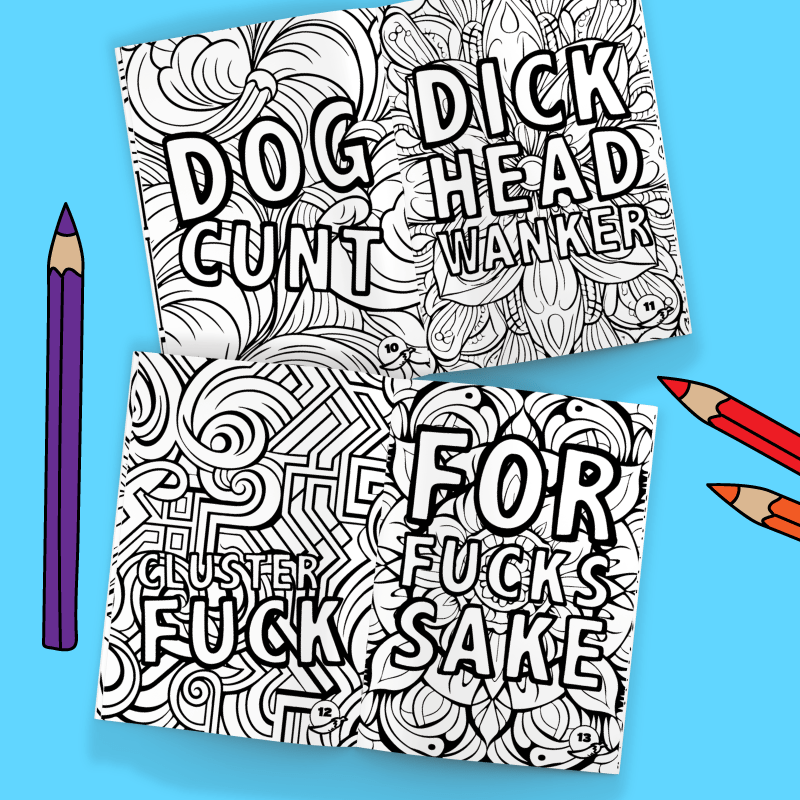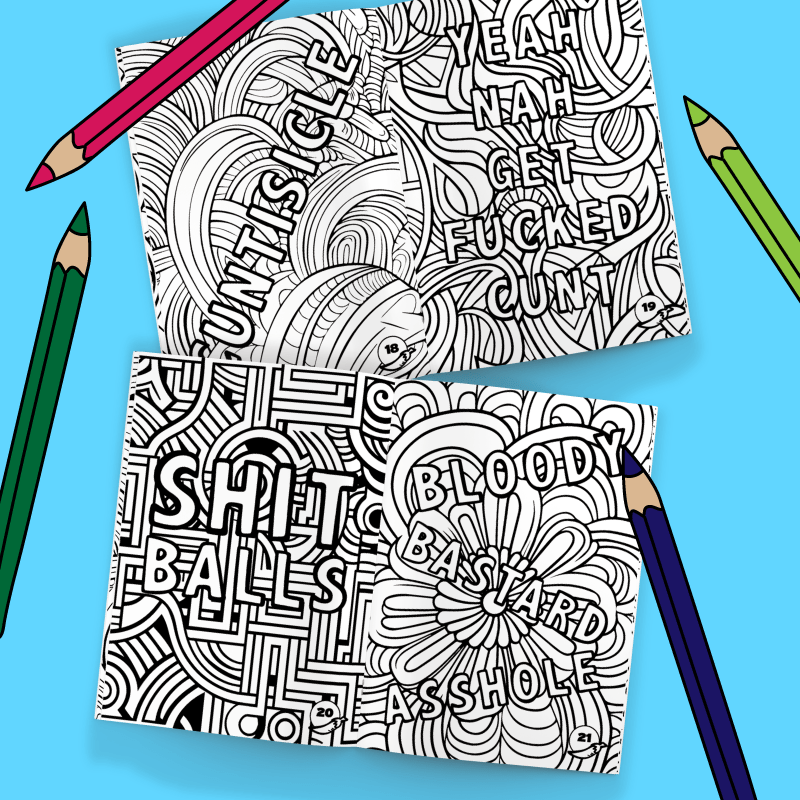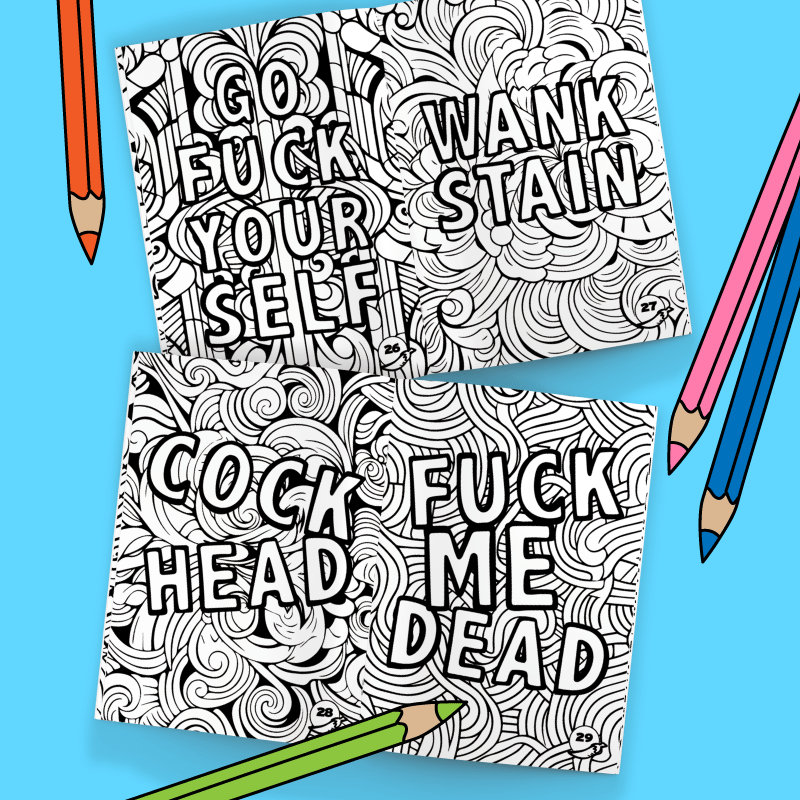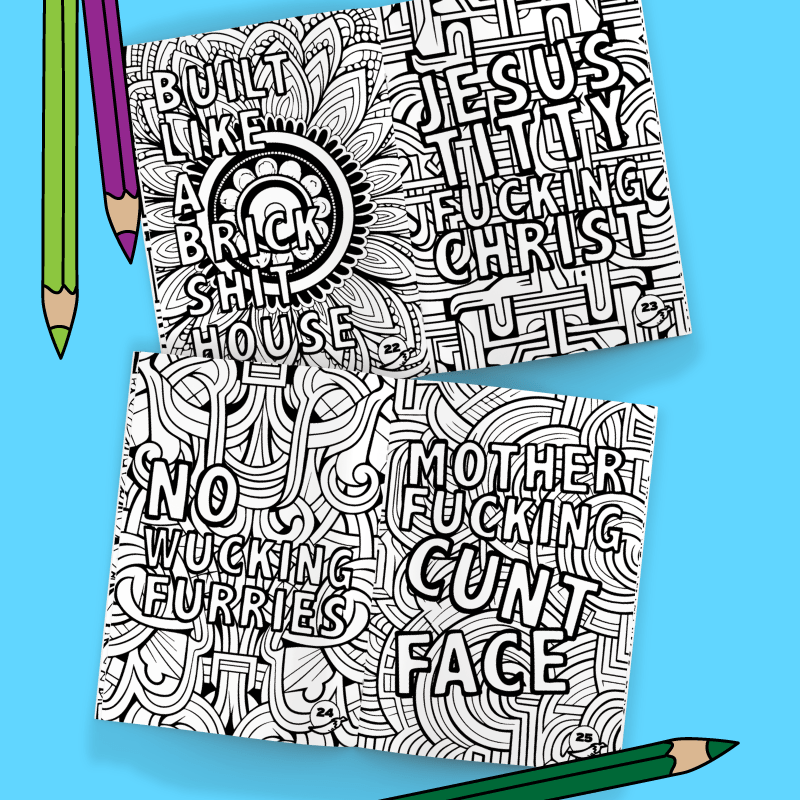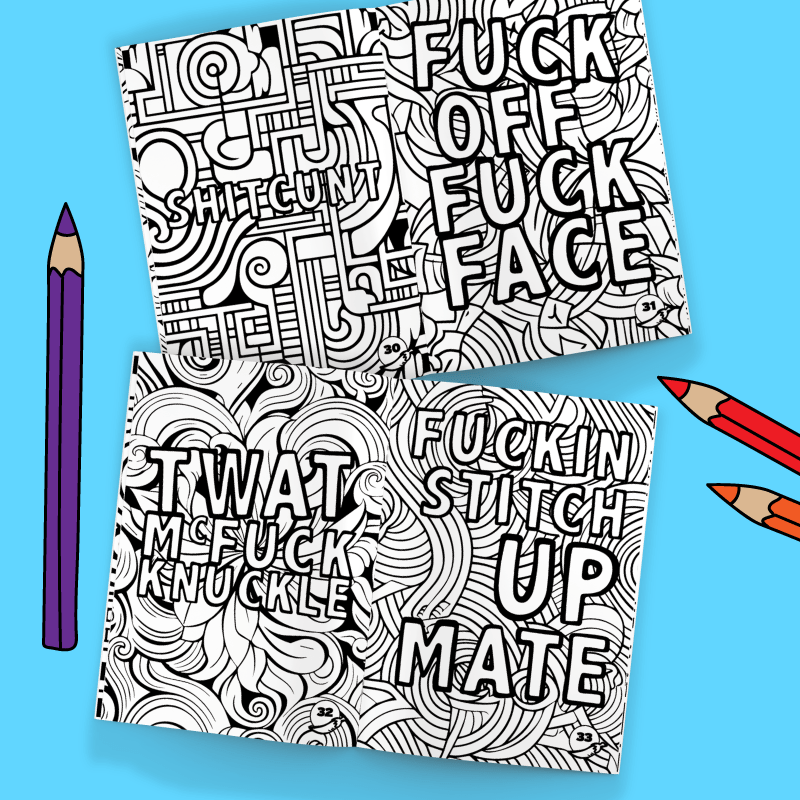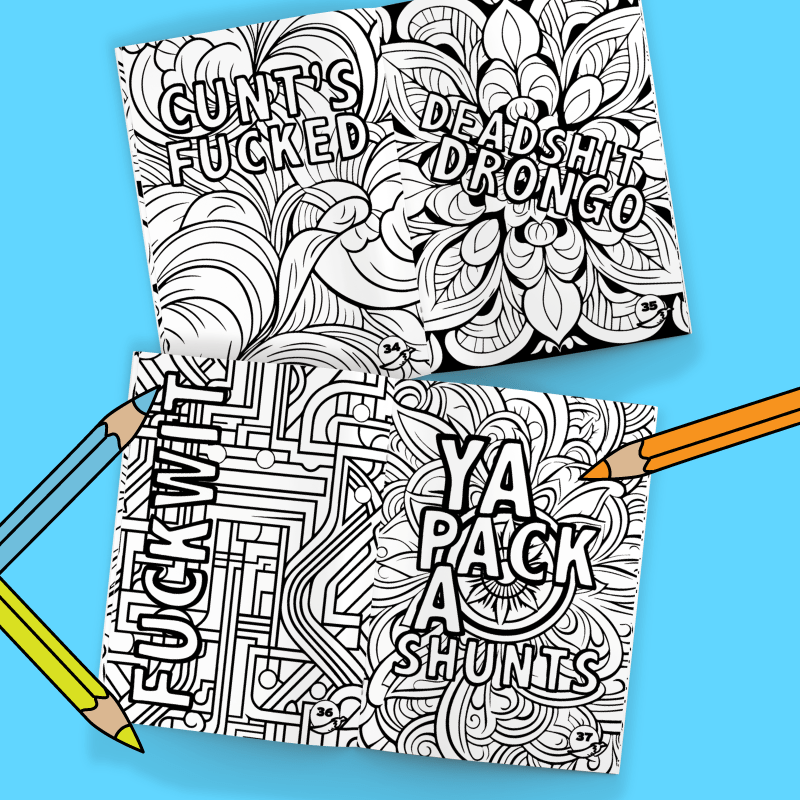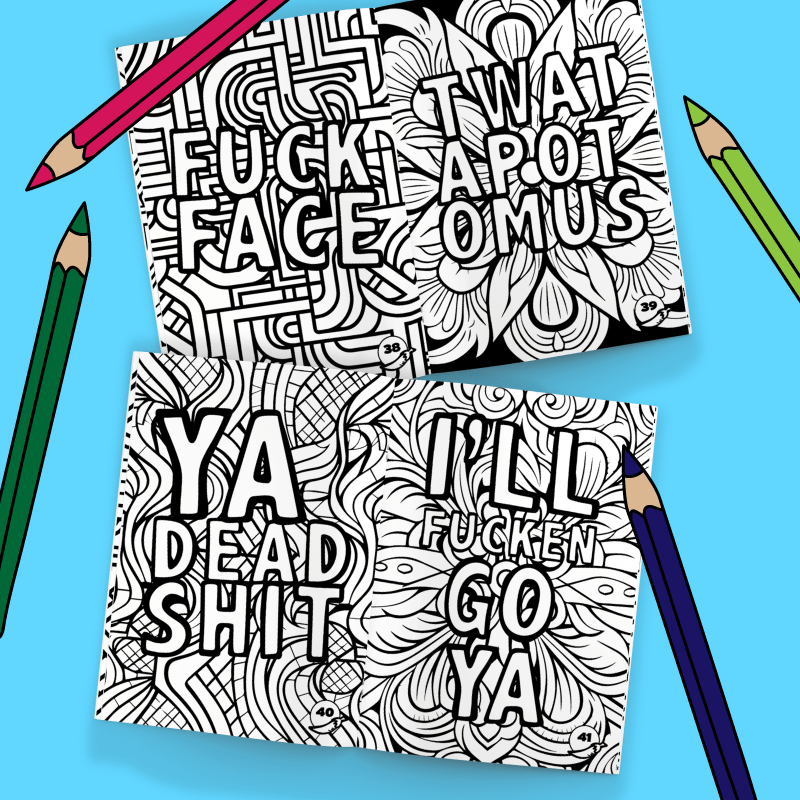 Swear Words 🤬🖍️ - Adult Colouring Book
Dive into a world of audacious artistry with our scandalously delightful colouring book. Perfect for those who love a good chuckle, a gasp, and, of course, an unapologetic swear word (or thirty-nine)! Unwind, de-stress, and let your inner rebel roar with each vibrant stroke.

Crafted, Curated & Cautioned: Not For The Squeamish!
Handmade with love, sass, and a hint of mischief from the minds of our Aussie Baboons. Whether you're gifting to a cheeky mate or treating yourself to some unabashed fun, this is the ultimate choice. Remember, you were warned – it's not for the faint-hearted!

>> Browse our range of spicy stationery to help with the book! <<
HERE'S WHAT YOU'RE GETTING INTO:

🎨 39 Sweary Designs: Each one a masterpiece of mischief, drawn with passion by our rebellious team.
🔍 From Simple to Sinful: Designs range from the delightfully doable to the deliciously devilish.
📒 Sleek A4 Format: Perfect for your lap, desk, or on-the-go naughtiness.
🖍️ Bring Out The Best With: Pencils, pens, crayons, highlighters, and even that rogue lipstick.
❌ Not So Hot With: Permanent markers, whiteboard doodlers, last night's gravy, and regretful decisions.

So, Are You Game?
Grab your pens, pour yourself a beverage (or three), and jump into the scandalous world of colouring like you've never seen before! Whether it's a sneaky solo session or a raucous night with mates, this book promises unfiltered, unruly, unforgettable fun! 😂🎉

Please enjoy responsibly. Side effects might include uncontrollable laughter, a renewed sense of confidence, and a slightly more colorful vocabulary.