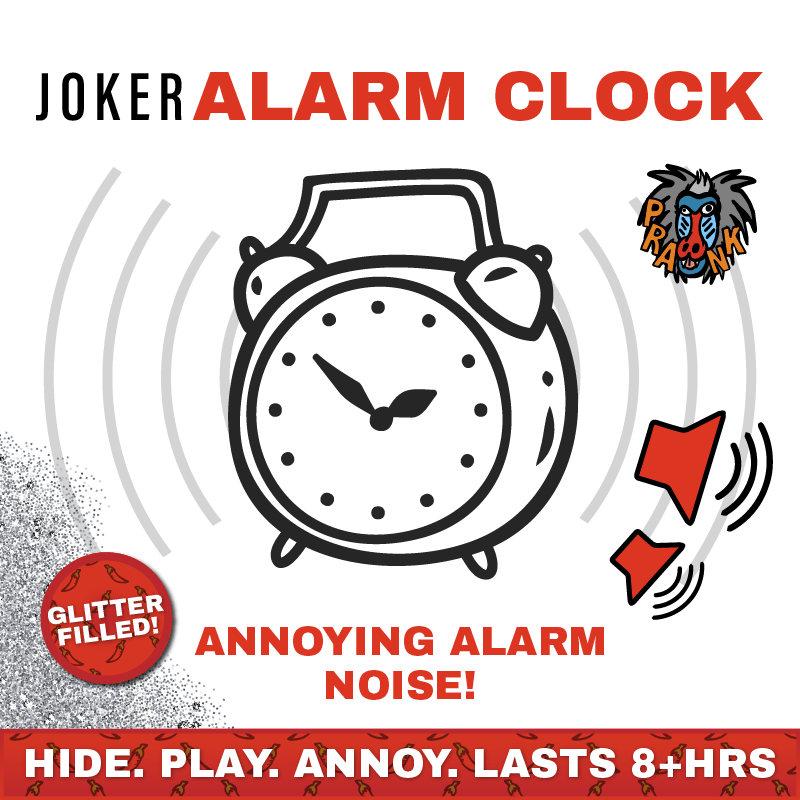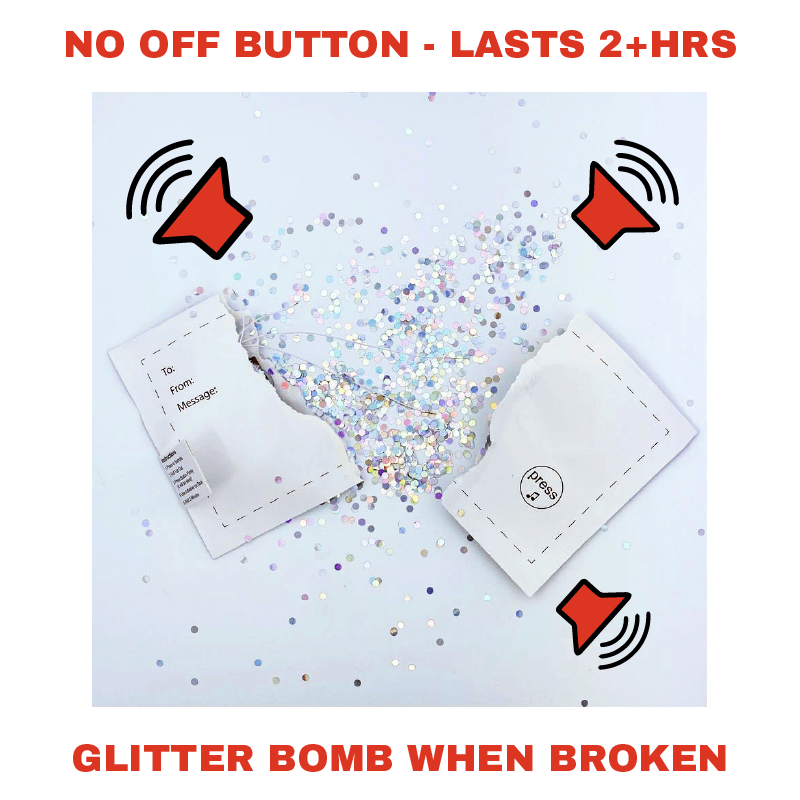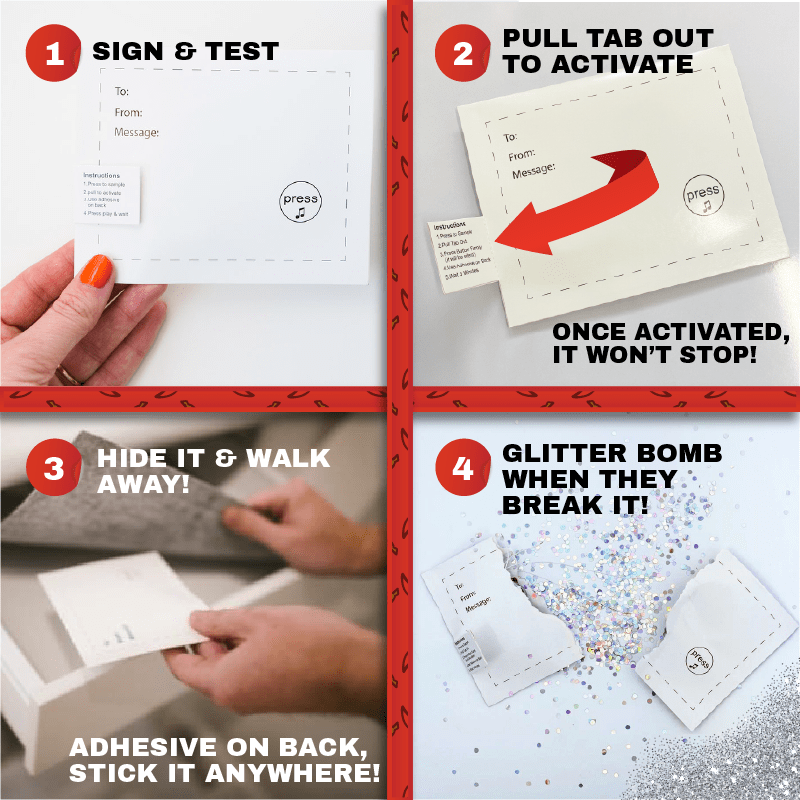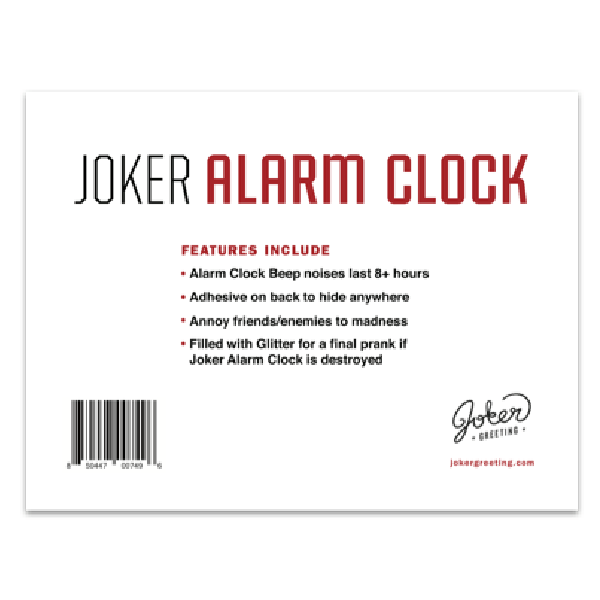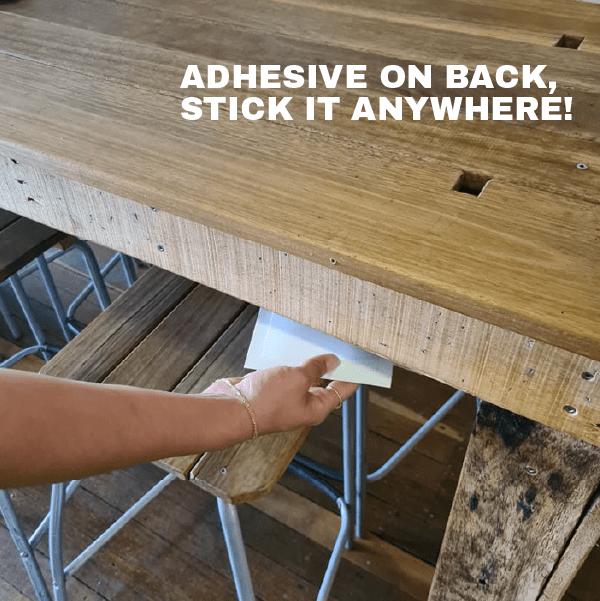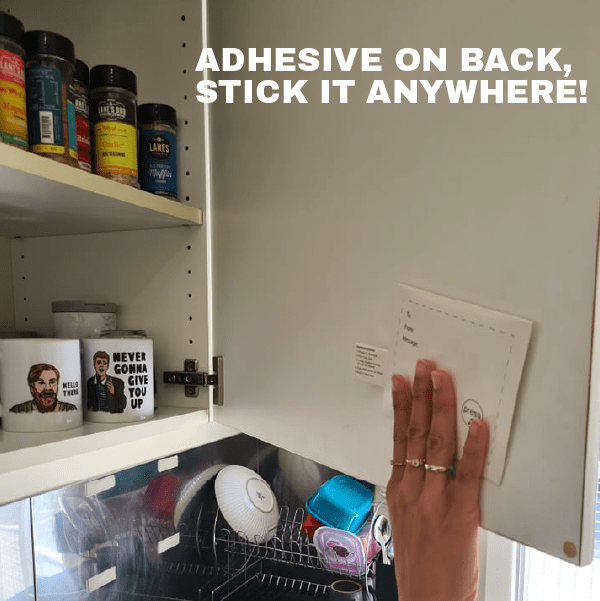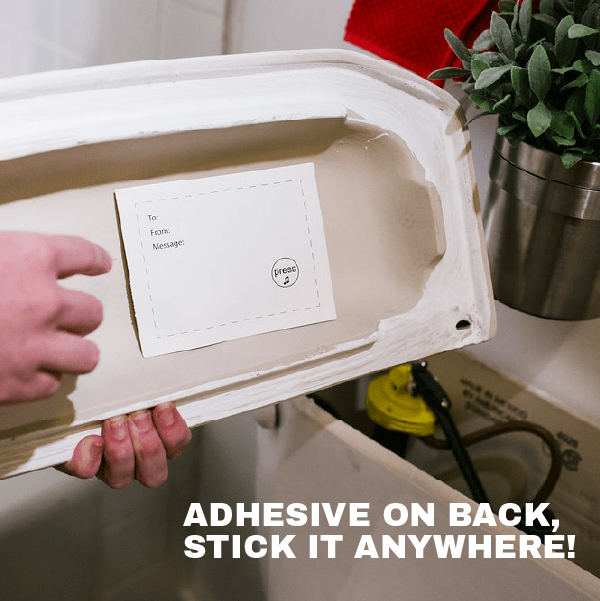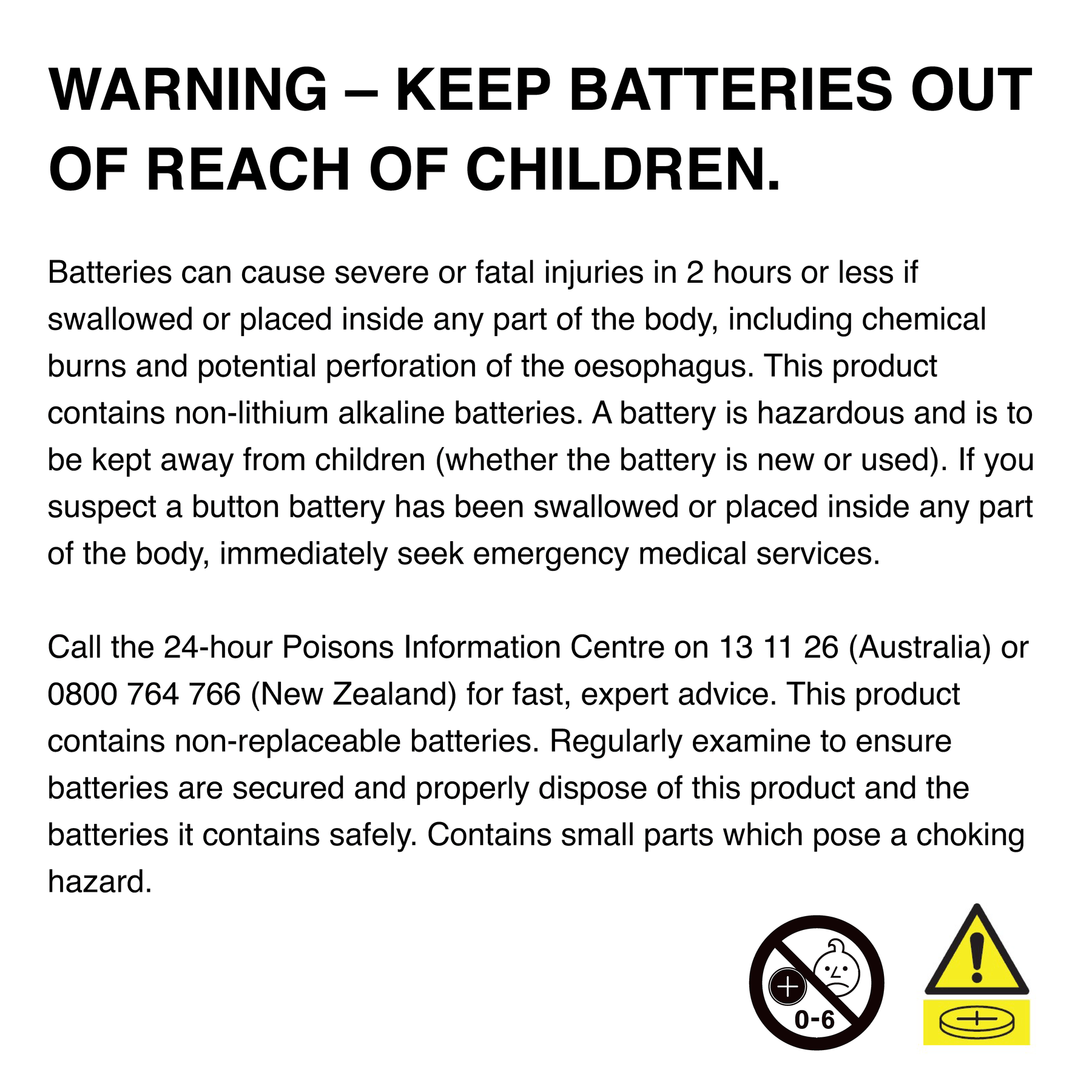 Alarm Clock ⏰🔊 - Joker Hiding Noise Prank (Sound + Glitter)
Epically Annoying Hidden Noise Prank - Stick It Anywhere!
Prank your co-workers, mates or family members with this never ending Alarm Clock that lasts for 8+ hours!  Hide it under the desk, in a cupboard, anywhere they won't find it & we guarantee it will annoy the heck out of them.  
Once activated, plays a random alarm clock noise for hours & hours! There is NO off button😈, the only way to stop the noise (if they can even find it!) is to break it... and it's filled with glitter for when they do! 🎉🎉
Includes an adhesive back so you can stick and hide it nearly anywhere!
Instructions for use: 
Step 1 - Take out your hiding noise prank. Add a message to the the prank, or not, that's up to you!  You can also test the sound by pressing the button.  
Step 2 - PULL (do not tear or rip) the safety tab out of the device.  Peel off the adhesive backing and then PRESS the sound button a few times to activate! When you push the sound button it will be silent, but don't worry your prank is activated. 
Step 3 - You now have a couple of minutes to find the perfect hiding place before the sound will start intermittently playing.  Will stick almost anywhere!
Step 4 - Sit back and try not to pee yourself with laughter as your victims go crazy trying to figure out where the sound has come from! 
Step 5 - If they do find it, the sound will not stop, kindly advise they should probably break it open and destroy the speaker.  BOOM > Glitter! 
Warning – Keep Batteries out of reach of children.
Batteries can cause severe or fatal injuries in 2 hours or less if swallowed or placed inside any part of the body, including chemical burns and potential perforation of the oesophagus. This product contains non-lithium alkaline batteries. A battery is hazardous and is to be kept away from children (whether the battery is new or used). If you suspect a button battery has been swallowed or placed inside any part of the body, immediately seek emergency medical services. Call the 24-hour Poisons Information Centre on 13 11 26 (Australia) or 0800 764 766 (New Zealand) for fast, expert advice. This product contains non-replaceable batteries. Regularly examine to ensure batteries are secured and properly dispose of this product and the batteries it contains safely. Contains small parts which pose a choking hazard.