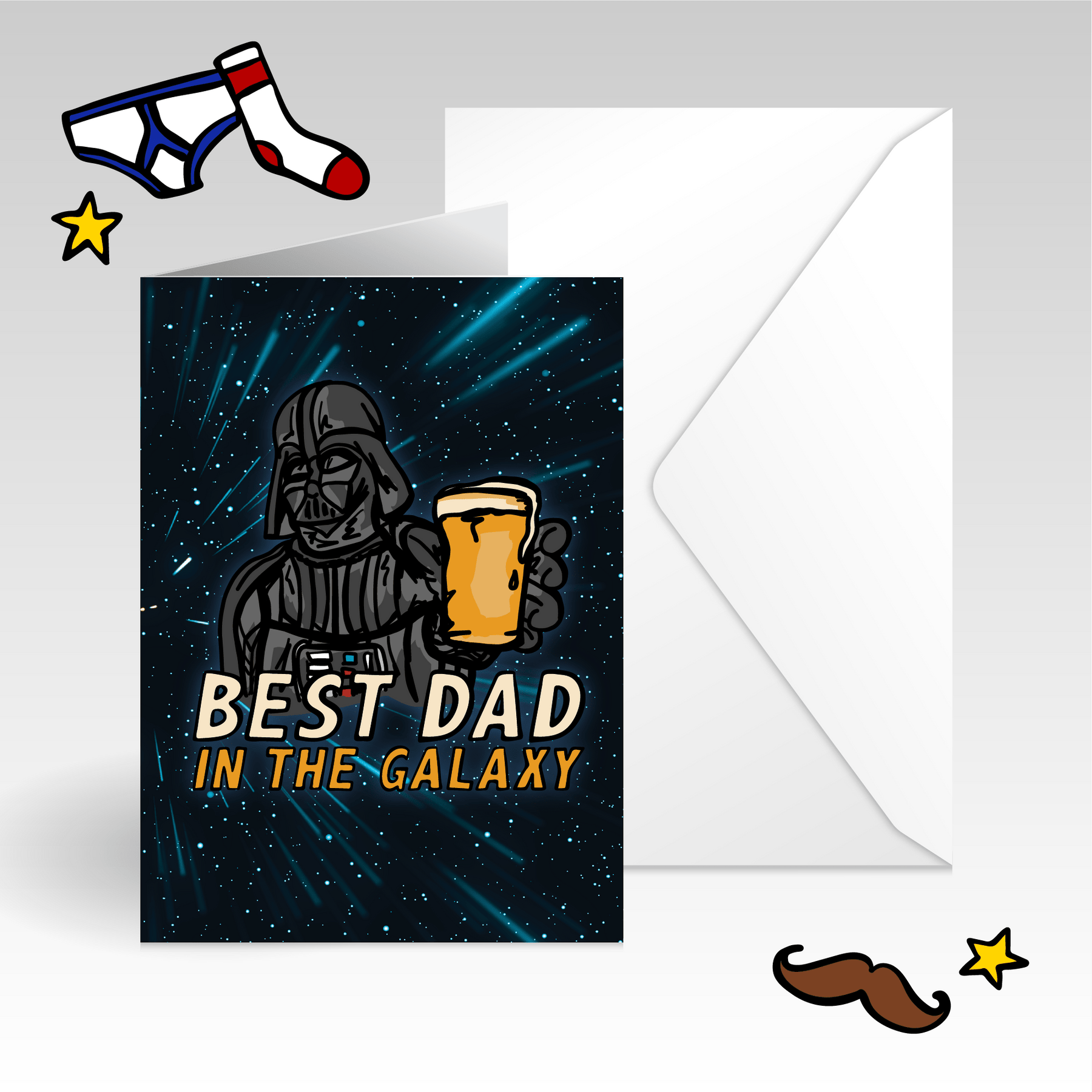 Best Dad in The Galaxy 🌌 - Father's Day Card
He.... is your Father! Let him know that despite his desire to eradicate the Jedi Order, you still reckon he's the best Dad in the galaxy!
All our cards come with a blank inside (that's your job!) with an unsealed envelope ready to roll.
Add EXTRA spice to your card with our Flying Butterfly Card Prank 🦋✉️
🦘✅ 100% Australian Owned ✅ Aussie Designers ✅ Aussie Printers | 𝟗𝟖% 𝐡𝐚𝐩𝐩𝐲 𝐨𝐫 𝐲𝐨𝐮𝐫 𝐦𝐨𝐧𝐞𝐲 𝐛𝐚𝐜𝐤*!