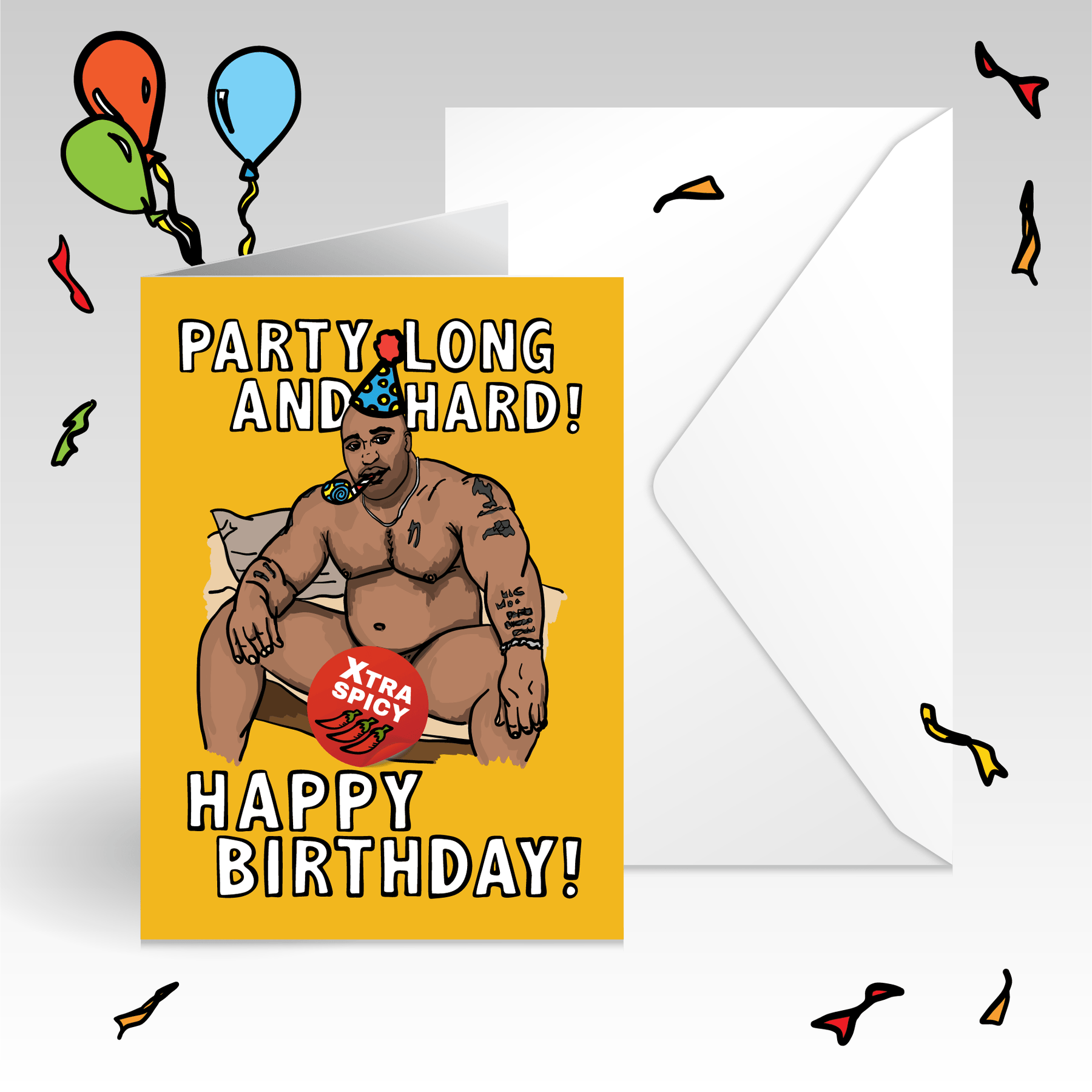 BIG BARRY UNCENSORED 🍆 - Birthday Card
⚠️This design is UNCENSORED⚠️ Barry has a 𝐡𝐮𝐠𝐞 Birthday surprise for your loved one... and has even tied it up with a little red bow for you.
All our cards come with a blank inside (that's your job!) with an unsealed envelope ready to roll.
Add EXTRA spice to your card with our Flying Butterfly Card Prank 🦋✉️
🦘✅ 100% Australian Owned ✅ Aussie Designers ✅ Aussie Printers | 𝟗𝟖% 𝐡𝐚𝐩𝐩𝐲 𝐨𝐫 𝐲𝐨𝐮𝐫 𝐦𝐨𝐧𝐞𝐲 𝐛𝐚𝐜𝐤*!