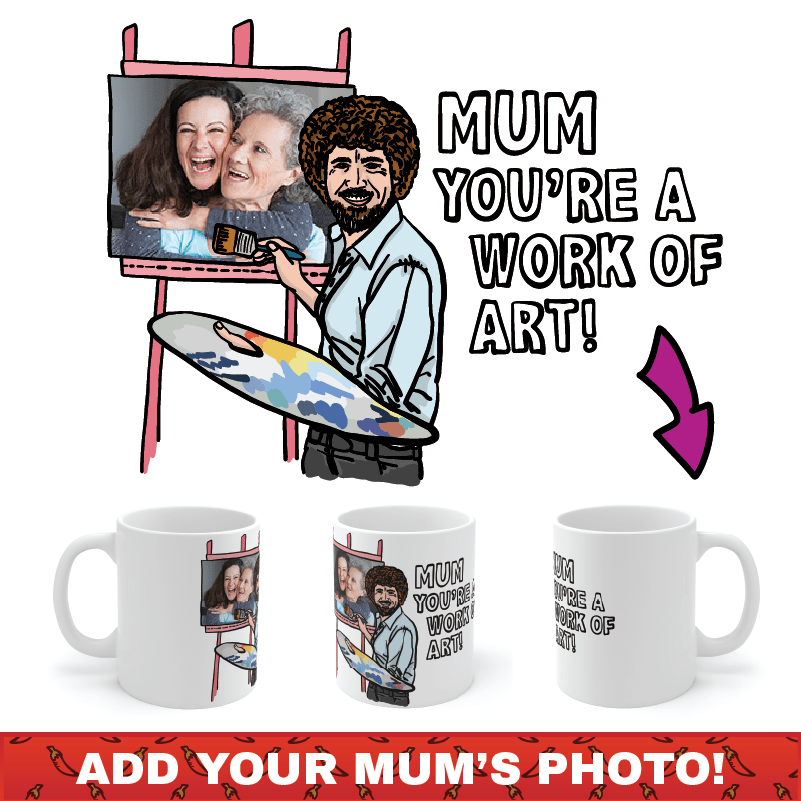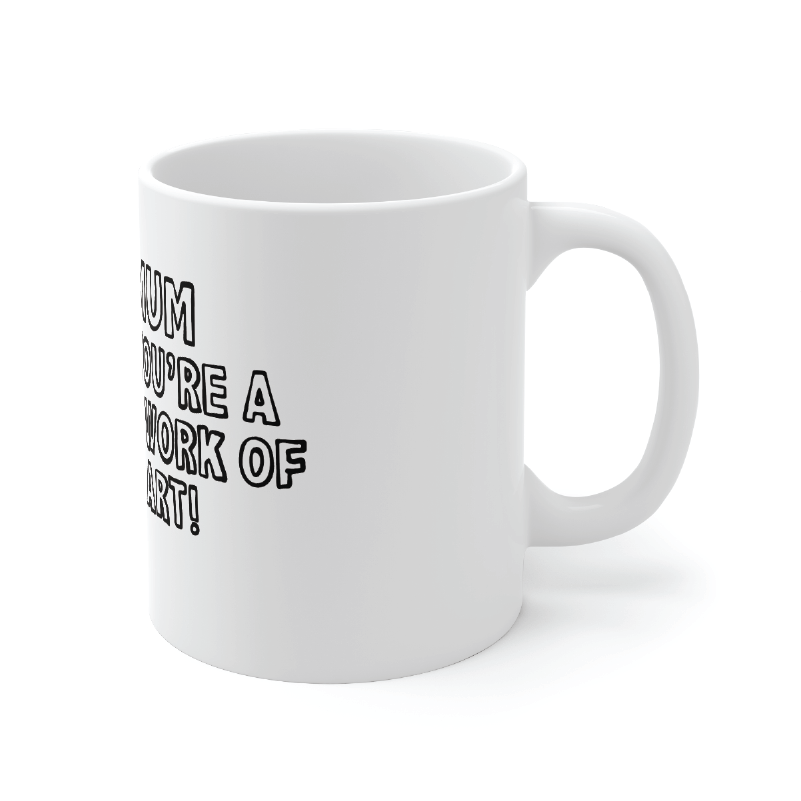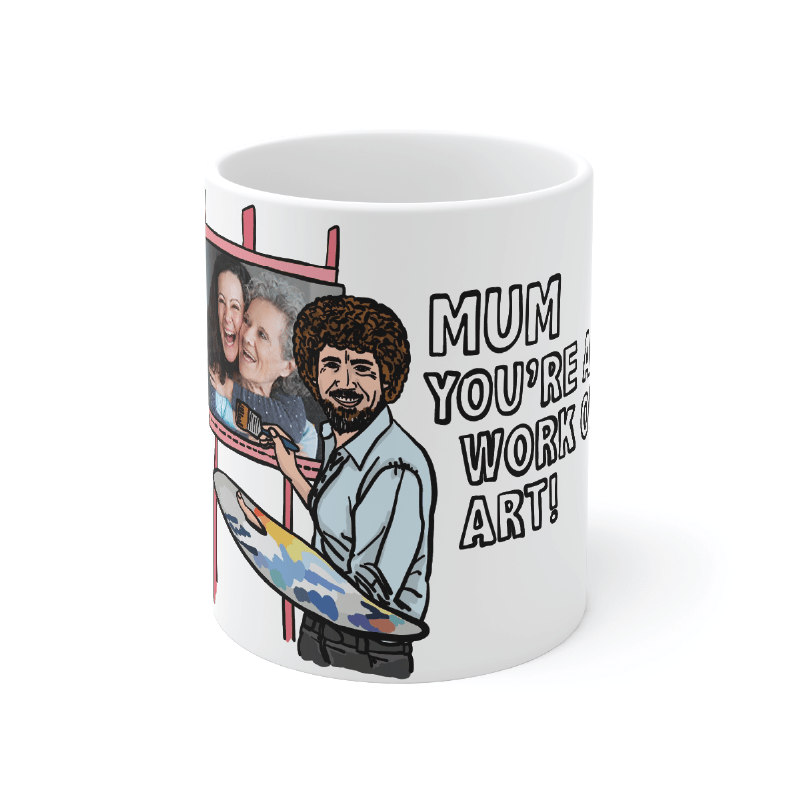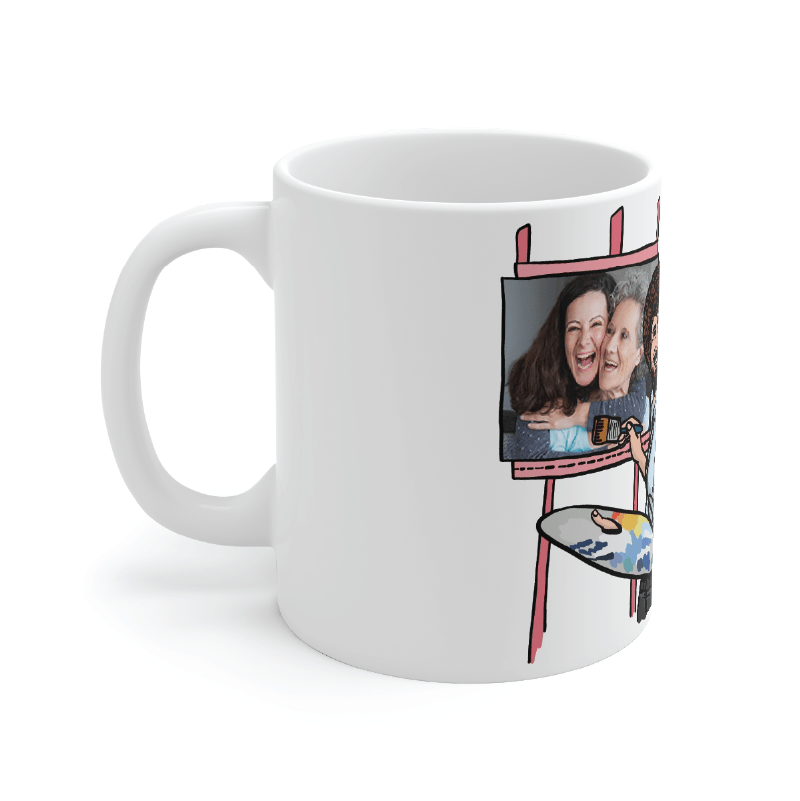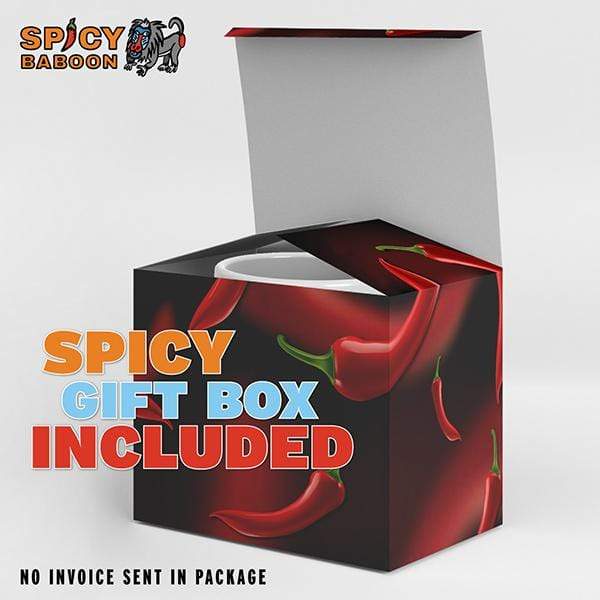 Bob Ross Mum Art 🎨 - Personalised Coffee Mug
We don't make mistakes, just happy little accidents" - Bob Ross.   Show Mum her happy little accident is super proud of her with a custom piece of meme art. 

Add your Mum's photo above and we'll take care of the rest. She will have a custom, one of a kind coffee mug.  An epic reminder she's worthy of Bob's brush and your love. 
🦘✅ 100% Australian Owned ✅ Aussie Designers ✅ Aussie Printers | Printed on demand and shipped to your door, spicy fresh! 𝟗𝟖% 𝐡𝐚𝐩𝐩𝐲 𝐨𝐫 𝐲𝐨𝐮𝐫 𝐦𝐨𝐧𝐞𝐲 𝐛𝐚𝐜𝐤*!