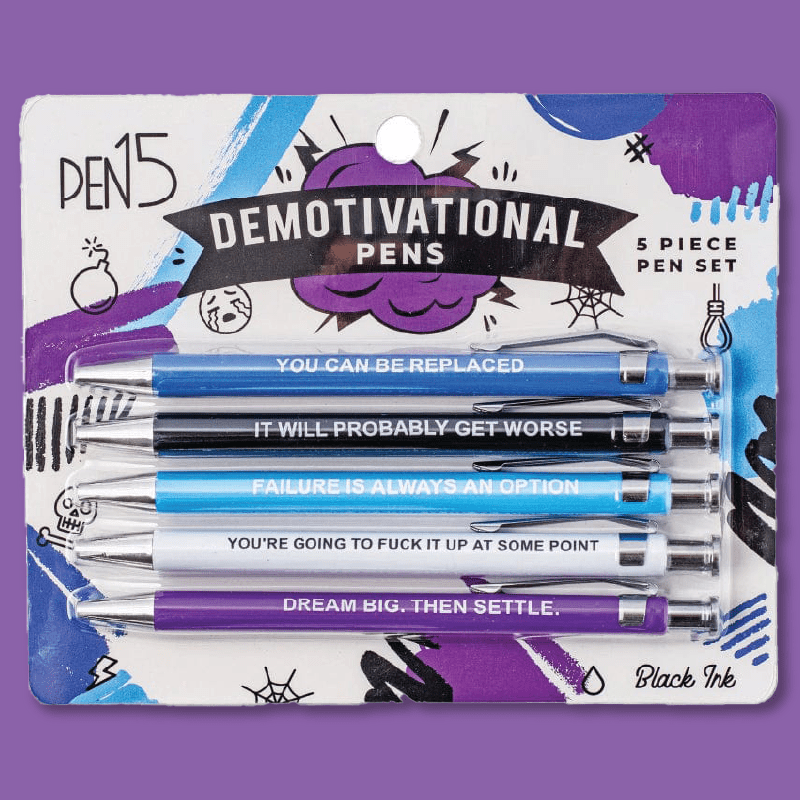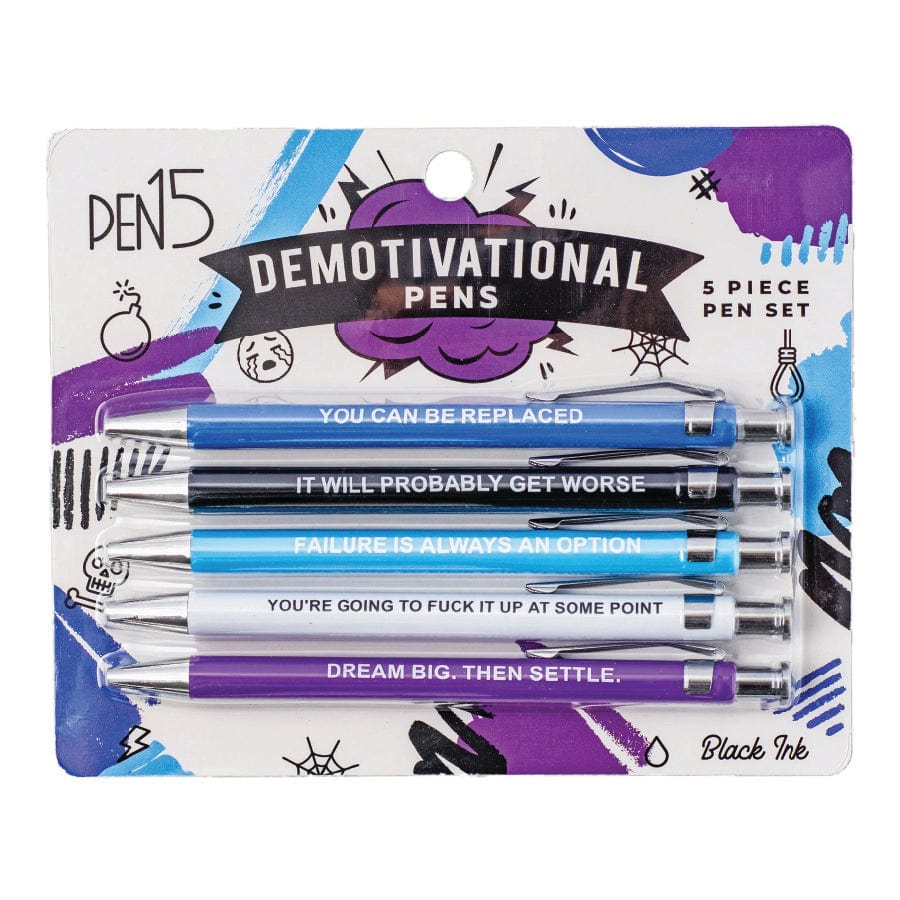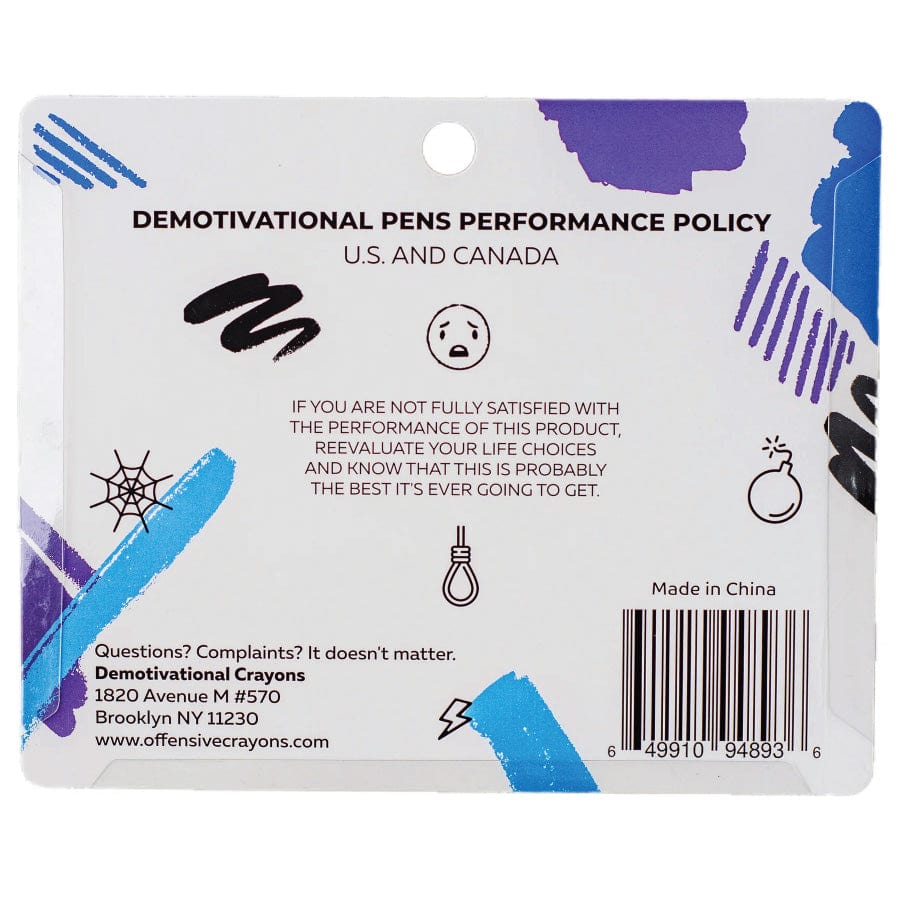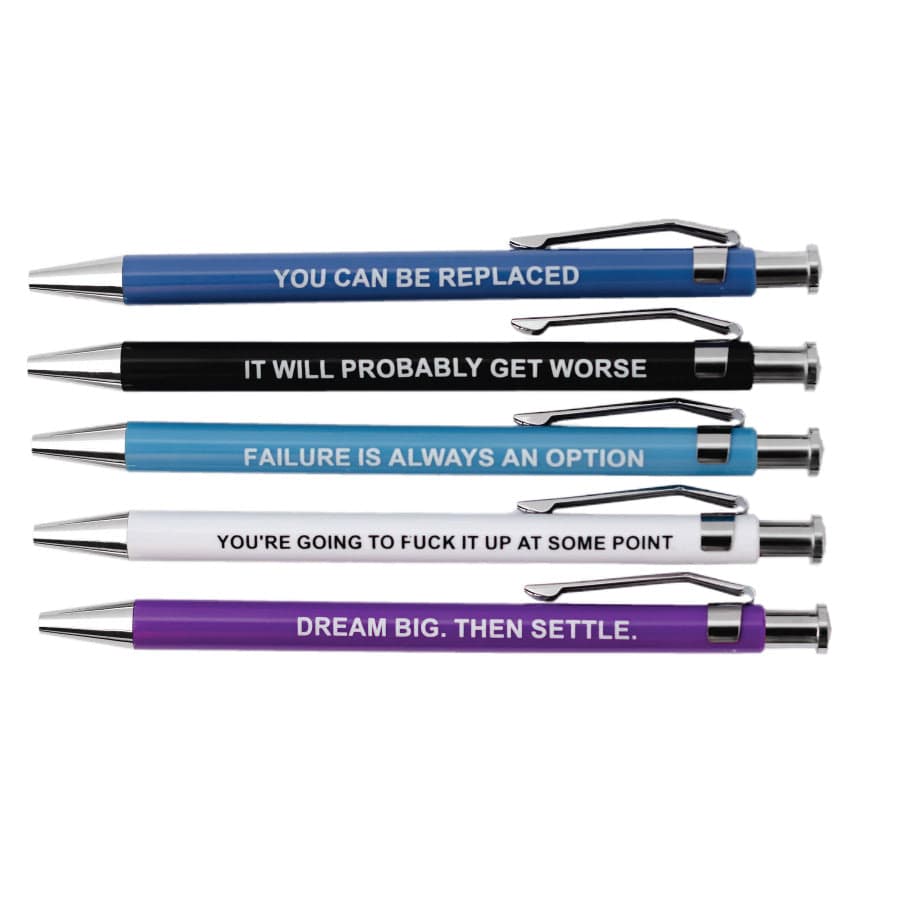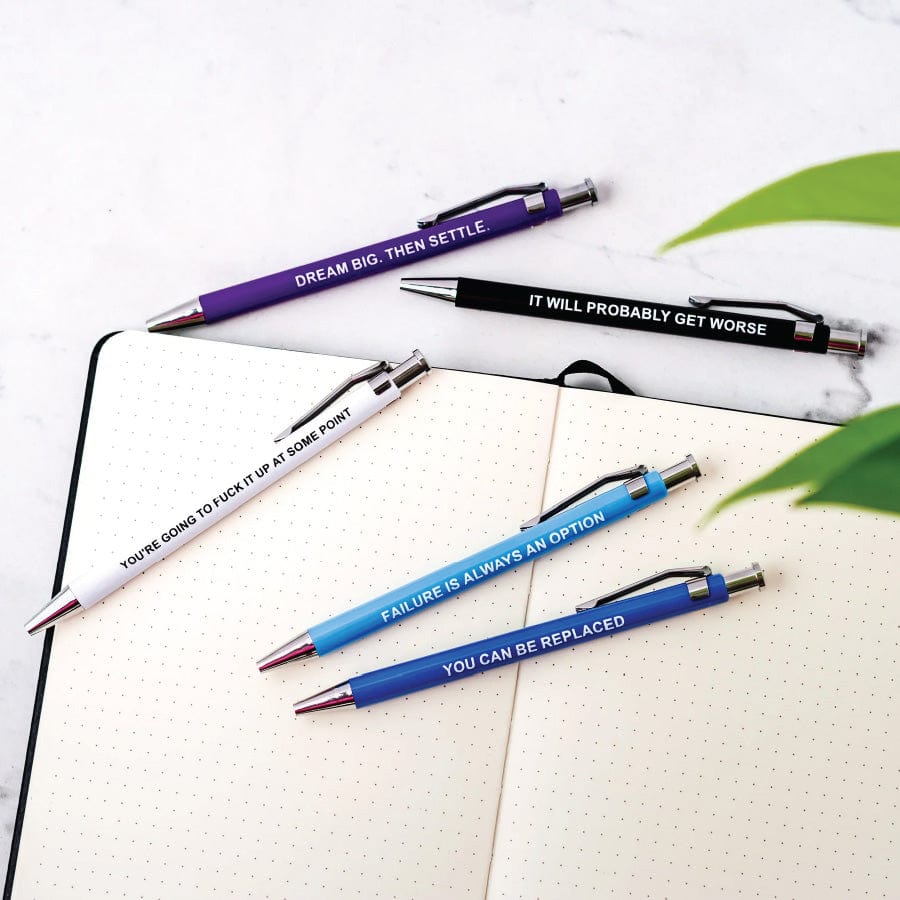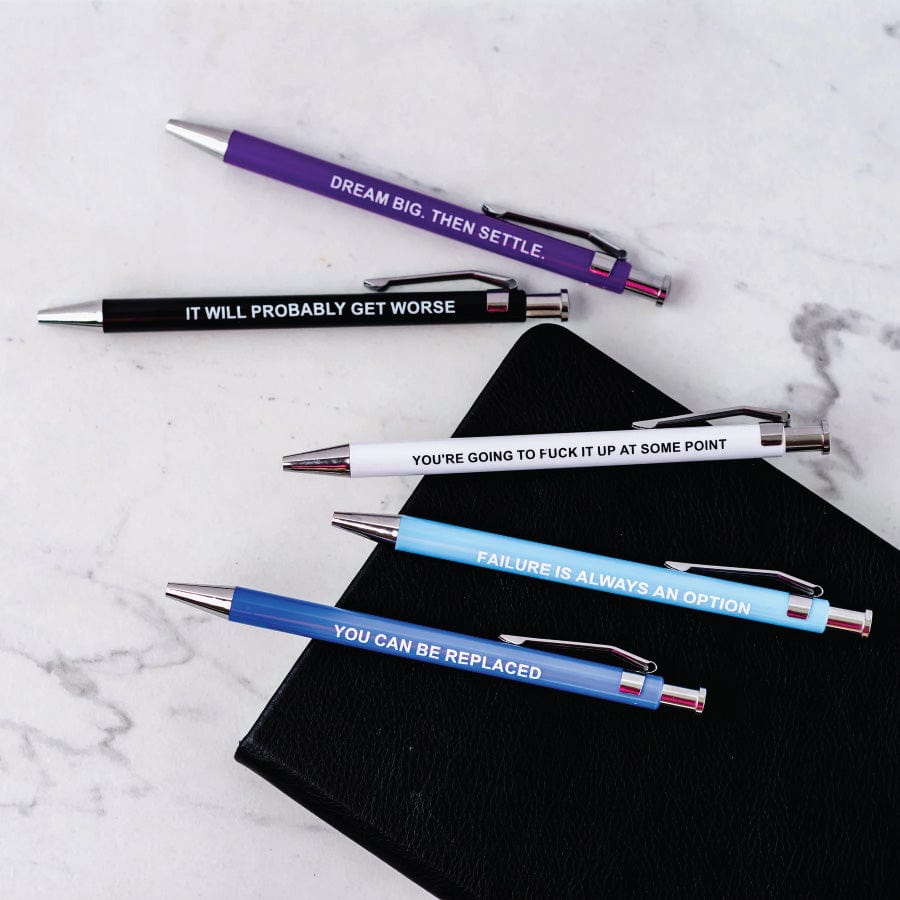 Demotivational Pens 😩🖊️ - Funny Pens
Tired of the same old motivational quotes and positive affirmations? 🥱
Embrace your inner pessimist with our Demotivational Pens!
This 5-pack of pens features hilarious phrases like "You can be replaced" and "Failure is always an option" - perfect for those who see the glass as half empty. If you're ready to laugh in the face of life's failures, these are the perfect pens for your vibe!

Stocked locally in Brisbane for quick delivery Aus-wide!
Phrases Include:
    » You can be replaced
    » It will probably get worse
    » Failure is always an option
    » You're going to fuck it up at some point
    » Dream big then settle