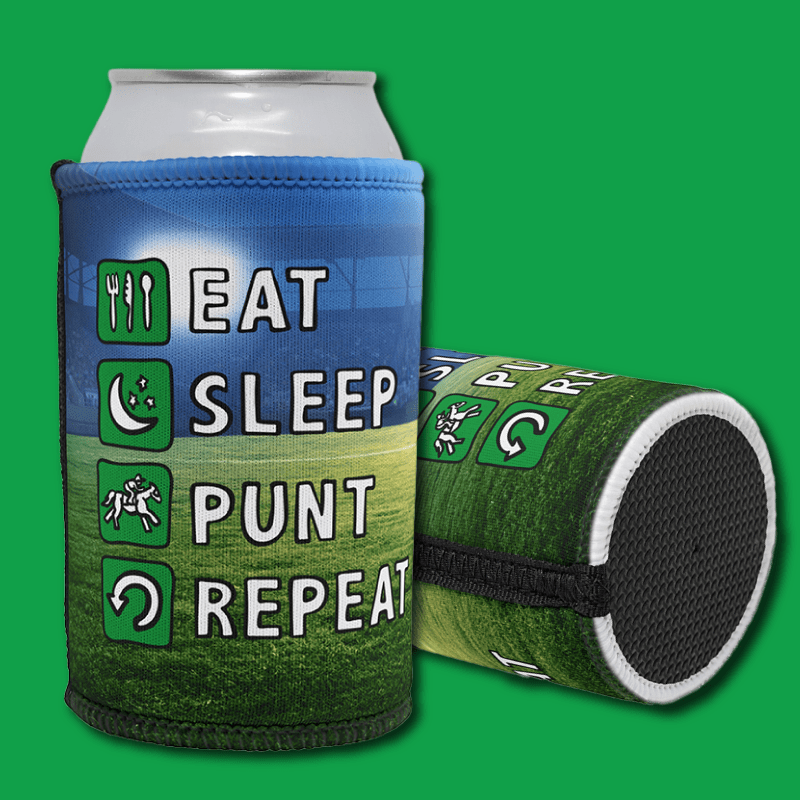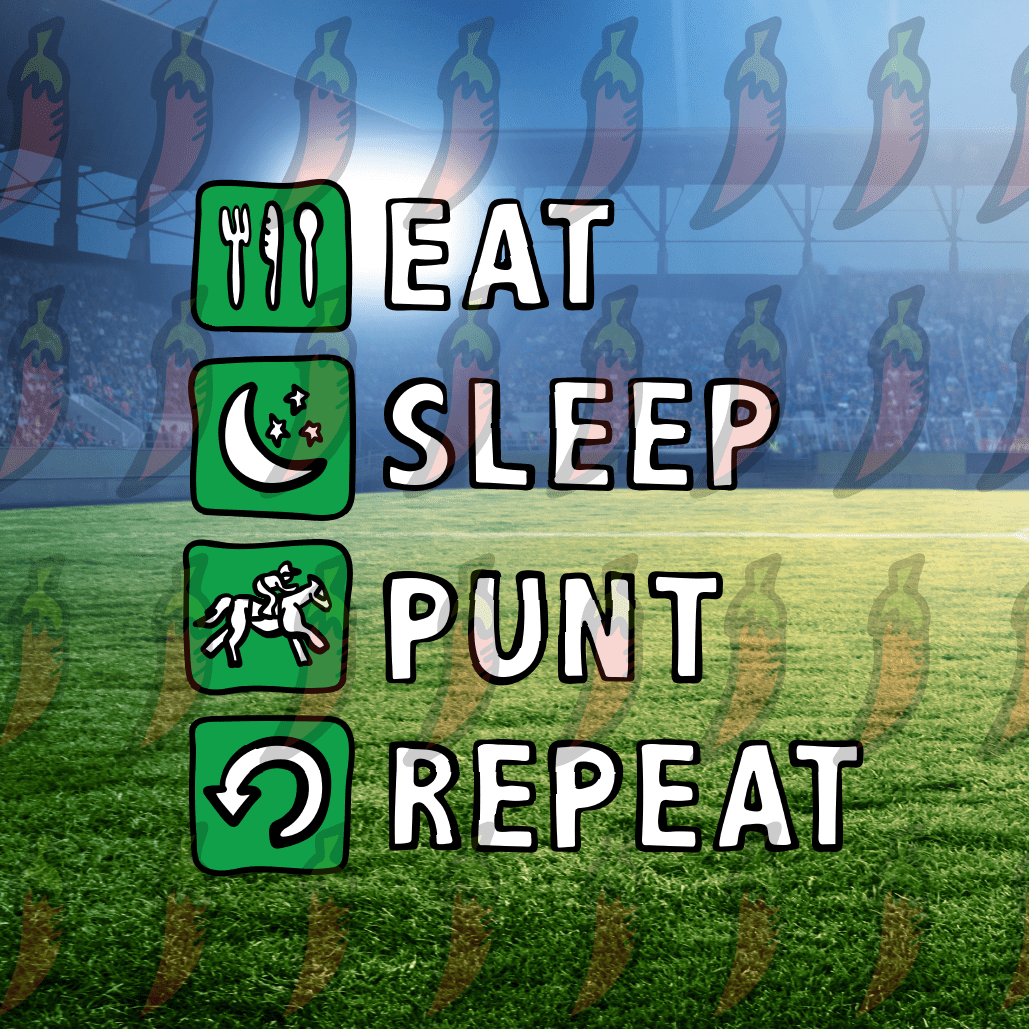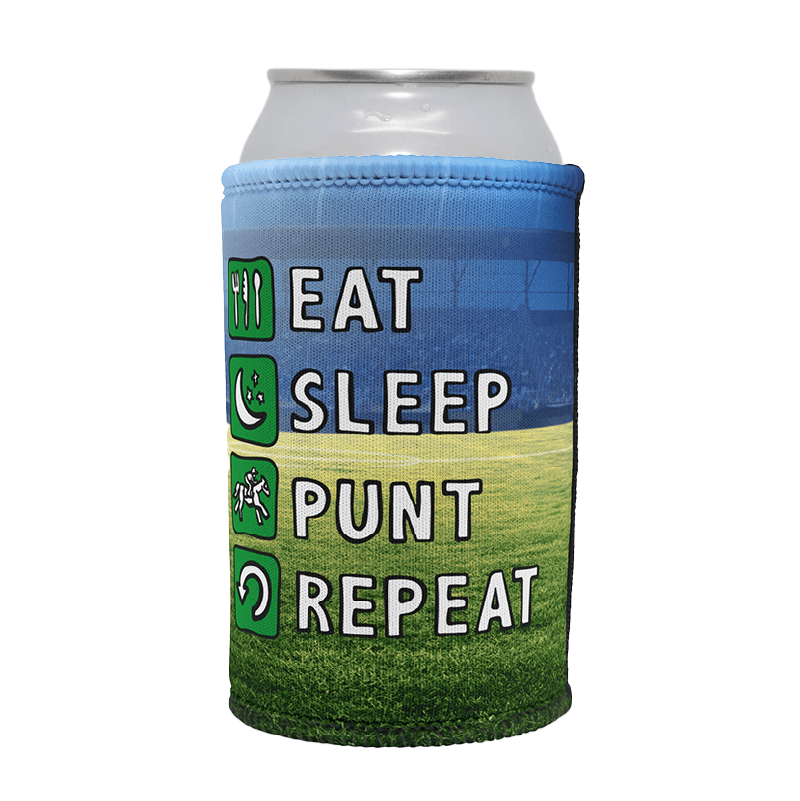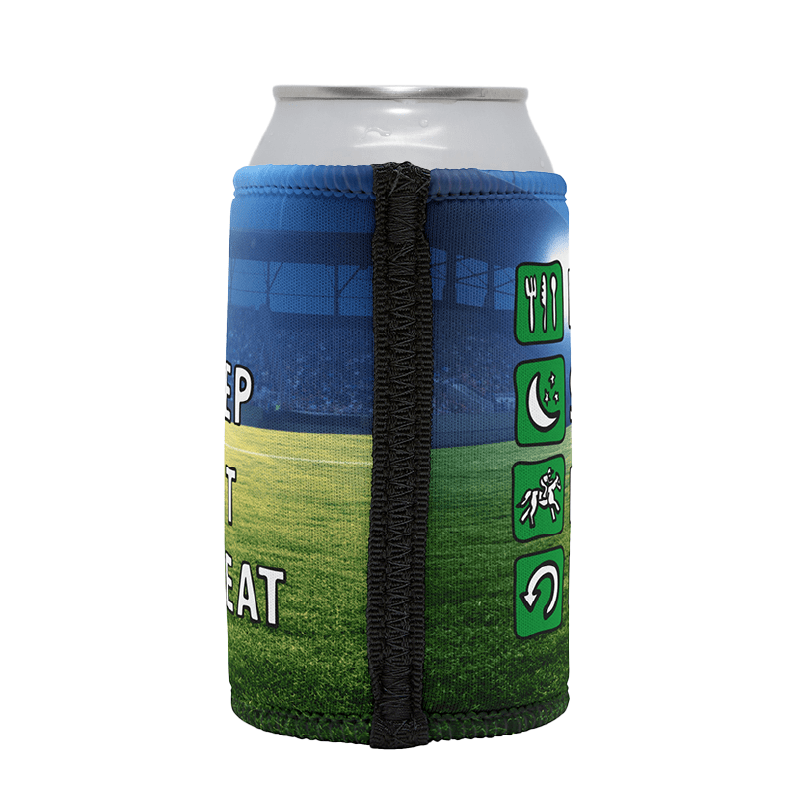 Eat Sleep Punt Repeat 🏇 - Stubby Holder
Wake up to check the odds & see what's running today. How's the multi going? Sh*t. Chuck a hundy on the afl game later today and forget about it. Just another day for the average punter.
These are premium Australian made stubby holders. Made out of 5 mm neoprene, glued and taped seams, overlocked top & bottom and glued in base. Made to fit all standard bottles & cans.
🦘✅ 100% Australian Owned ✅ Aussie Designers ✅ Aussie Printers | 𝟗𝟖% 𝐡𝐚𝐩𝐩𝐲 𝐨𝐫 𝐲𝐨𝐮𝐫 𝐦𝐨𝐧𝐞𝐲 𝐛𝐚𝐜𝐤*!