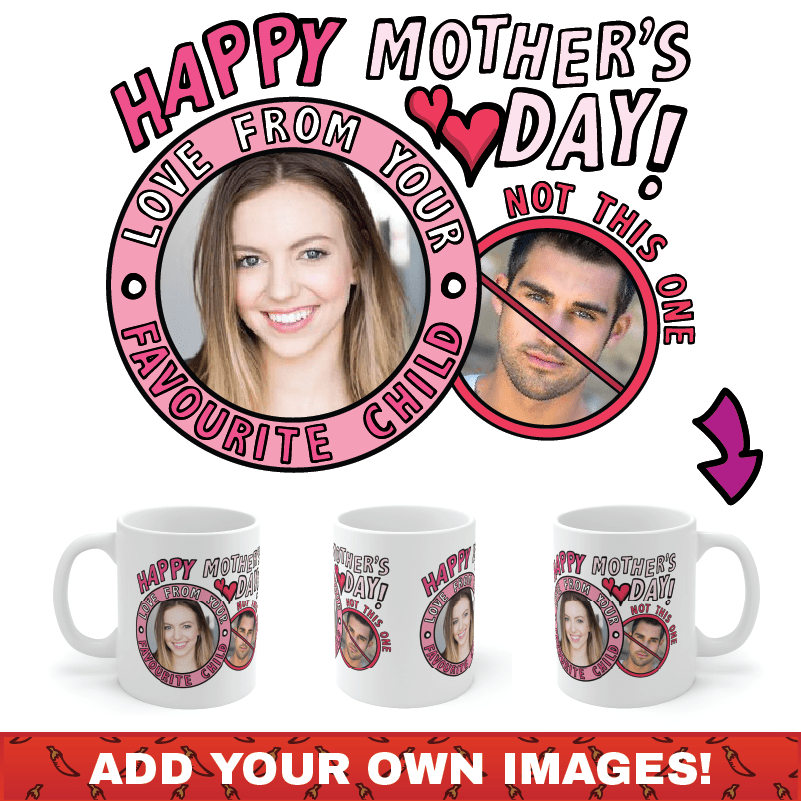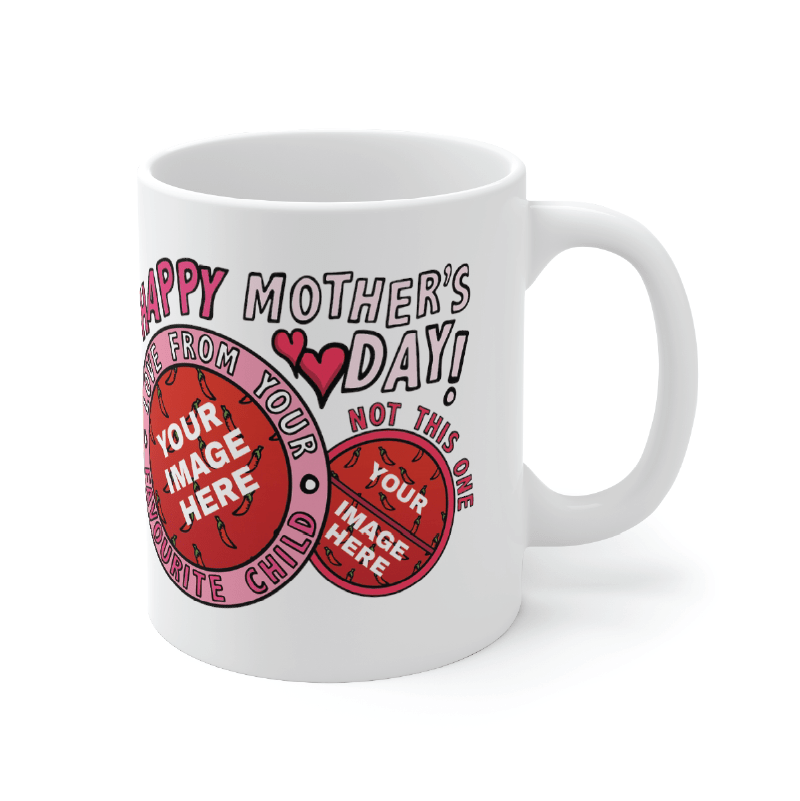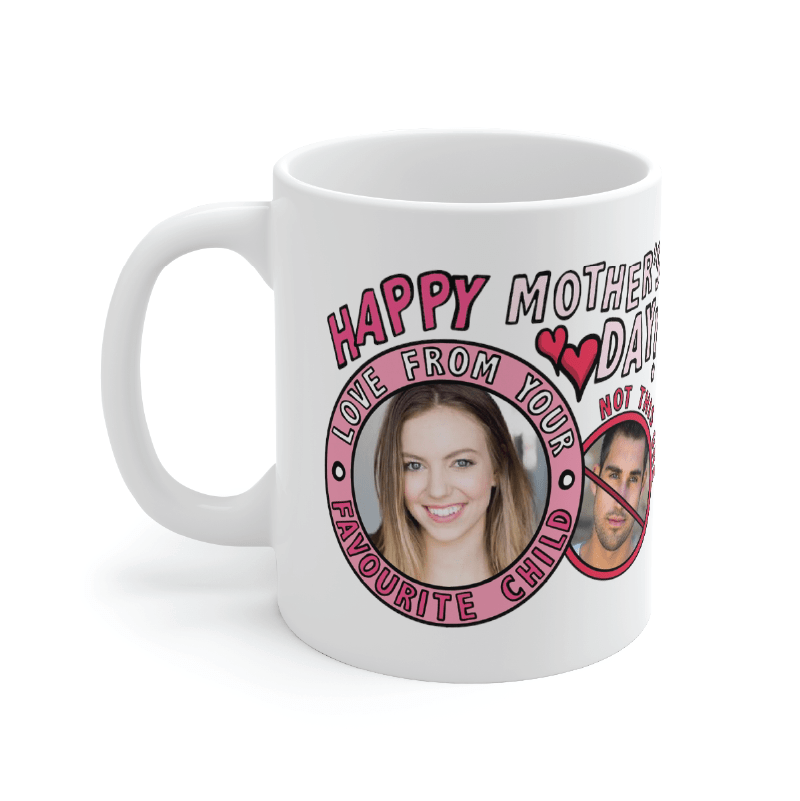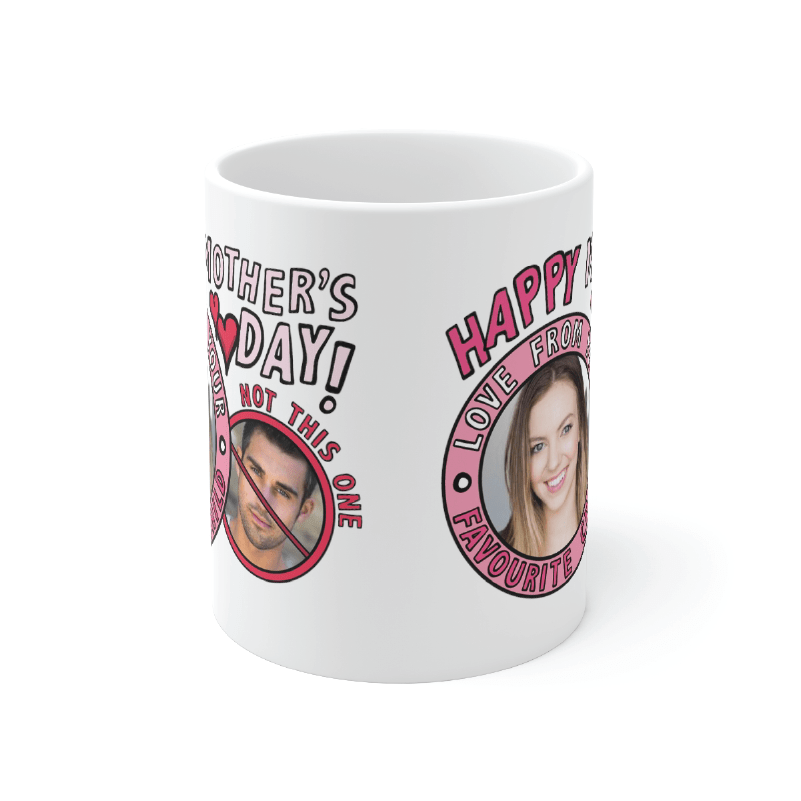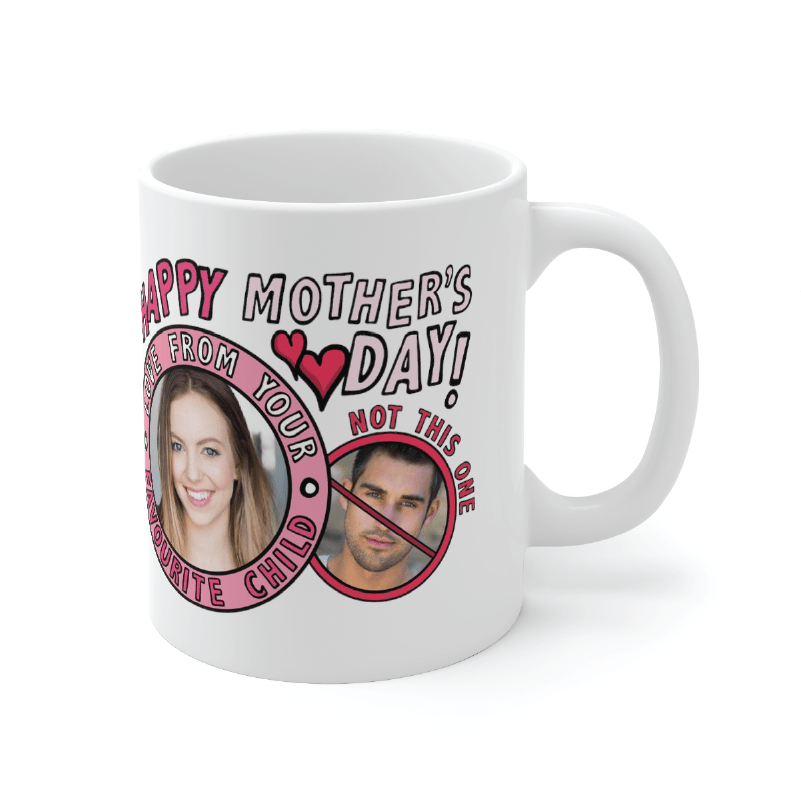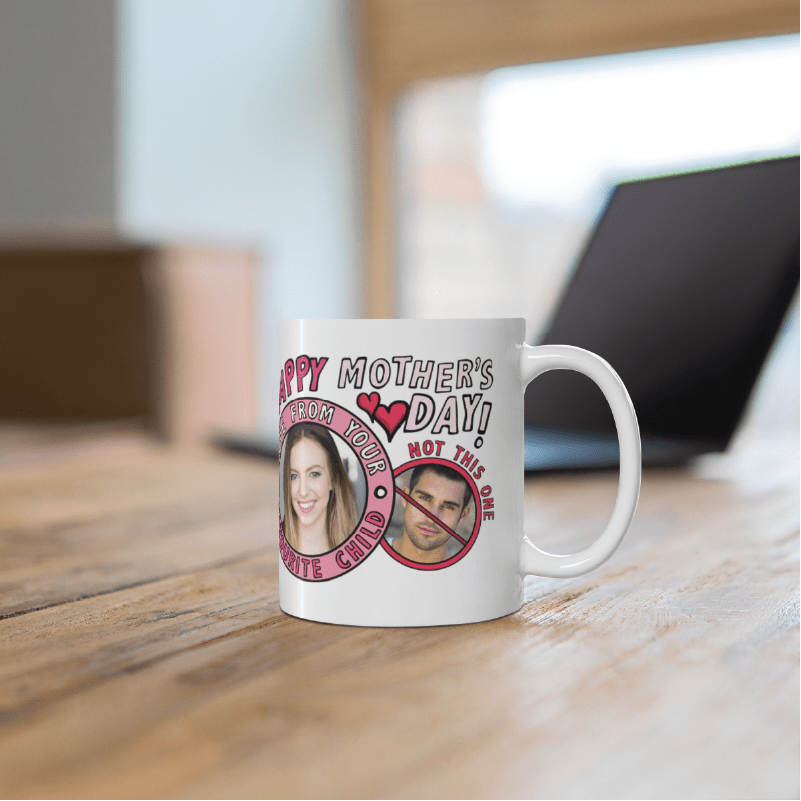 Favourite Child Mother's Day 🏆 - Personalised Coffee Mug
Let's face it, Mums always have a favourite child! Let her know, that you know, that she knows, YOU ARE THE FAVOURITE!

Add your photos by tapping the button above and we'll take care of the rest. She will have a custom, one of a kind coffee mug. A perfect reminder of how awesome she and you are.

>> Browse 100's more gifts made just for Aussie mums! <<

🦘✅ 100% Australian Owned ✅ Aussie Designers ✅ Aussie Printers | Printed on demand and shipped to your door, spicy fresh! 𝟗𝟖% 𝐡𝐚𝐩𝐩𝐲 𝐨𝐫 𝐲𝐨𝐮𝐫 𝐦𝐨𝐧𝐞𝐲 𝐛𝐚𝐜𝐤*!