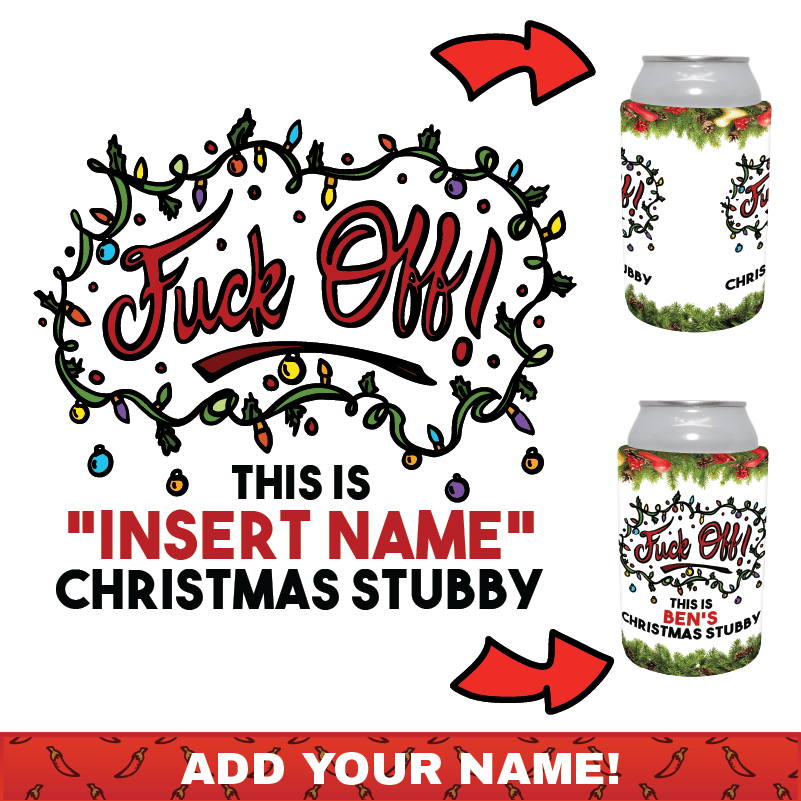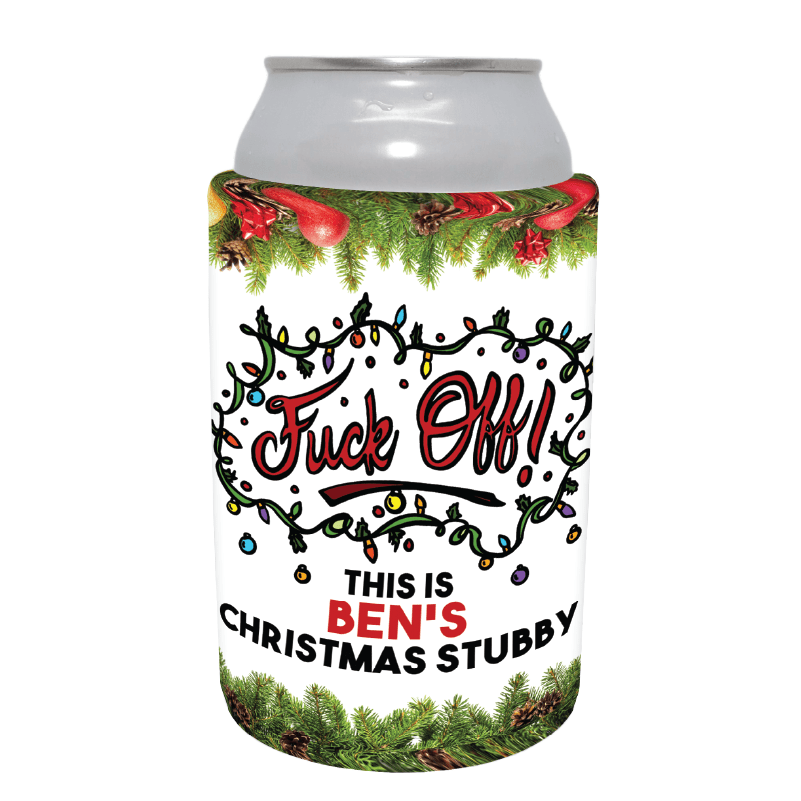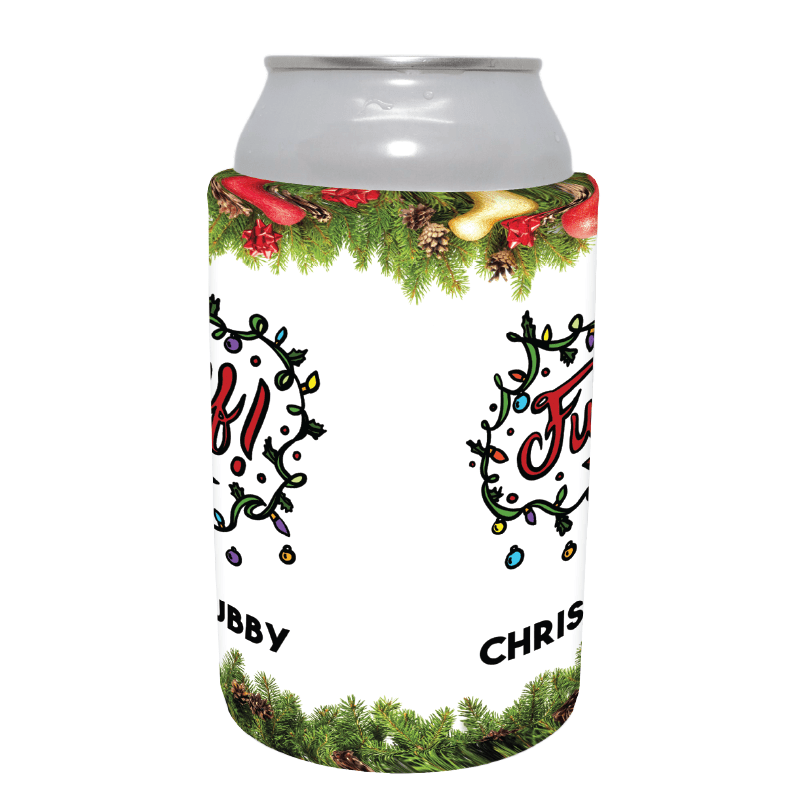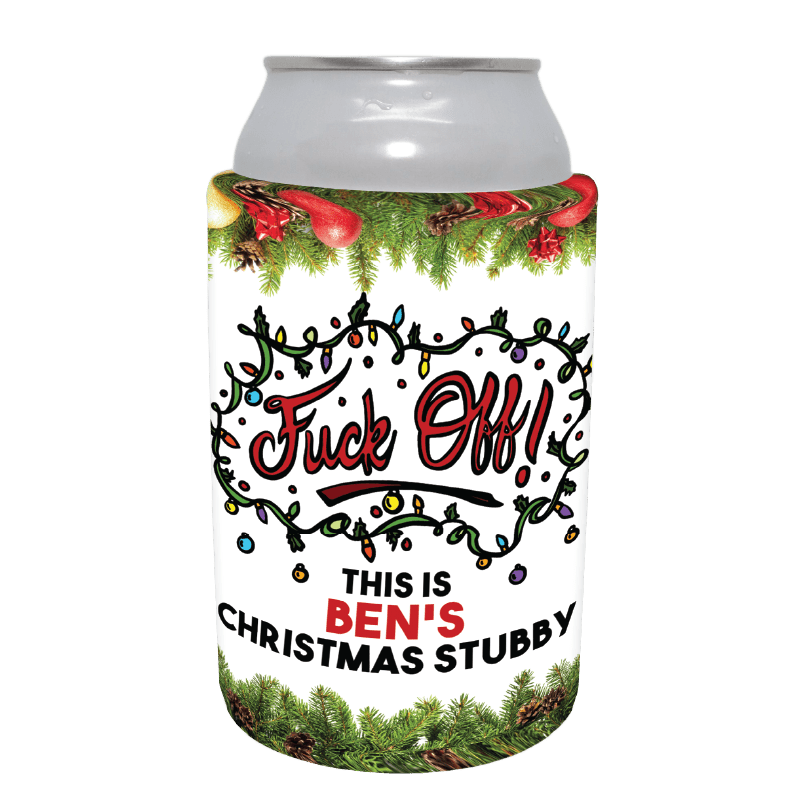 Get Your Own Christmas Stubby 🖕 - Personalised Stubby Holder
Sick of co-workers or family members stealing your favourite stubby? Get festive and a little spicy with your demands to leave your cooler the f*** alone! 

Add your own name and we'll take care of the rest. You or the recipient will have a custom, one of a kind Christmas stubby holder. 
🦘✅ 100% Australian Owned ✅ Aussie Designers ✅ Aussie Printers
Printed locally, super quick and shipped to your door spicy fresh! 𝟗𝟖% 𝐡𝐚𝐩𝐩𝐲 𝐨𝐫 𝐲𝐨𝐮𝐫 𝐦𝐨𝐧𝐞𝐲 𝐛𝐚𝐜𝐤*