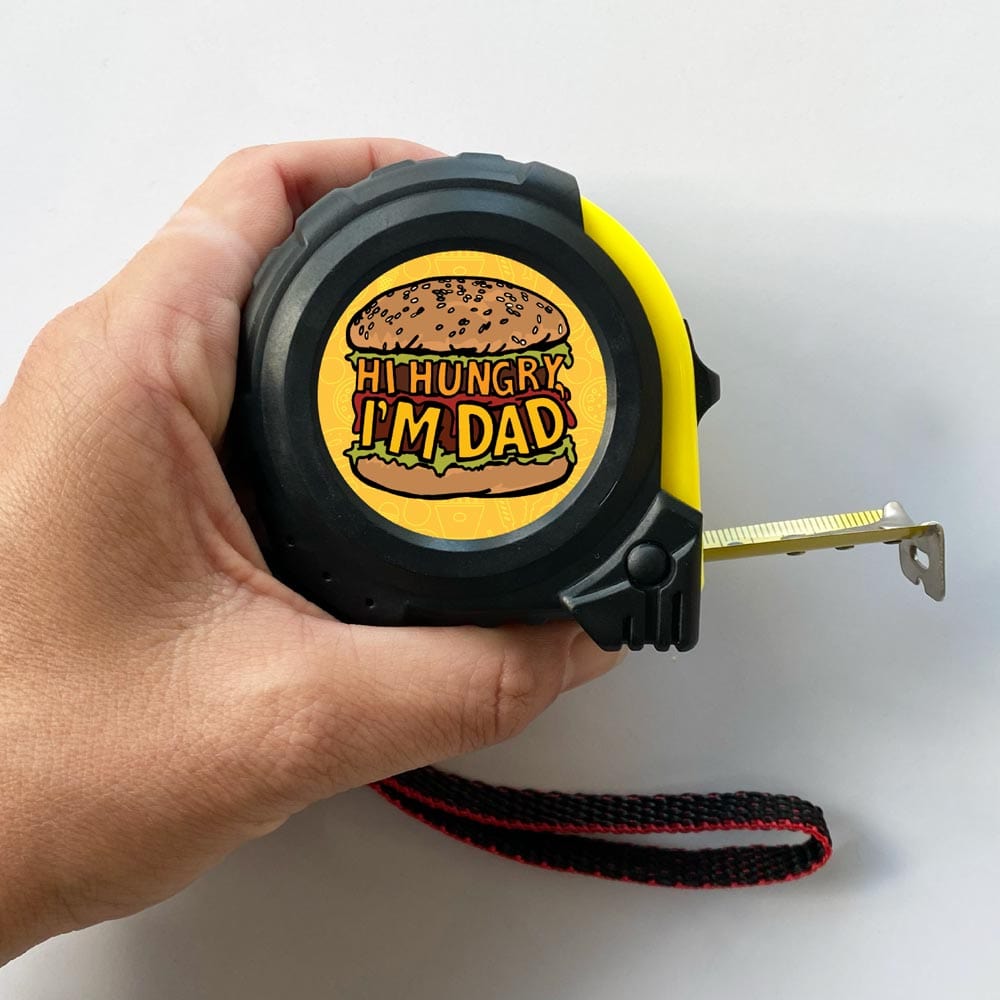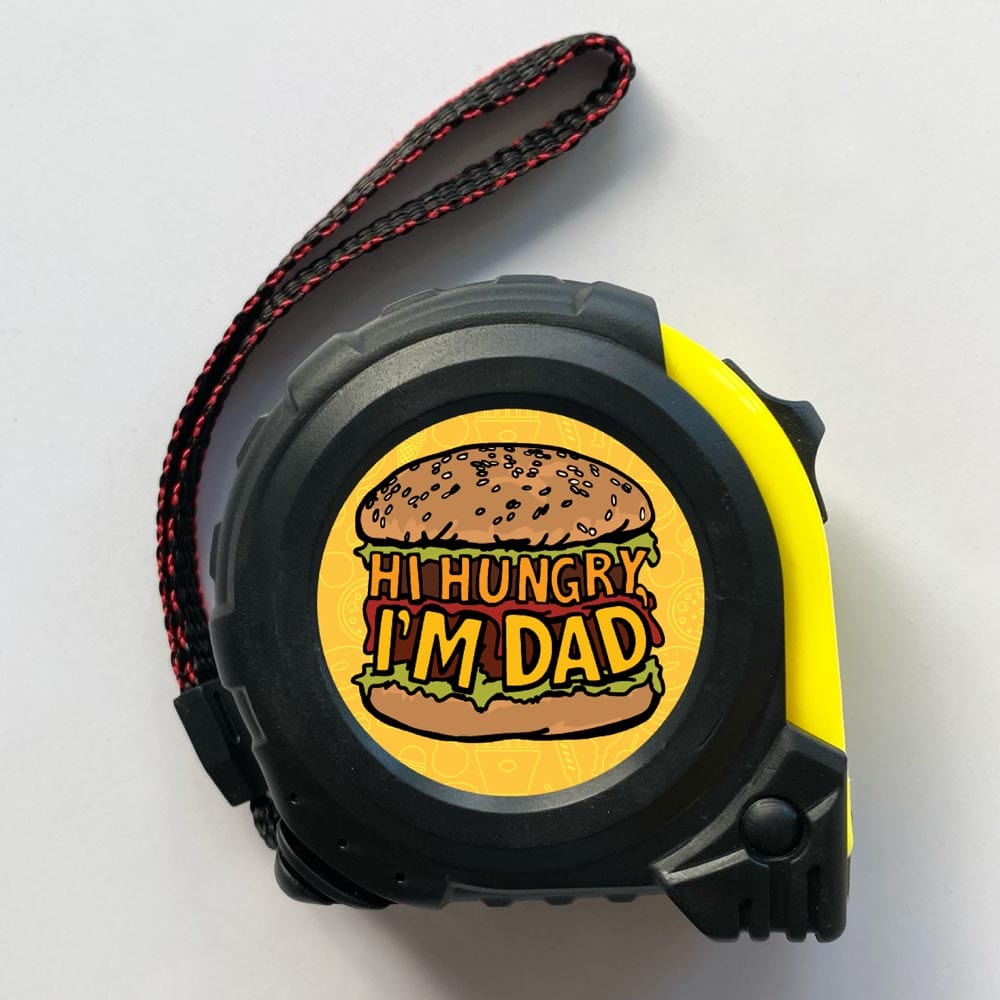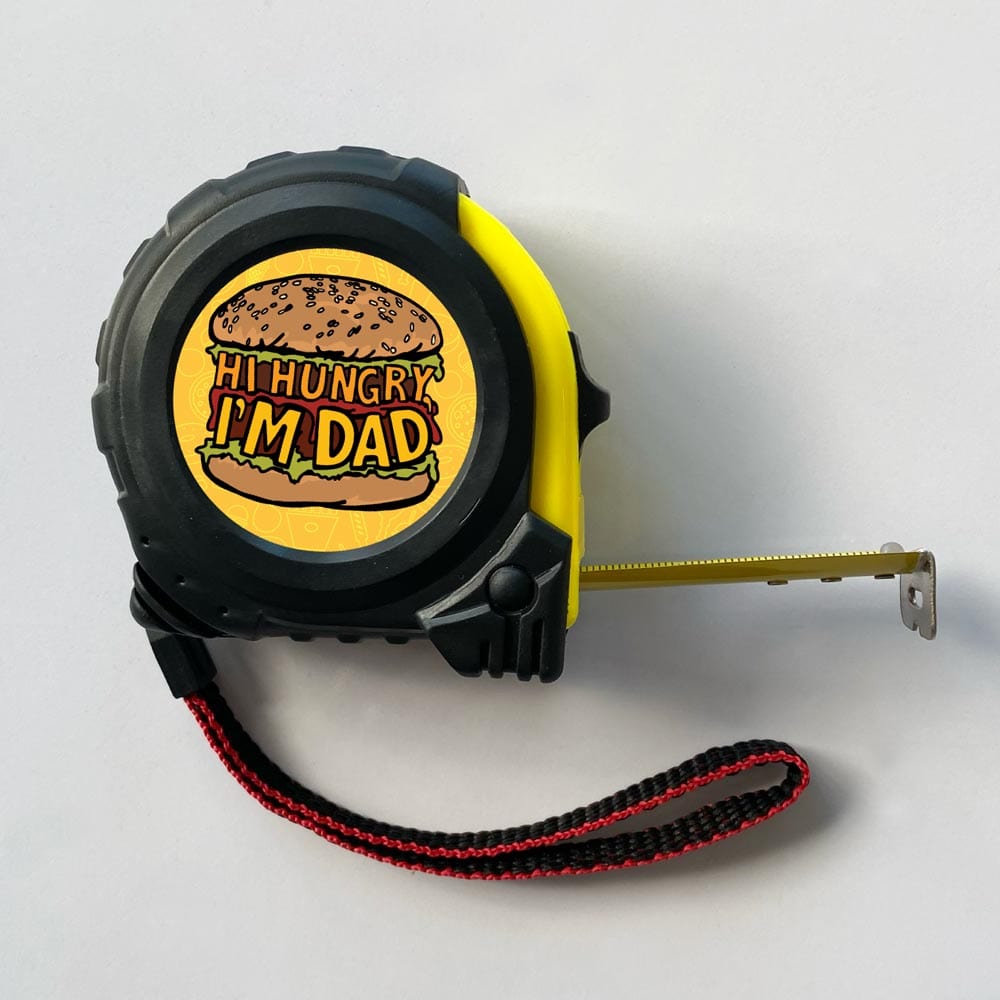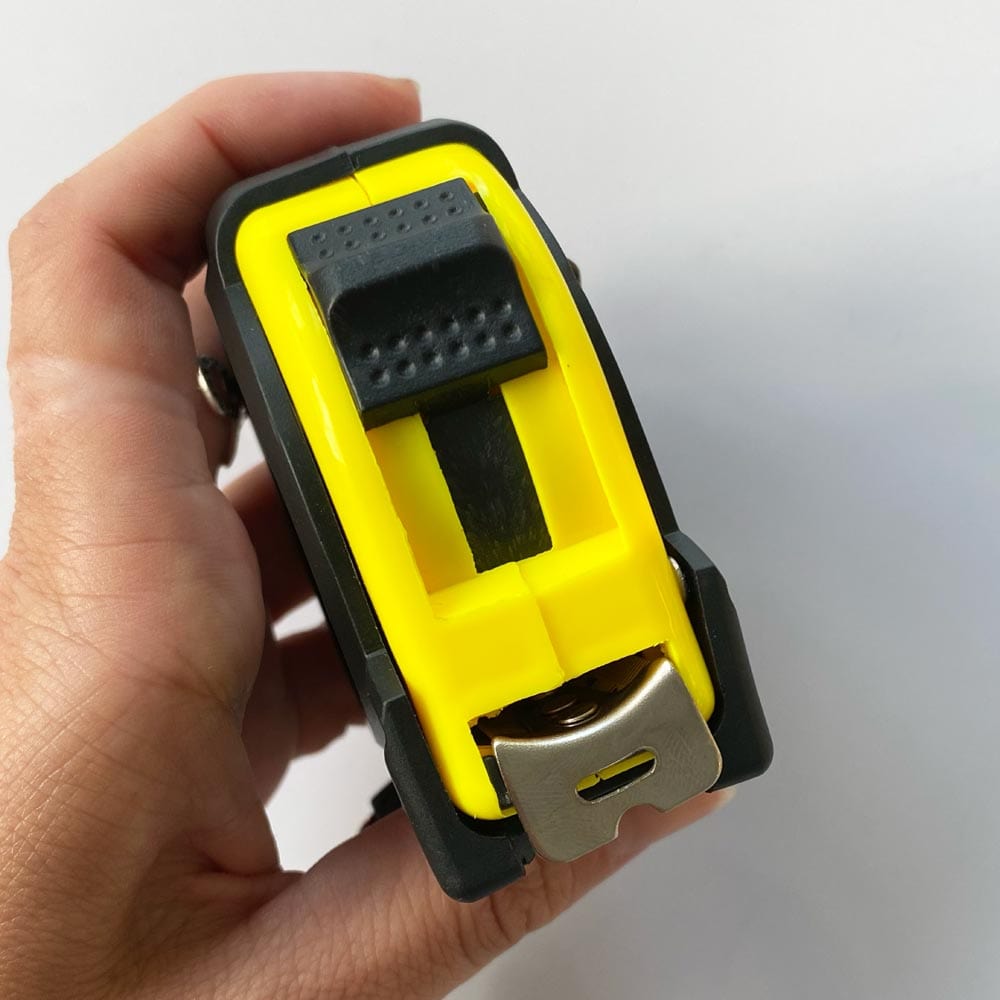 Hi Hungry, I'm Dad 🍔 - Tape Measure
Is there a more classic dad joke than this? I don't think so!  A staple pun in every Dads (that thinks they're funny) joke library, received with rolling eyes and a mere chuckle at best. 
Compact yet mighty, these 7cm x 7cm tape measures pack a whopping 5 meters of fun-filled measurement, and include a handy belt clip for on the go measurements. 
Perfect for home repairs, measuring contests, DIY tasks, or the jobsite, they're a solid addition to any toolset.
🦘✅ 100% Australian Owned ✅ Aussie Designers ✅ Aussie Printers | 𝟗𝟖% 𝐡𝐚𝐩𝐩𝐲 𝐨𝐫 𝐲𝐨𝐮𝐫 𝐦𝐨𝐧𝐞𝐲 𝐛𝐚𝐜𝐤*!