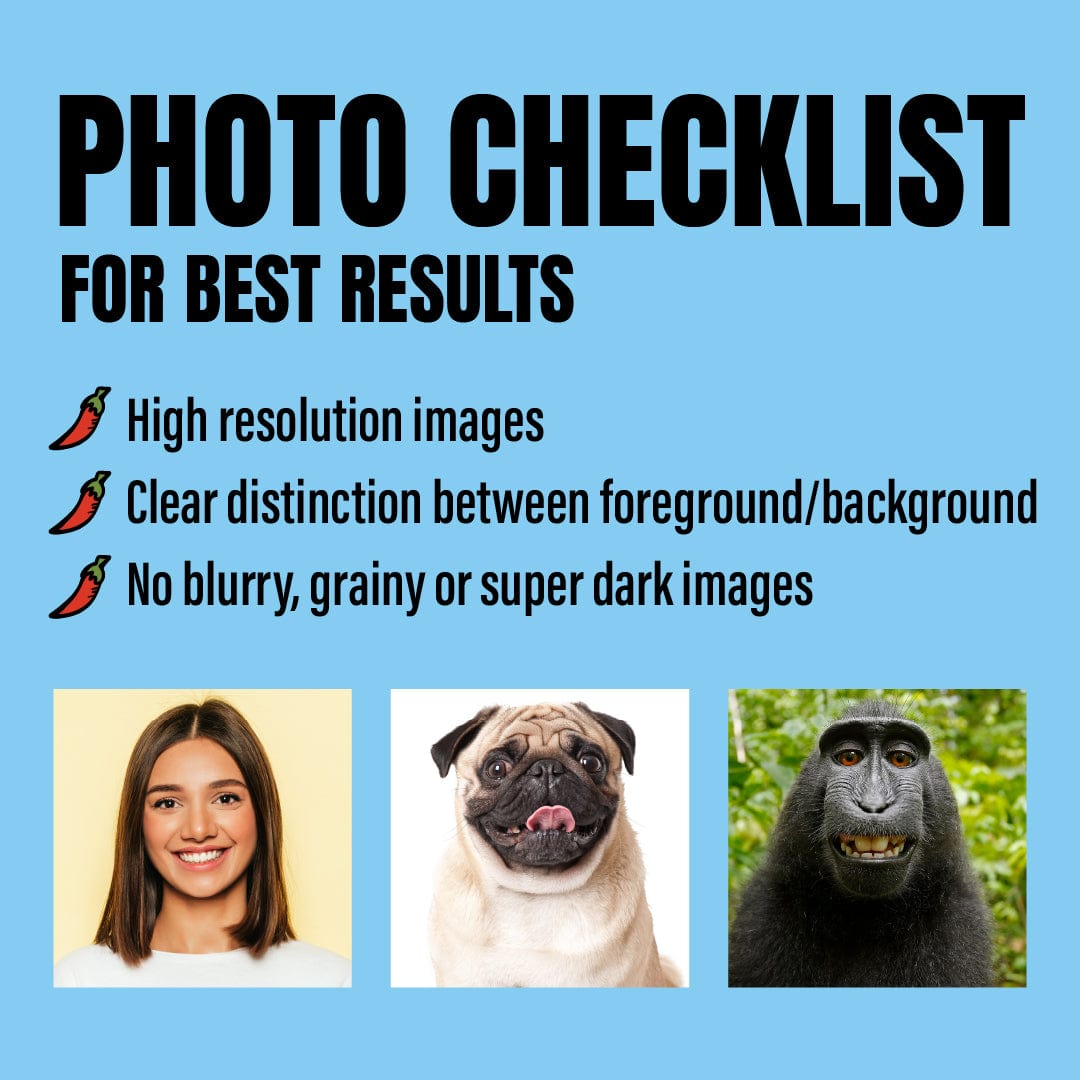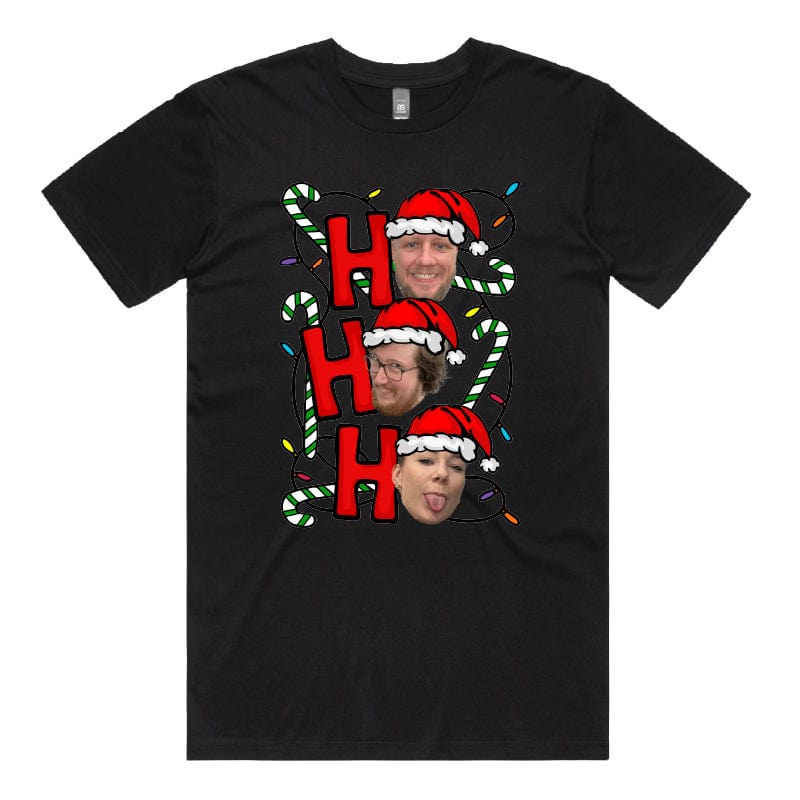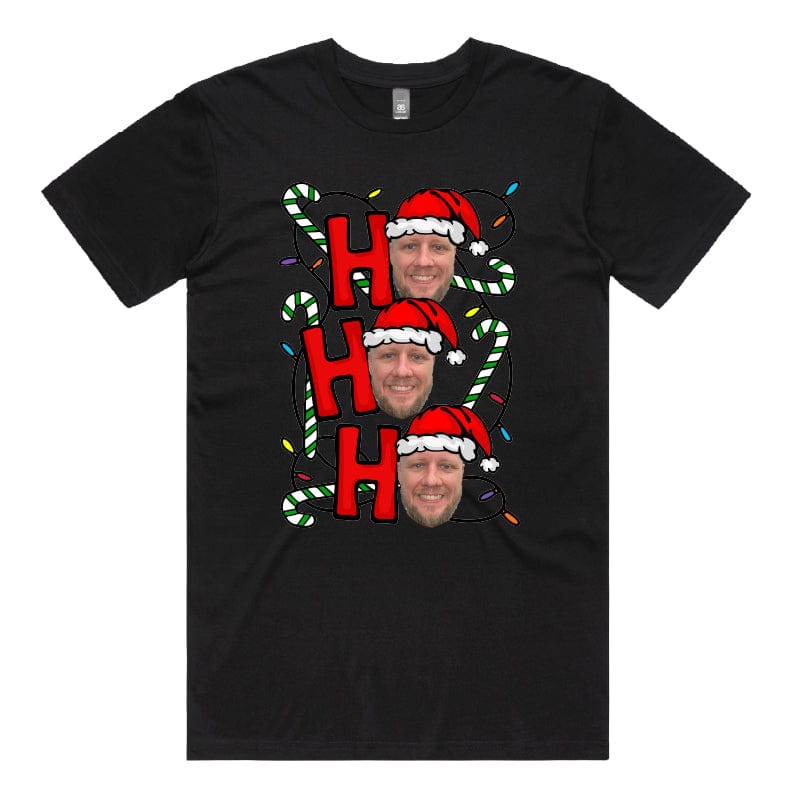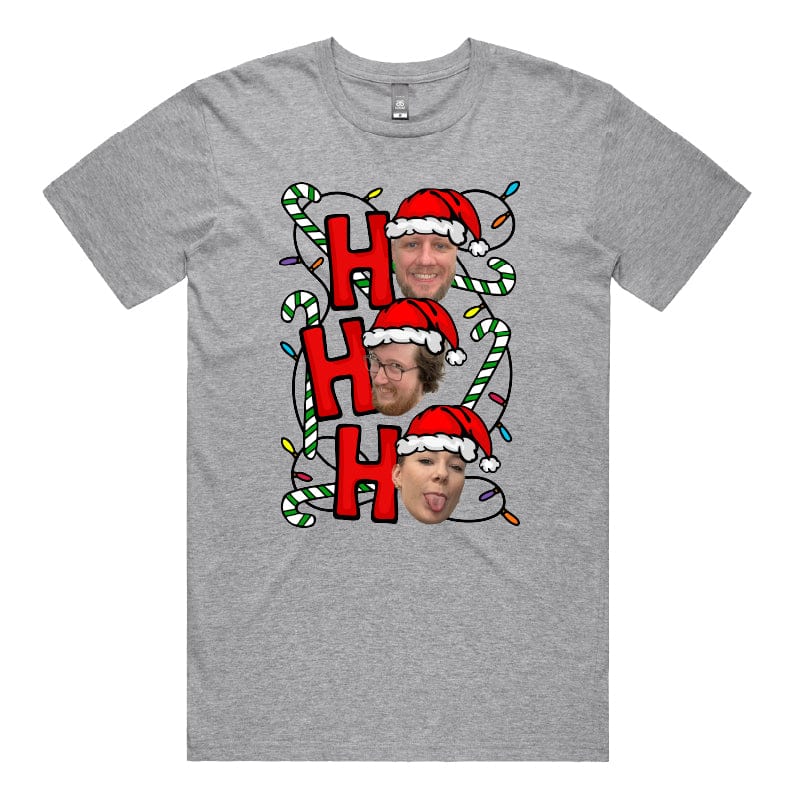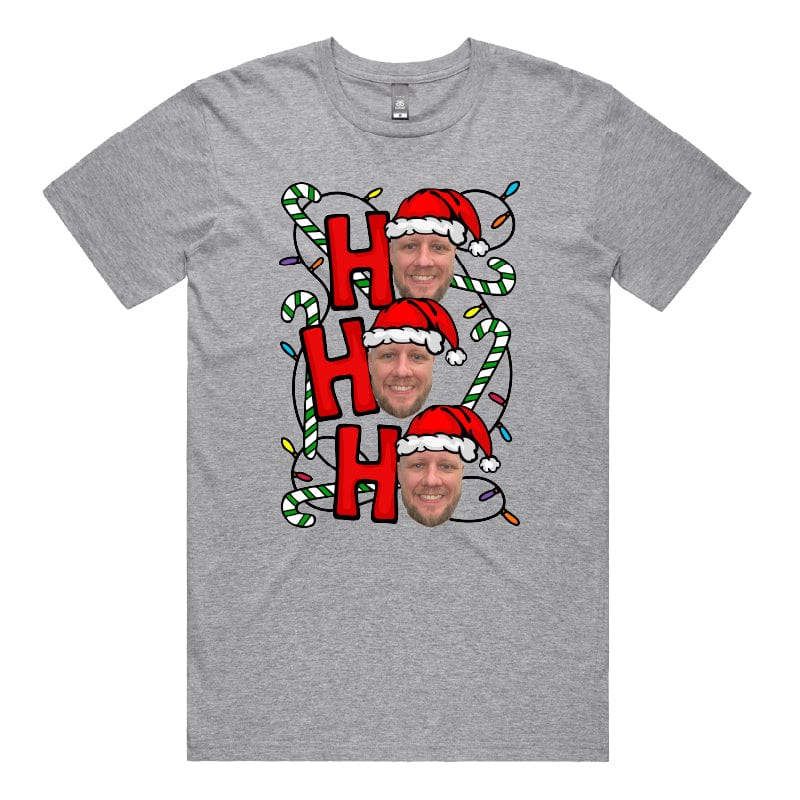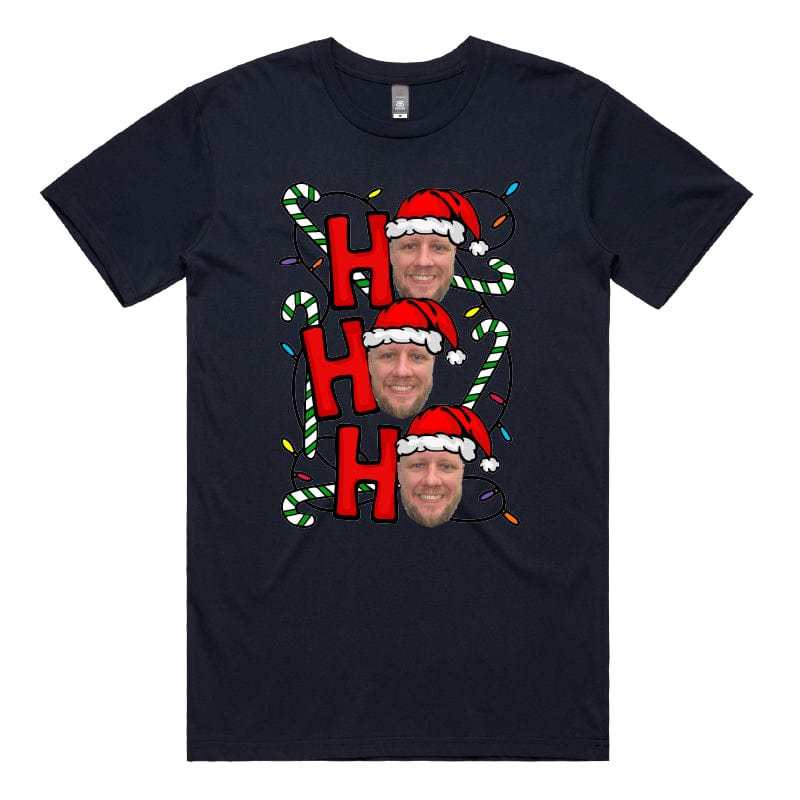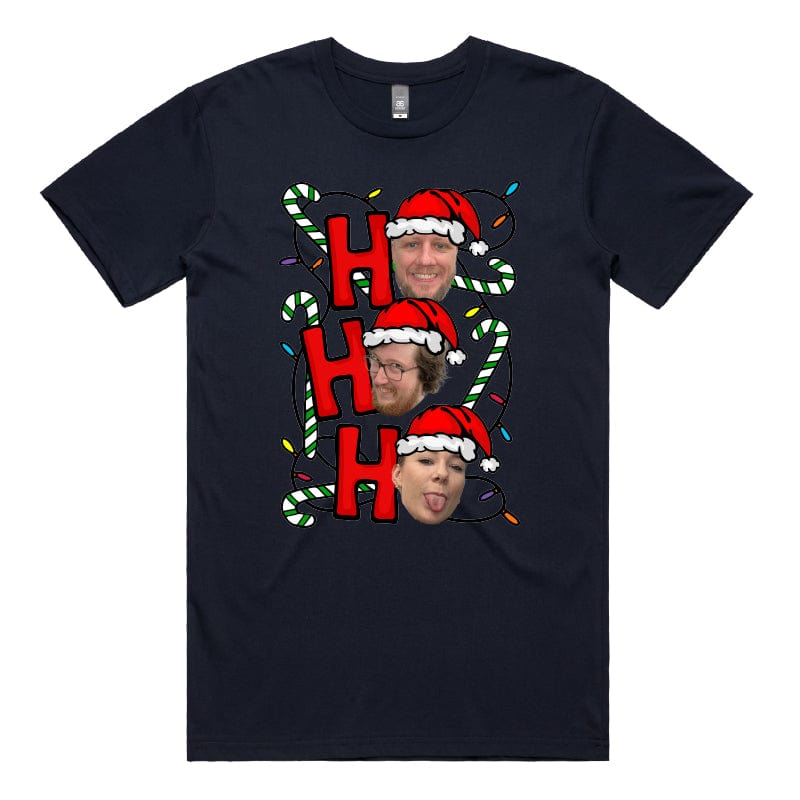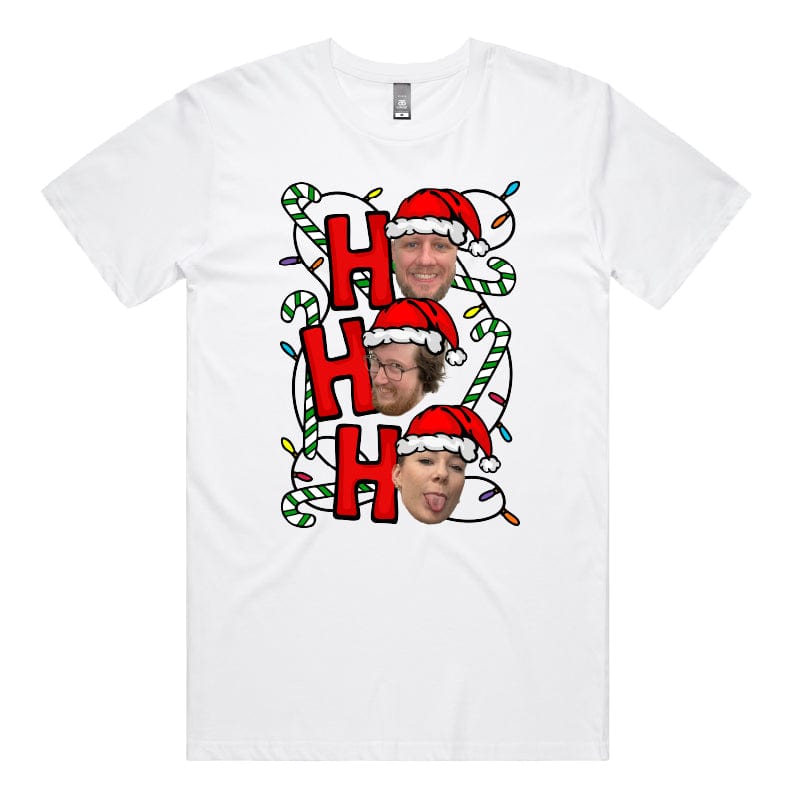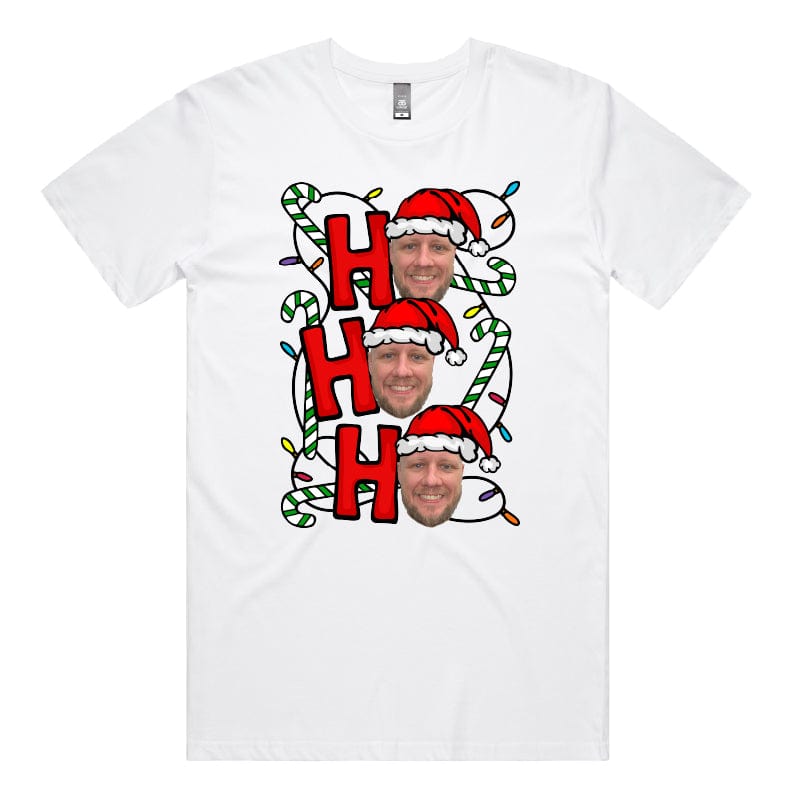 HoHoHo! 🎅🎅🎅 - Personalised Unisex T Shirt
Choose from 4 different coloured shirts (black, white, navy & grey)
Up to 5XL sizing
Add extra shirts at a discounted price!
Add your photo's by tapping the button above and we'll take care of the rest. You will have a custom, one of a T-Shirt. The perfect gift or your very own festive threads.
Comfortable 100% combed cotton mid weight shirt with crew neck and double hems. Preshrunk to minimise shrinkage with a high quality digital print. Wash, wear & repeat, your spicy merch is built to last. 
🦘✅ 100% Australian Owned ✅ Aussie Designers ✅ Aussie Printers
𝟗𝟖% 𝐡𝐚𝐩𝐩𝐲 𝐨𝐫 𝐲𝐨𝐮𝐫 𝐦𝐨𝐧𝐞𝐲 𝐛𝐚𝐜𝐤*!