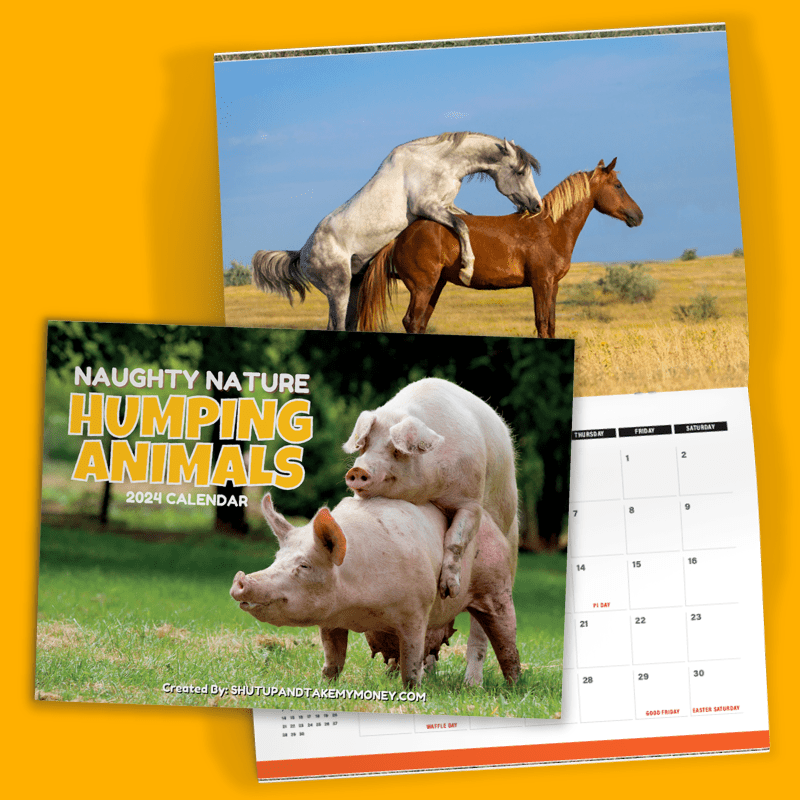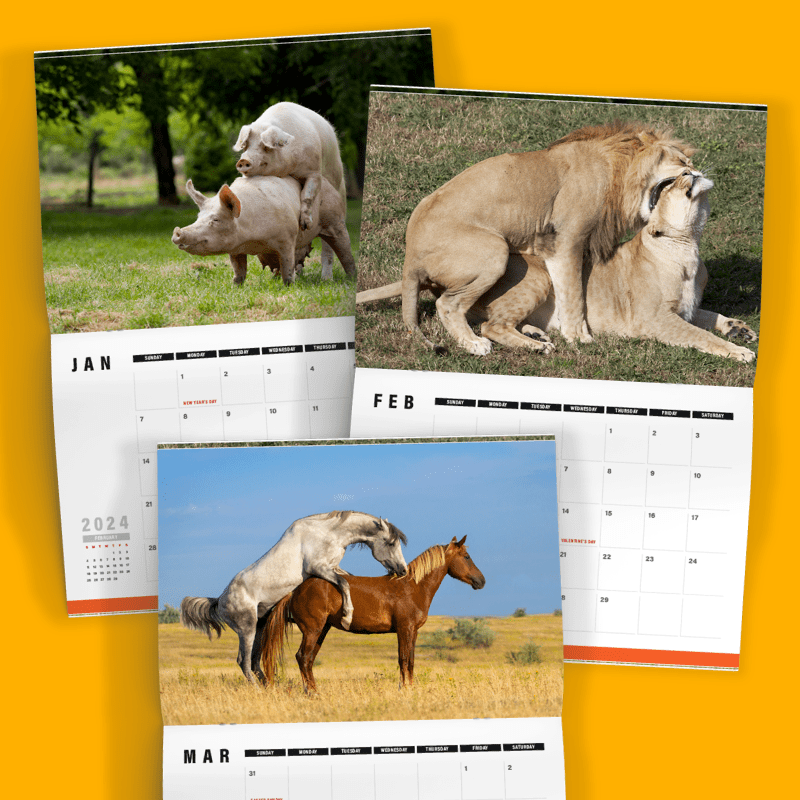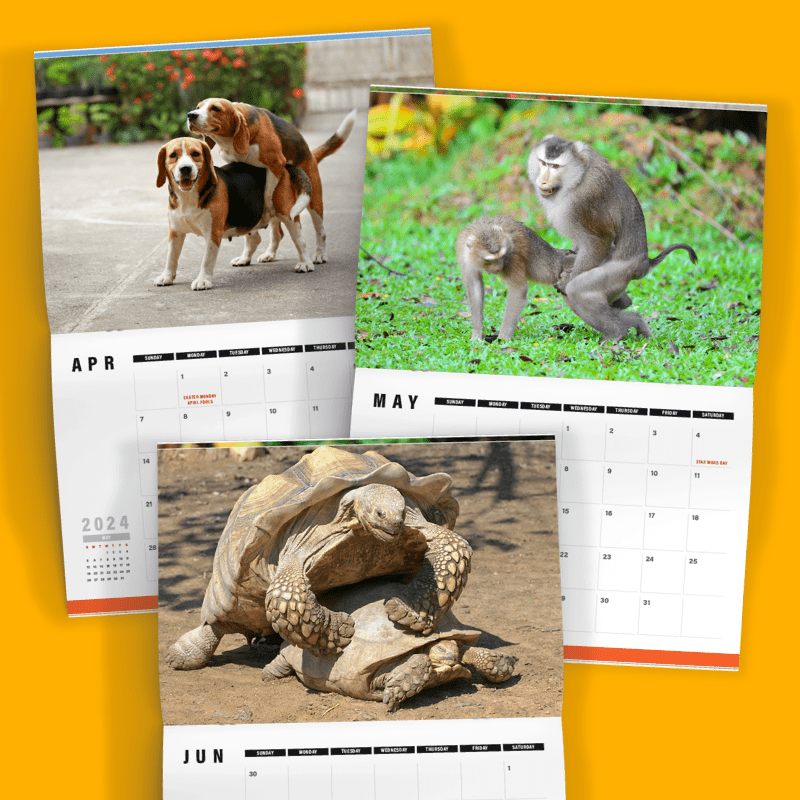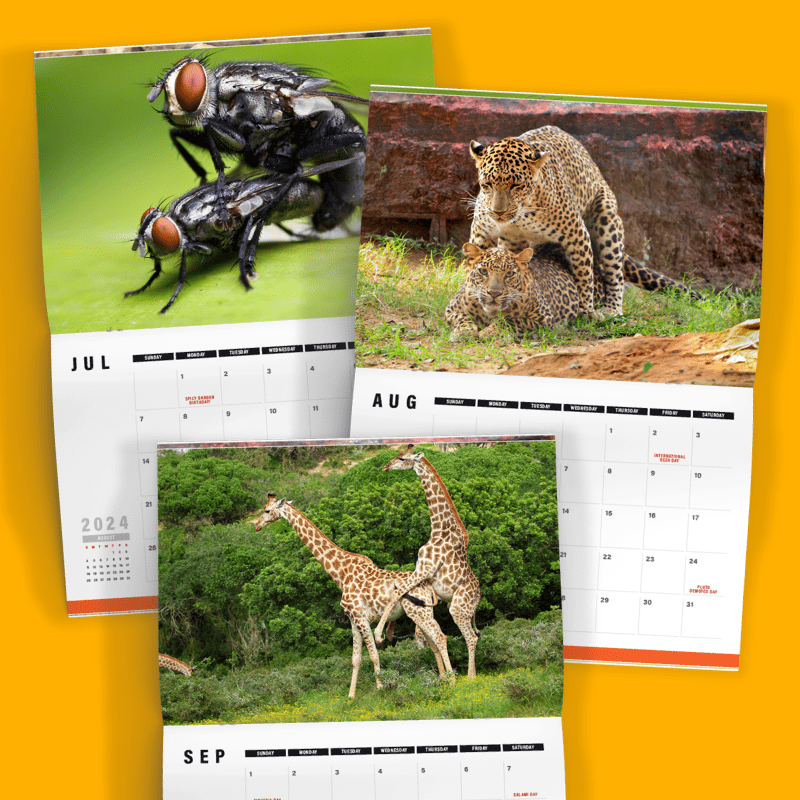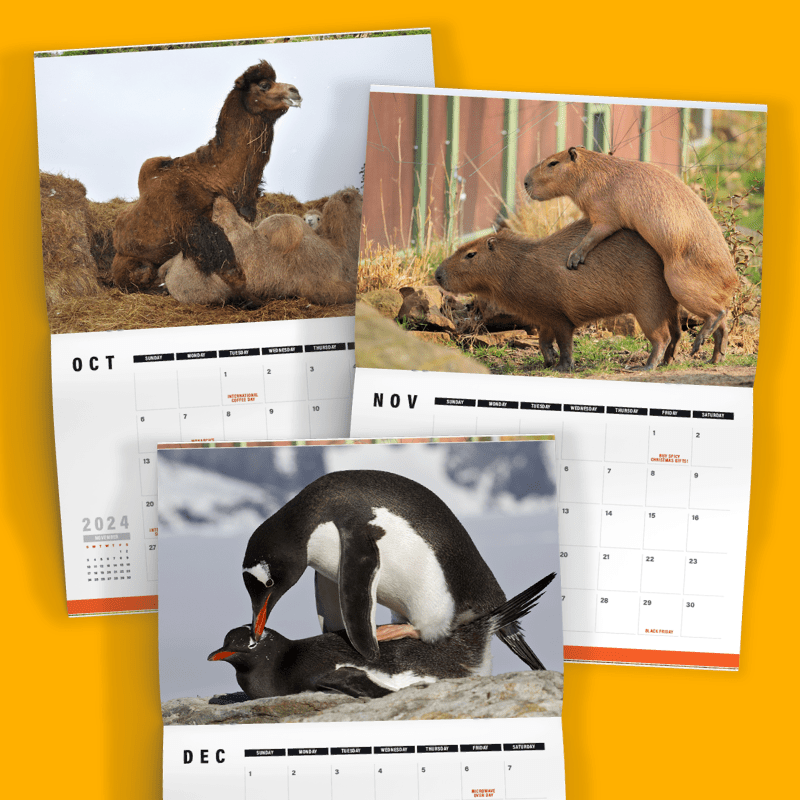 Humping Animals 🐦🐝 - 2024 Calendar
The perfect gift for all animal lovers! 🎁🐻🐵🐸🐷🐮🦁🐧🐶🎁

This calendar is filled with beautiful photography of some of earth's most majestic creatures having a great time in nature.
Great option for Secret Santa/Kris Kringles & stocking fillers!
This is the Australian Edition calendar with Australian Public Holidays + a bunch of spicy days of the year included!
January - Promiscuous Pigs
February - Loving Lions
March - Horny Horses
April - Doggy Style Dogs
May - Mating Monkeys
June - Thirsty Tortoises
July - Fooking Flies
August - Lustful Leopards
September - Giraffes Going-at-it
October - Consummating Camels
November - Capybara Coitus
December - Penguin Porn

A4 Landscape Wall Calendar 
Designed in partnership with ShutUpAndTakeMyMoney USA

🦘✅ 100% Australian Owned ✅ Aussie Designers ✅ Aussie Printers |  𝟗𝟖% 𝐡𝐚𝐩𝐩𝐲 𝐨𝐫 𝐲𝐨𝐮𝐫 𝐦𝐨𝐧𝐞𝐲 𝐛𝐚𝐜𝐤*!