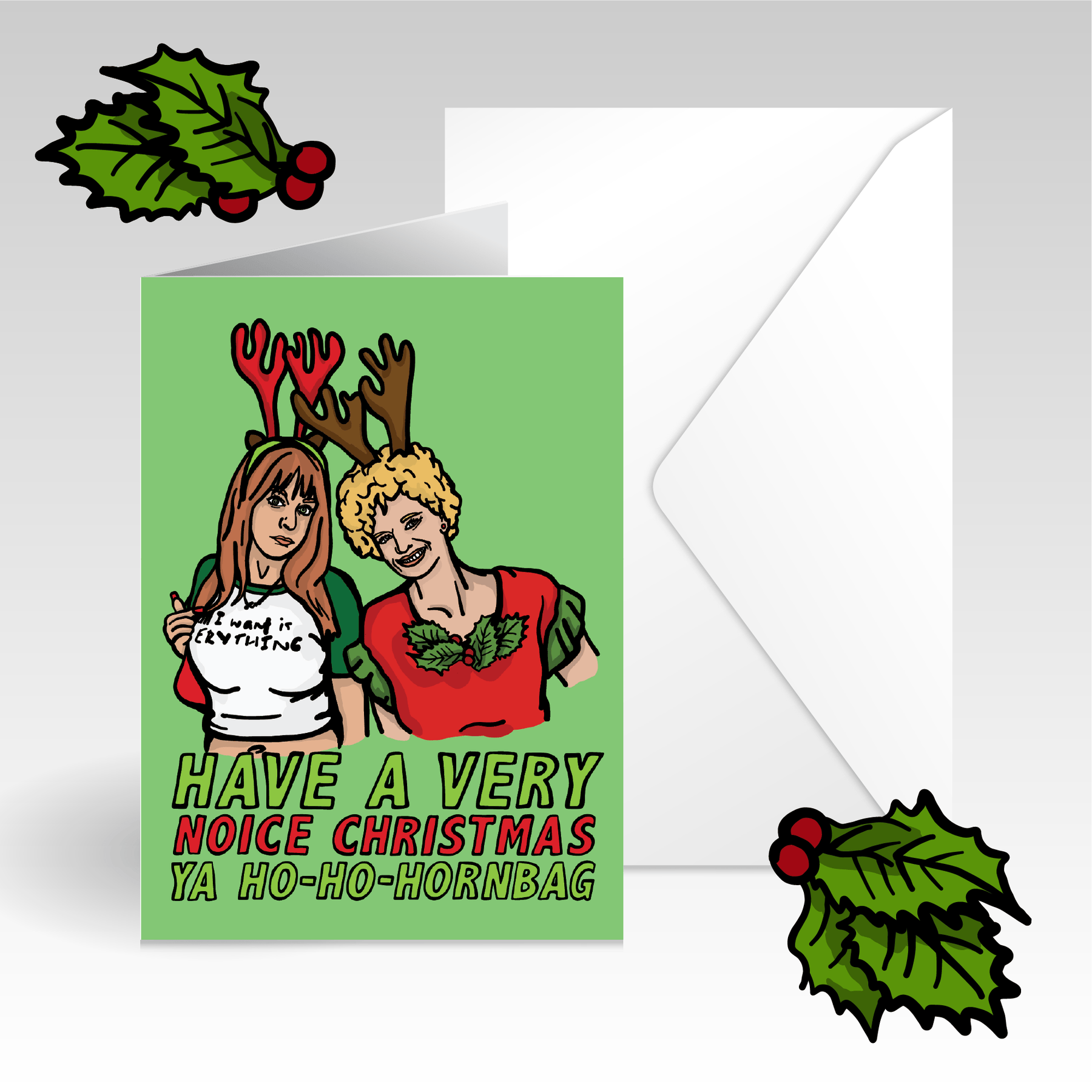 Kath & Kim Christmas 😈🎄 - Christmas Card
Get out your footy franks and statue of little baby cheeses, it's Christmas time!! 
Give a gift this year that's a little bit noice, different, unusual. 🎁👌
All our cards come with a blank inside (that's your job!) with an unsealed envelope ready to roll.
Add EXTRA spice to your card with our Flying Butterfly Card Prank 🦋✉️
🦘✅ 100% Australian Owned ✅ Aussie Designers ✅ Aussie Printers | 𝟗𝟖% 𝐡𝐚𝐩𝐩𝐲 𝐨𝐫 𝐲𝐨𝐮𝐫 𝐦𝐨𝐧𝐞𝐲 𝐛𝐚𝐜𝐤*!