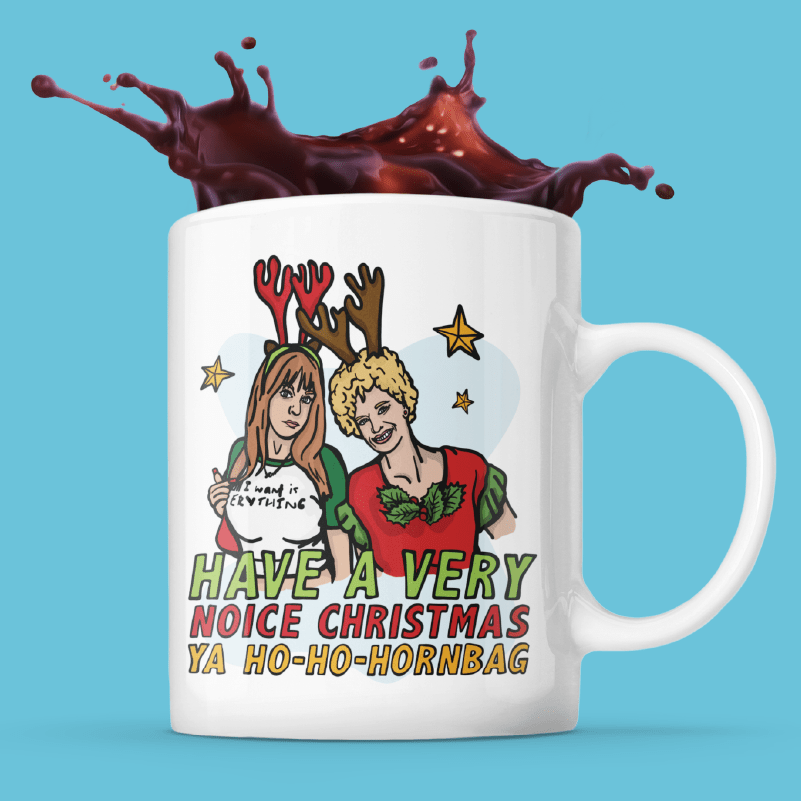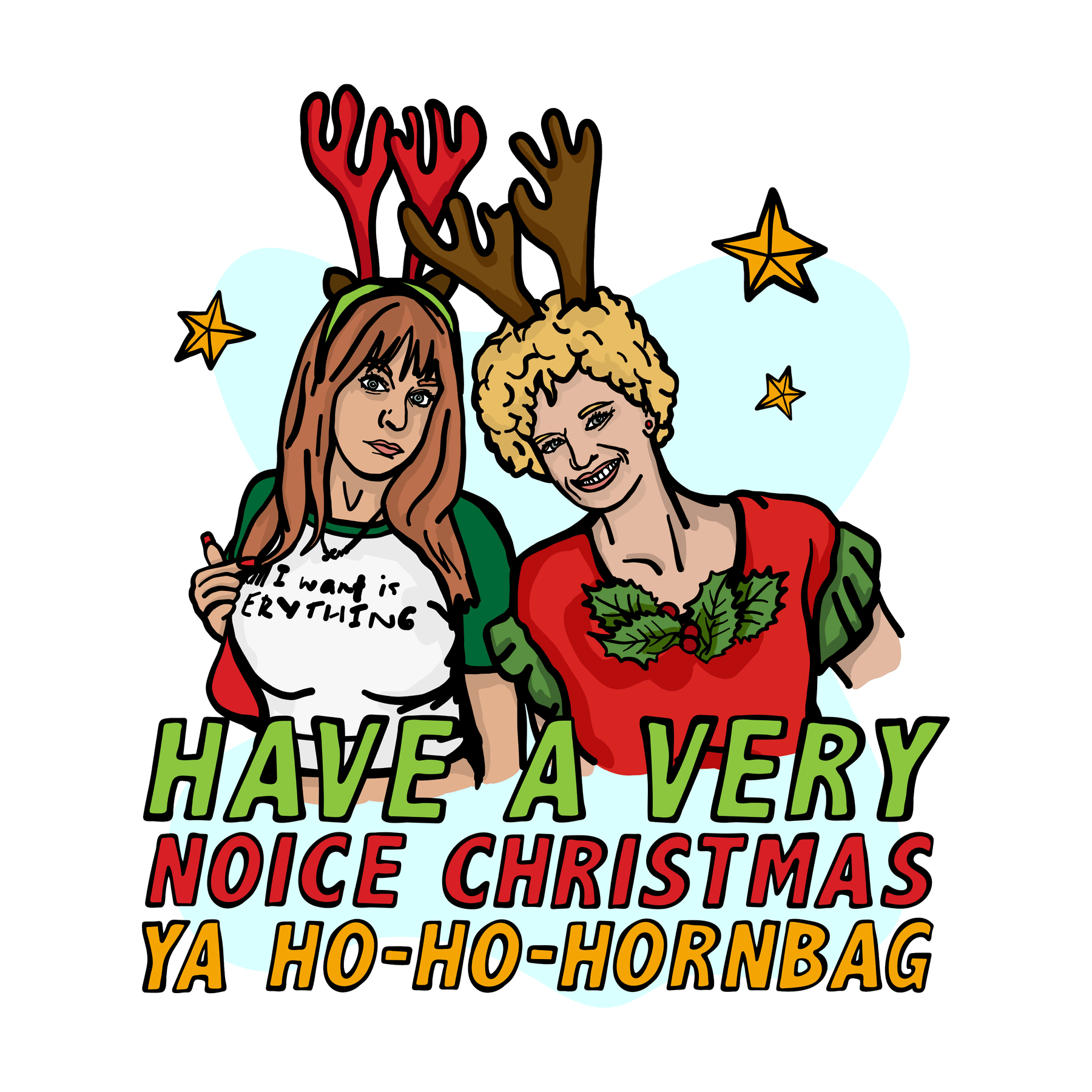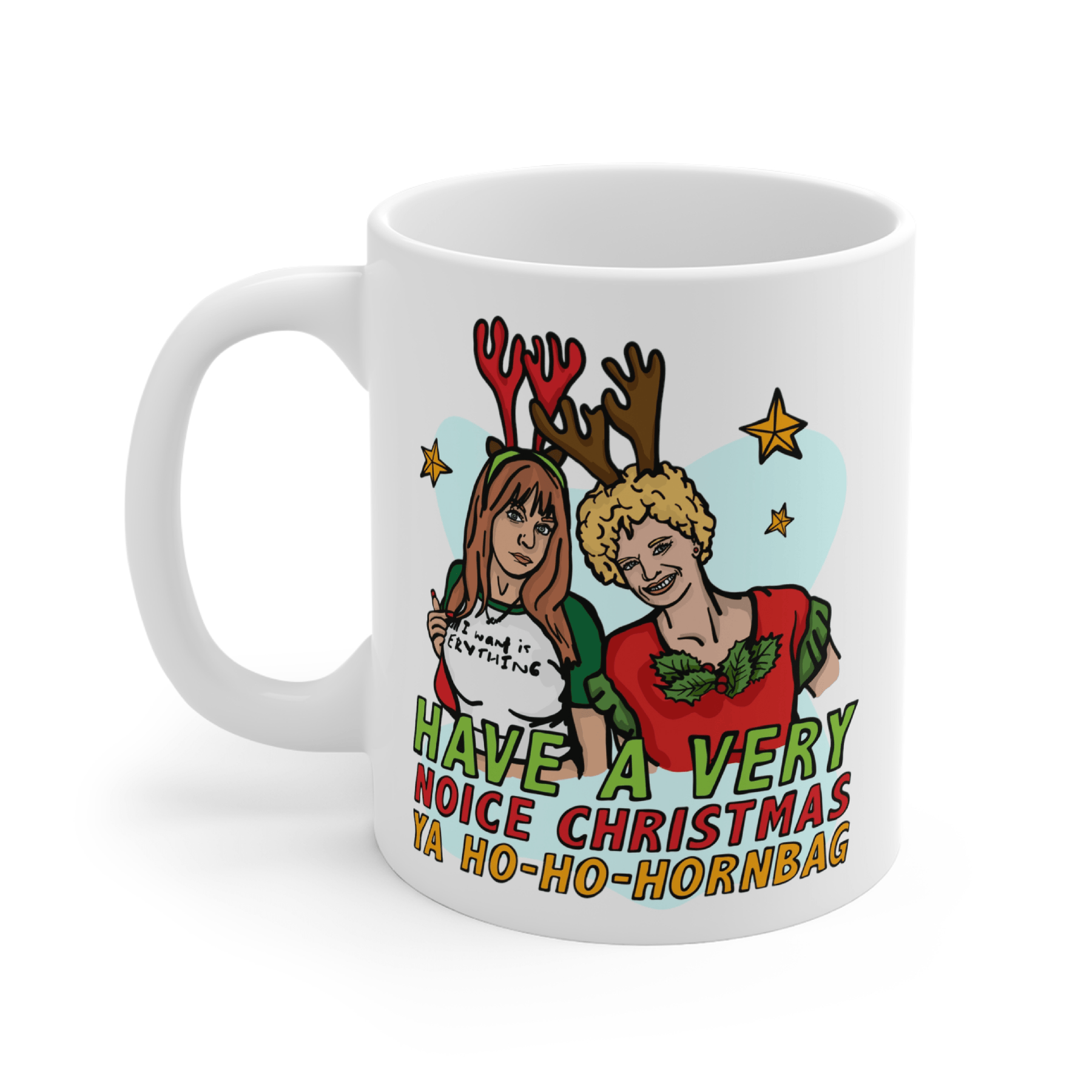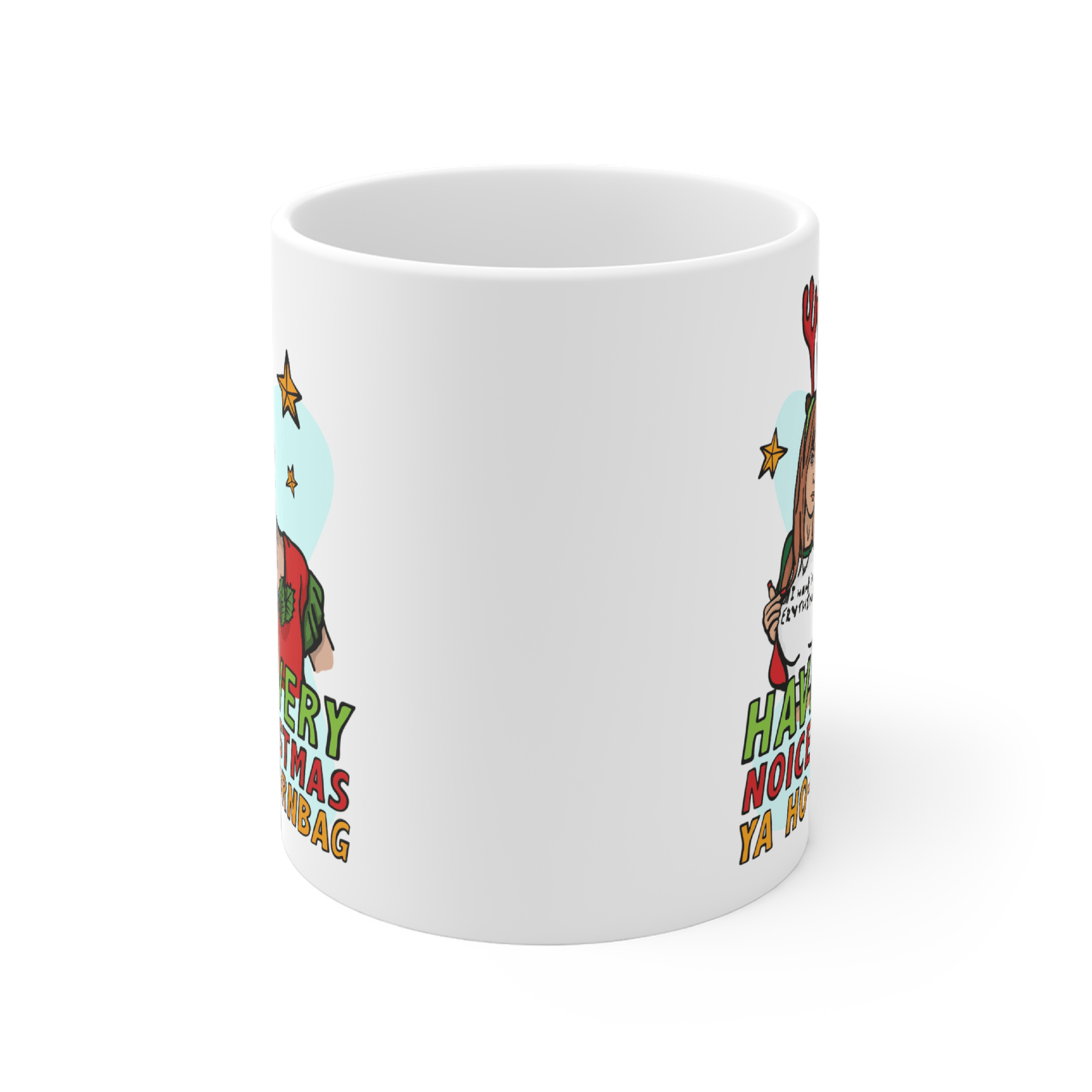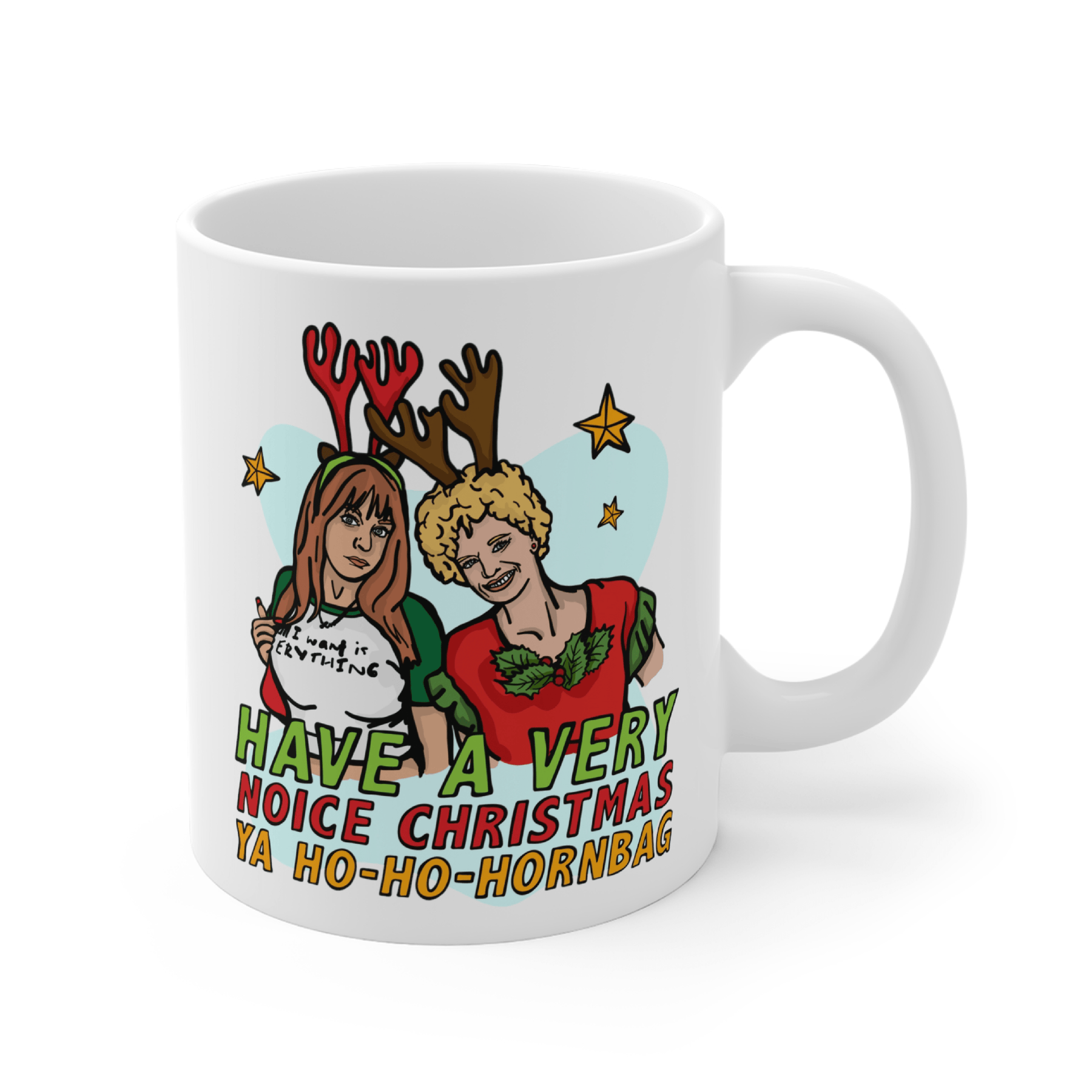 Kath & Kim Christmas 😈🎄 - Coffee Mug
Get out your footy franks and statue of little baby cheeses, it's Christmas time!! 
GIve a gift this year that's a little bit noice, different, unusual. 🎁👌
Our spicy designs are printed on both sides of these high quality ceramic mugs. The perfect gift or make it your own morning sipper. 
Dishwasher and microwave safe.
🦘✅ 100% Australian Owned ✅ Aussie Designers ✅ Aussie Printers  𝟗𝟖% 𝐡𝐚𝐩𝐩𝐲 𝐨𝐫 𝐲𝐨𝐮𝐫 𝐦𝐨𝐧𝐞𝐲 𝐛𝐚𝐜𝐤*!