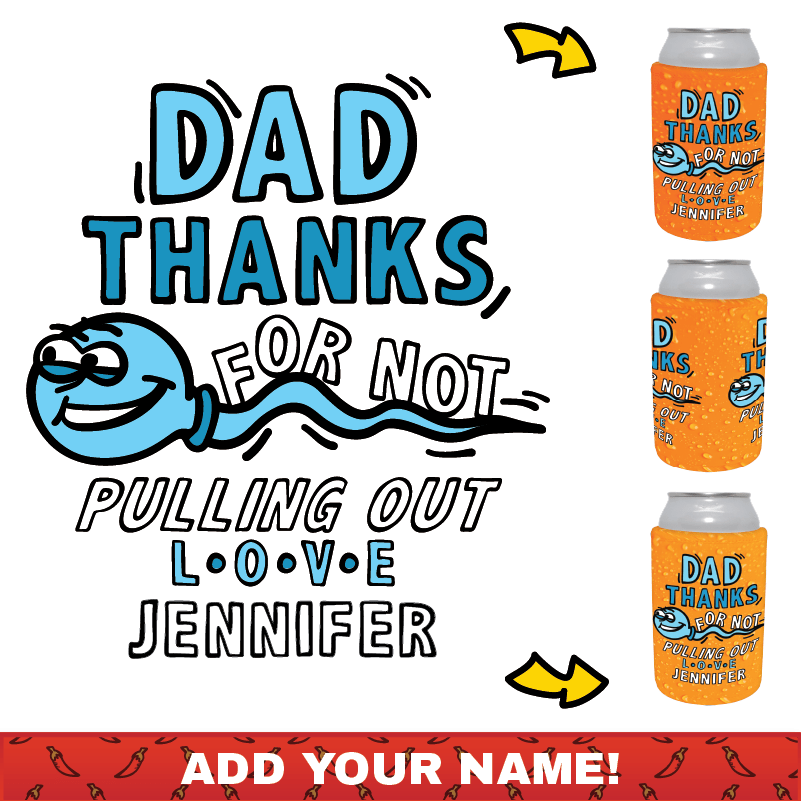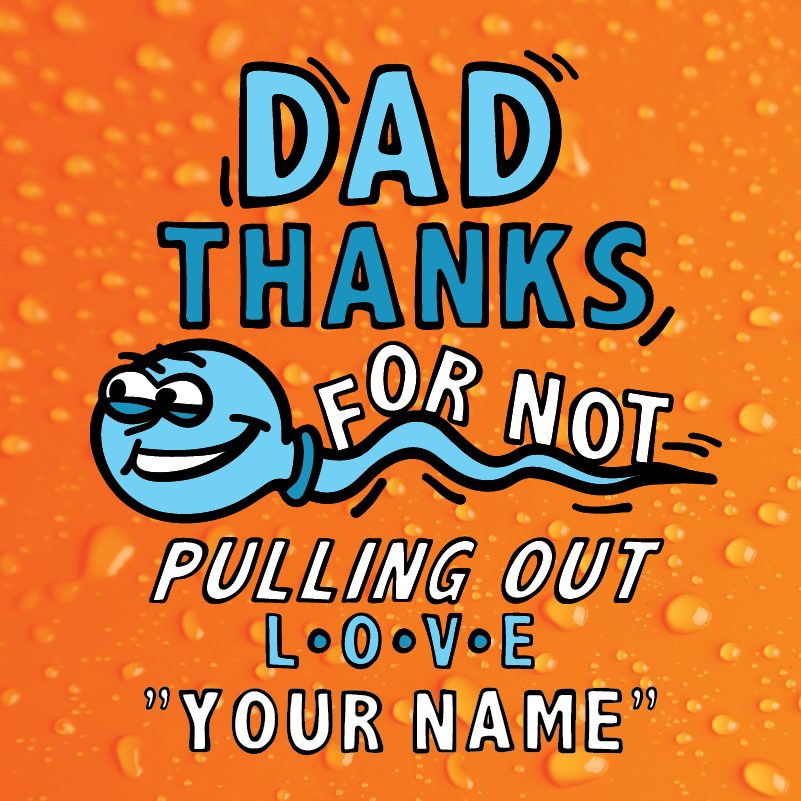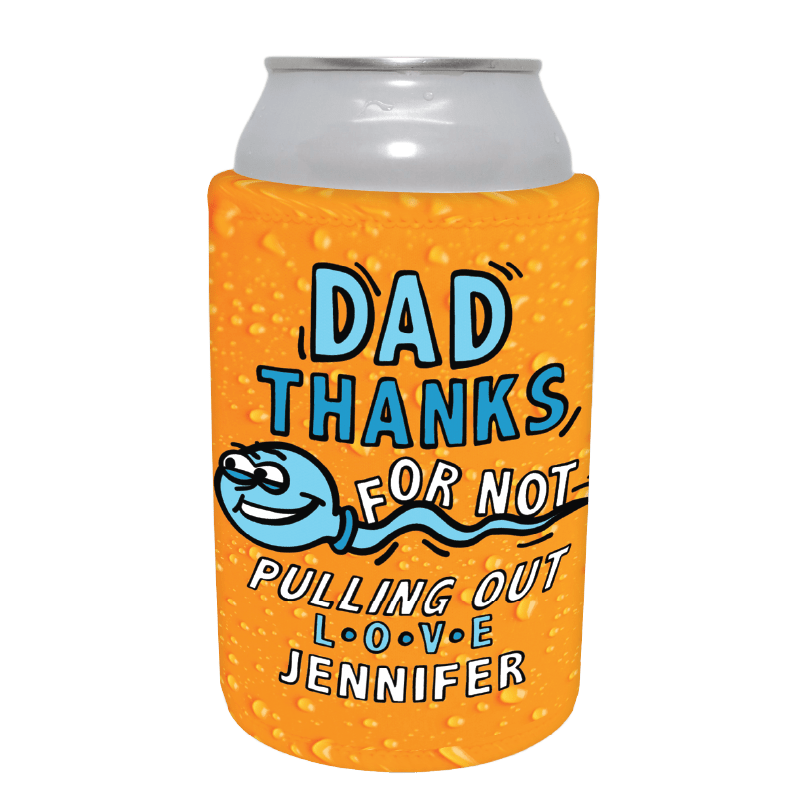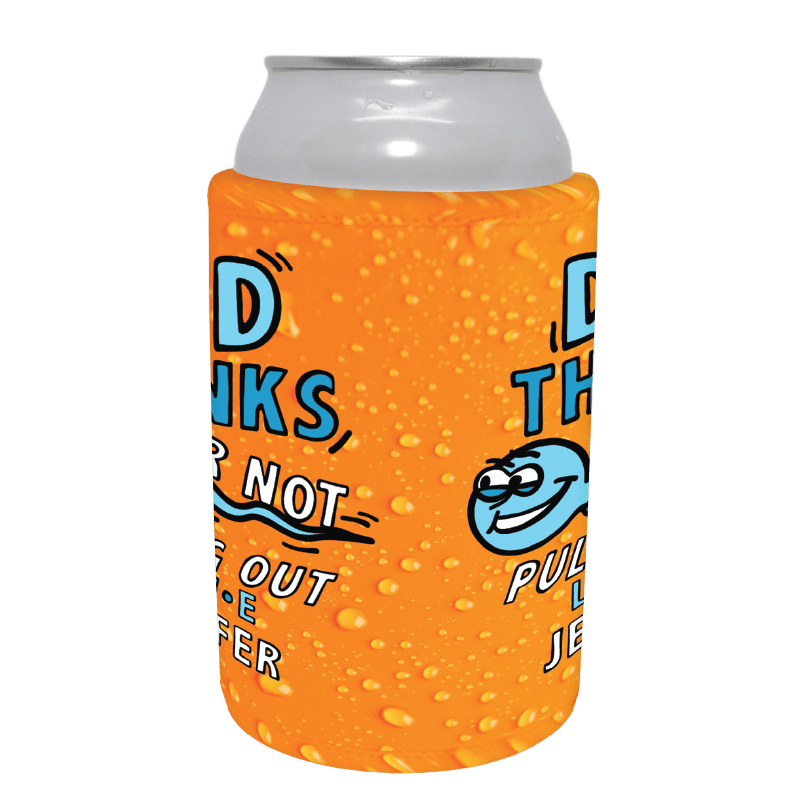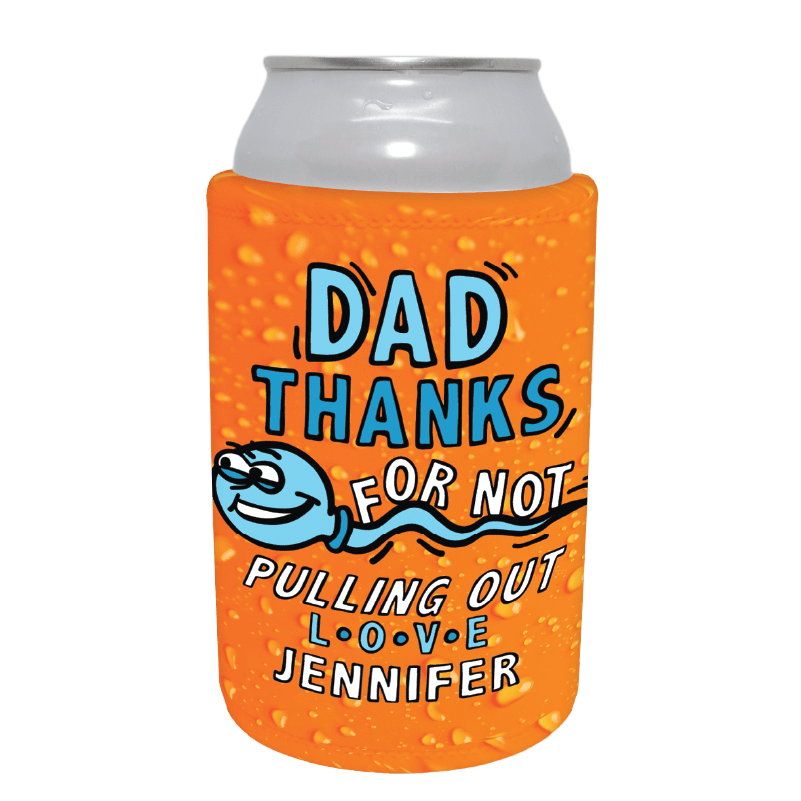 Lucky Shot 💦 - Personalised Stubby Holder
Lucky his pull-out game is weak otherwise you wouldn't be here to buy him this stubby holder!  
Add your name by tapping the button above and we'll take care of the rest. He will have a custom, one of a kind stubby holder. The perfect gift for a dedicated Dad. 
These are premium Australian made stubby holders. Made out of 5 mm neoprene, glued and taped seams, overlocked top & bottom and glued in base. Made to fit all standard bottles & cans.
🦘✅ 100% Australian Owned ✅ Aussie Designers ✅ Aussie Printers
Printed locally, super quick and shipped to your door spicy fresh! 𝟗𝟖% 𝐡𝐚𝐩𝐩𝐲 𝐨𝐫 𝐲𝐨𝐮𝐫 𝐦𝐨𝐧𝐞𝐲 𝐛𝐚𝐜𝐤*!