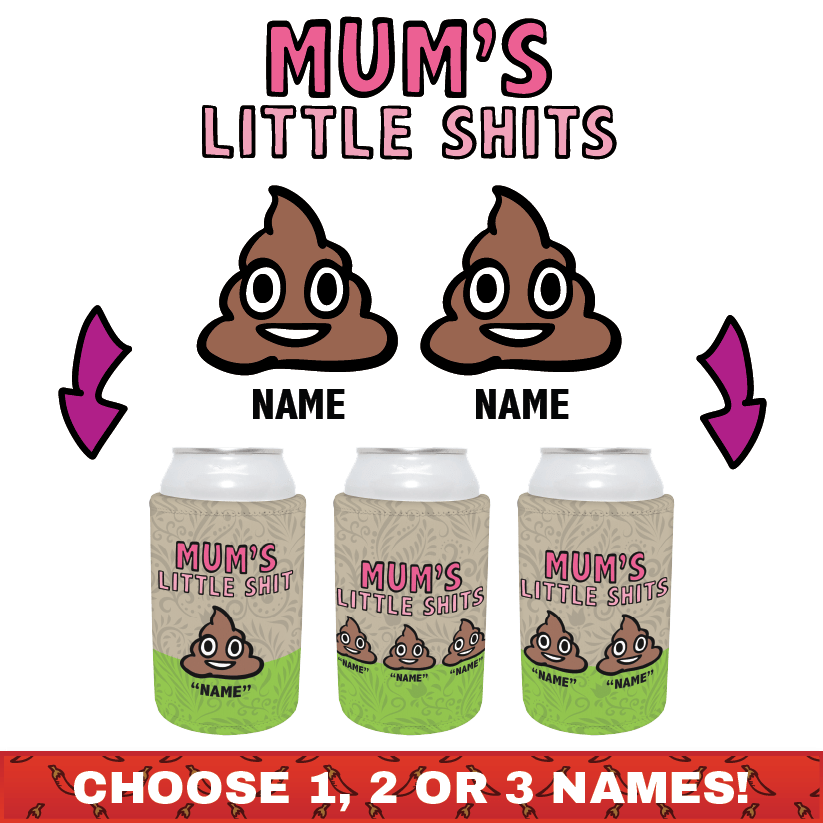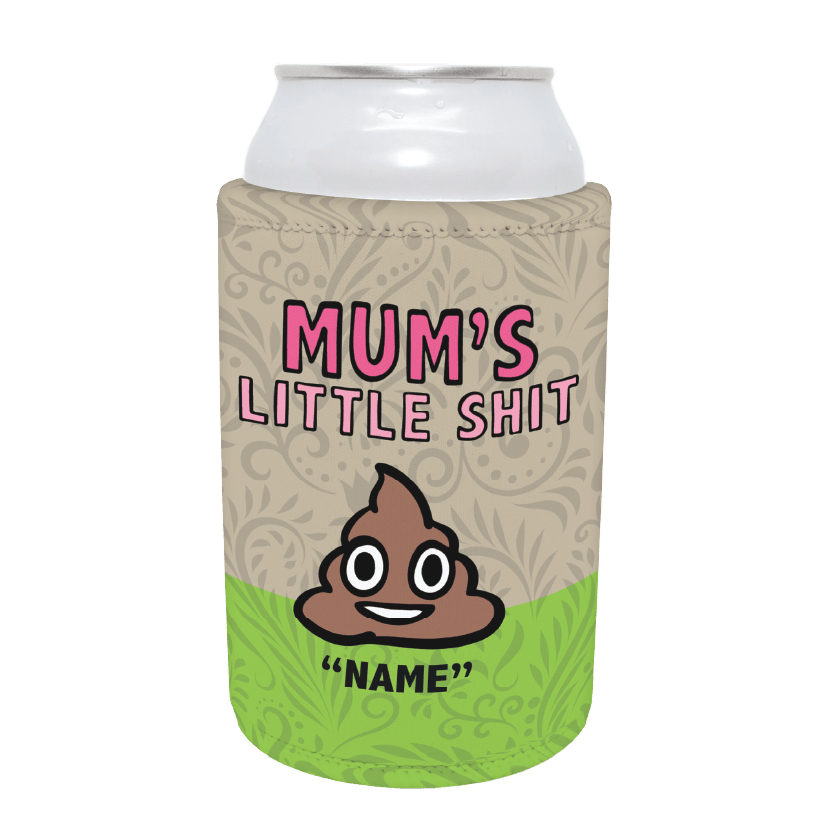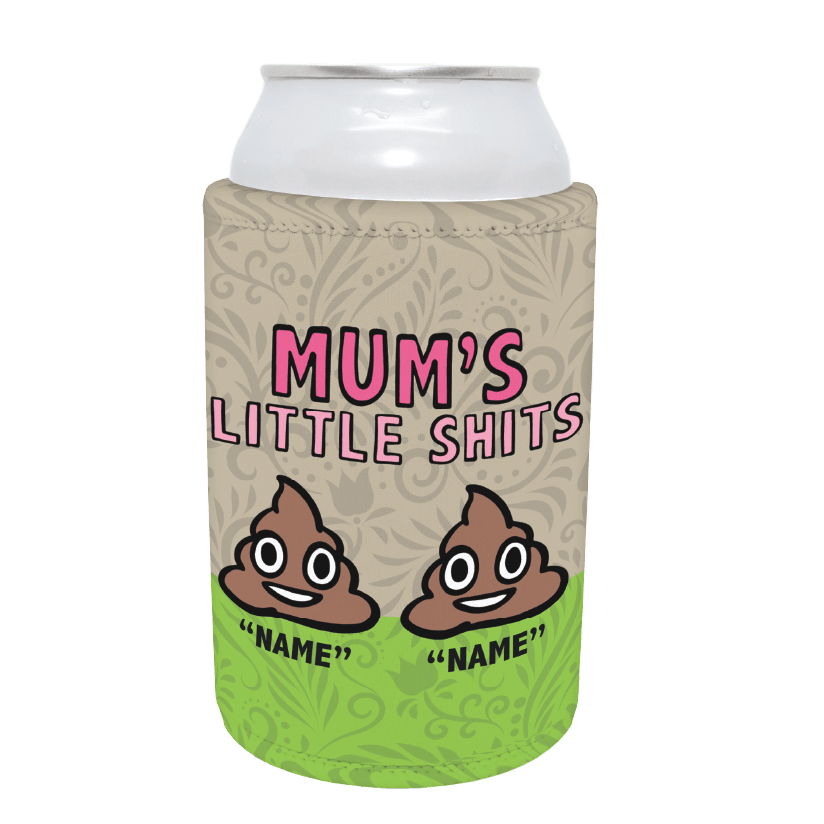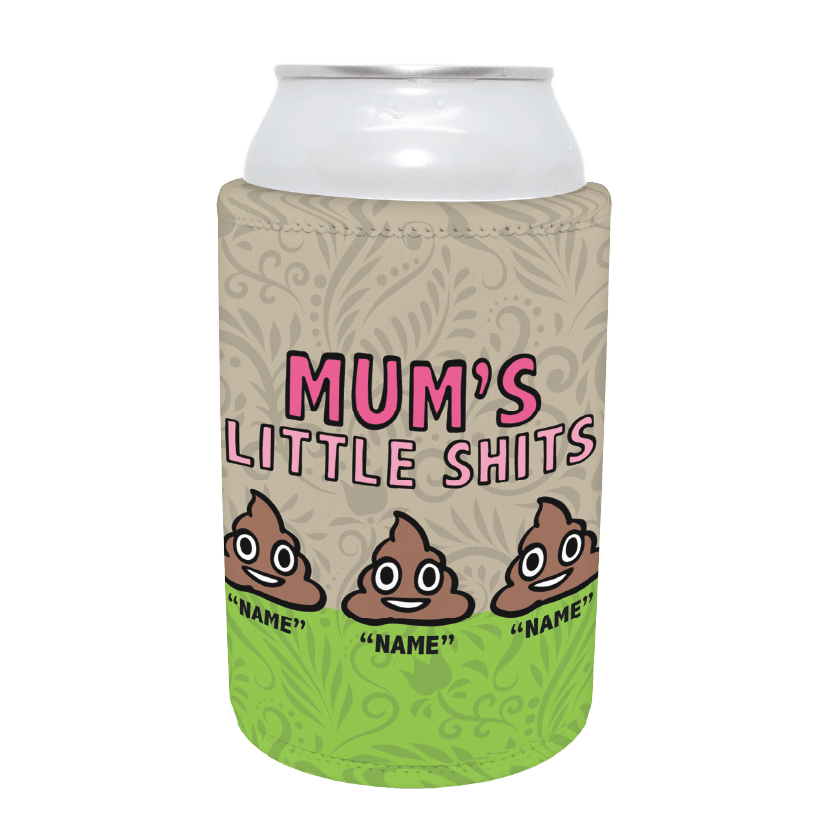 Mum's Little 💩's - Personalised Stubby Holder
They might be little shits but they are Mum's little shits and she loves them regardless!

Choose from 1 little shit, 2 little shits or 3 little shits!  Got more than 3? You probably should buy Mum alcohol, she needs & deserves it!   
Add your s̵h̵i̵t̵s̵ kids names by tapping the button above and we'll take care of the rest. They will have a custom, one of a kind stubby holder. 
>> Browse 100's more gifts made just for Aussie mums! <<

🦘✅ 100% Australian Owned ✅ Aussie Designers ✅ Aussie Printers | Printed on demand and shipped to your door, spicy fresh! 𝟗𝟖% 𝐡𝐚𝐩𝐩𝐲 𝐨𝐫 𝐲𝐨𝐮𝐫 𝐦𝐨𝐧𝐞𝐲 𝐛𝐚𝐜𝐤*!