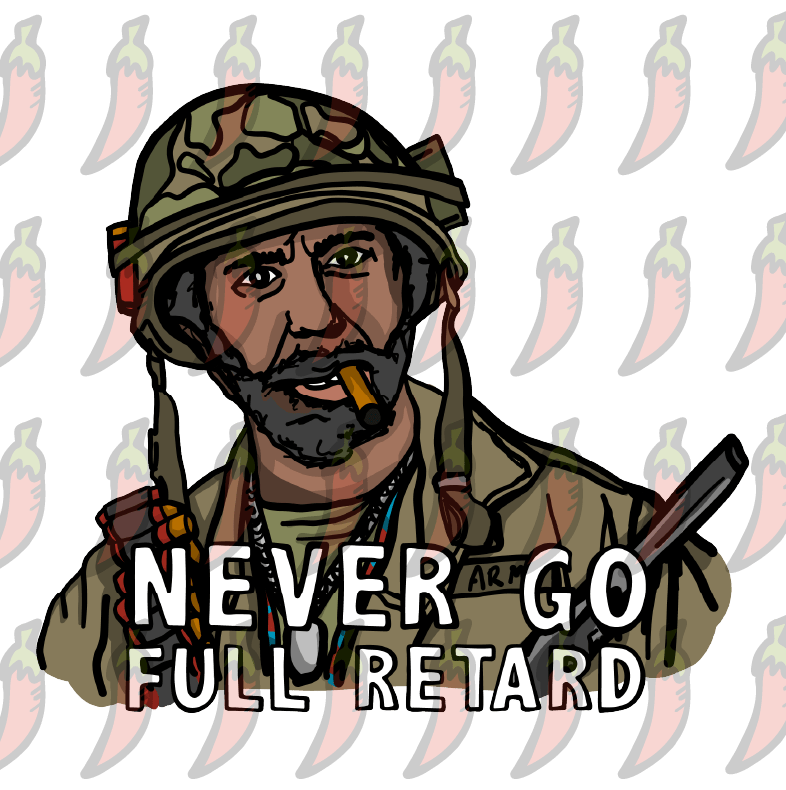 Never Go Full Retard 💥 - Stubby Holder
You went full retard man, never go there! You want that Oscar, you can't be farting in bathtubs and laughing your arse off. Now slam down a Bust-a-Nut bar and guzzle some sweet Booty Sweat.
These are premium Australian made stubby holders. Made out of 5 mm neoprene, glued and taped seams, overlocked top & bottom and glued in base. Made to fit all standard bottles & cans.
🦘✅ 100% Australian Owned ✅ Aussie Designers ✅ Aussie Printers | 𝟗𝟖% 𝐡𝐚𝐩𝐩𝐲 𝐨𝐫 𝐲𝐨𝐮𝐫 𝐦𝐨𝐧𝐞𝐲 𝐛𝐚𝐜𝐤*!