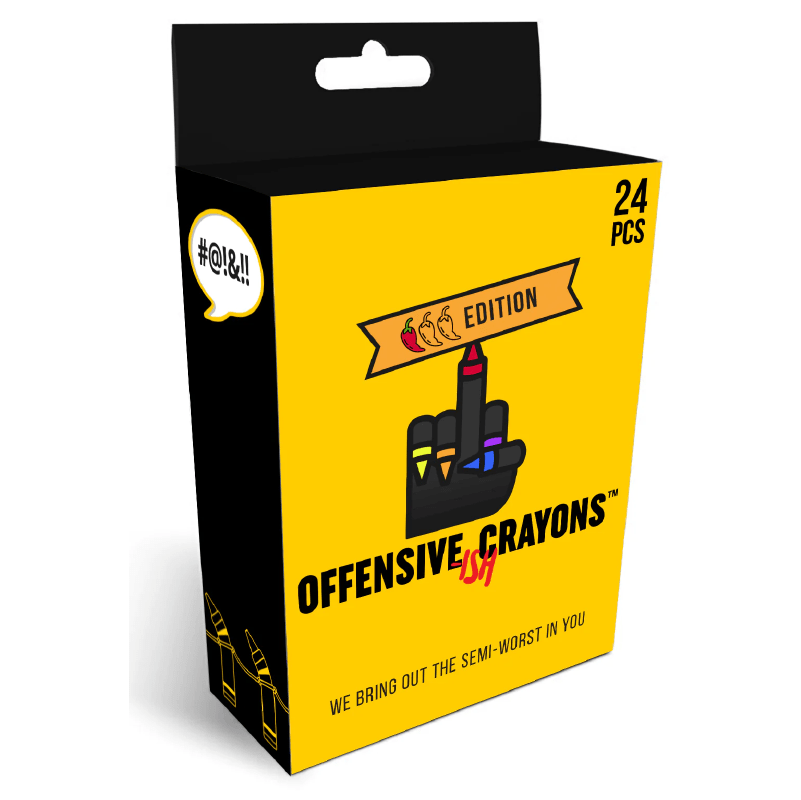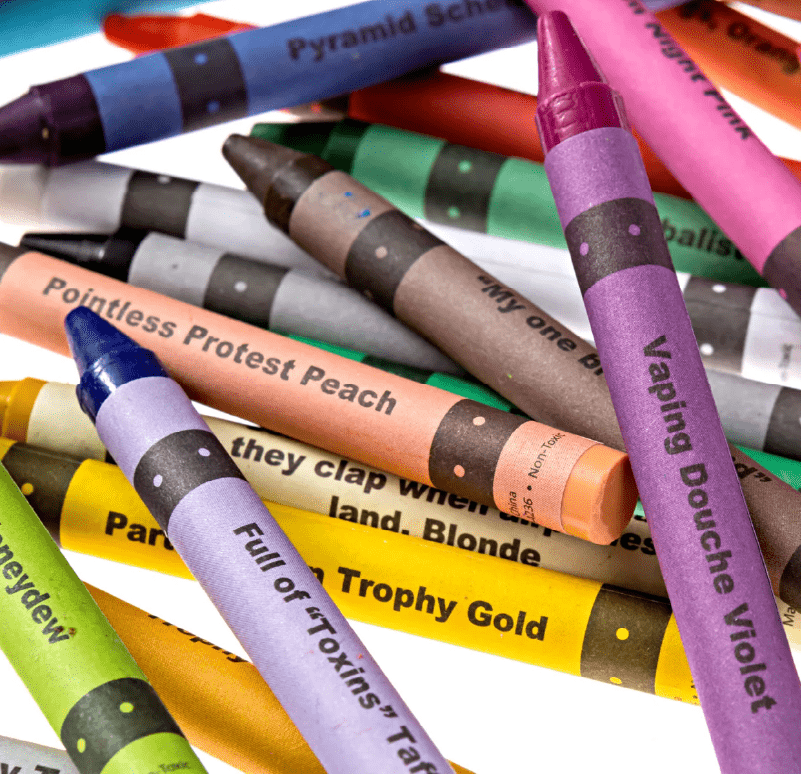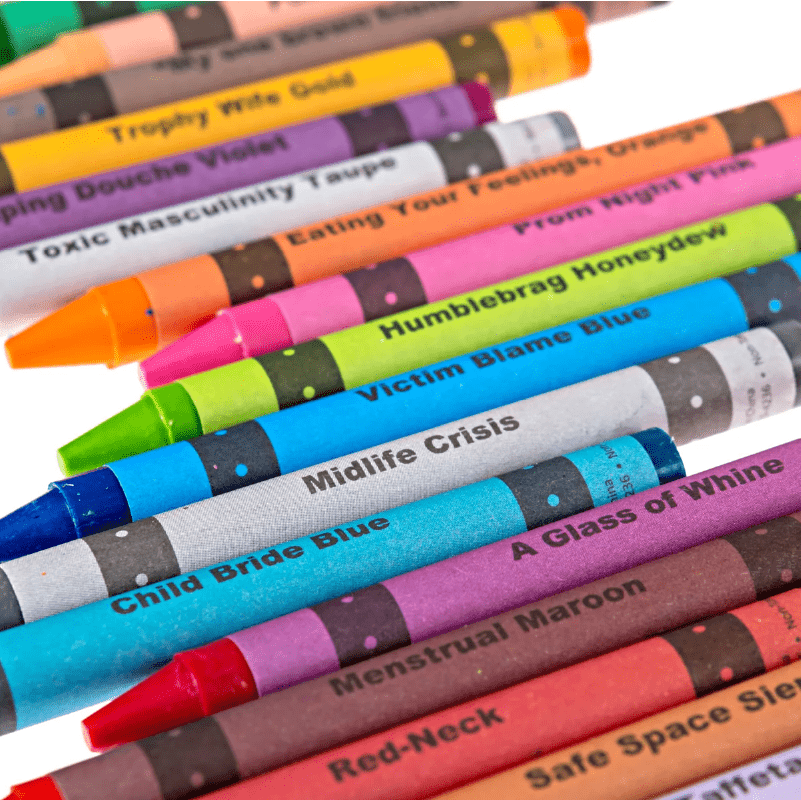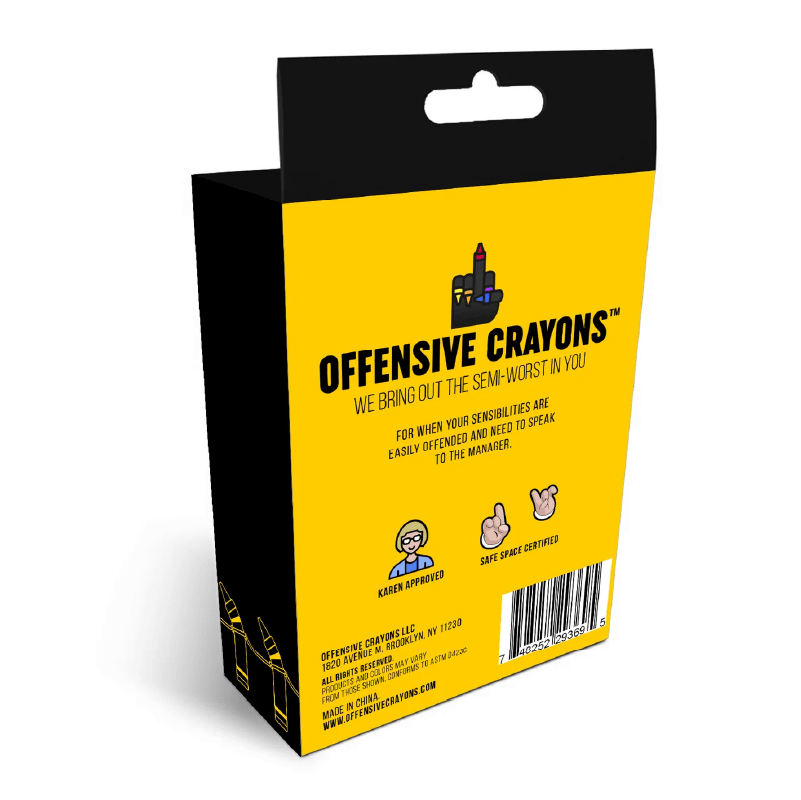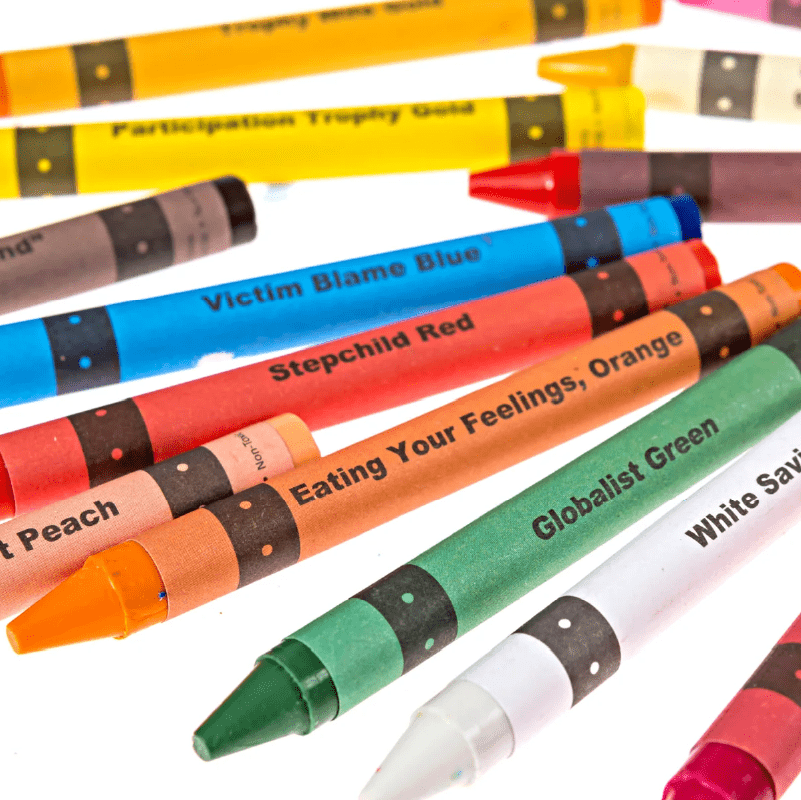 Offensive-ISH 😲🖍️ - Offensive Crayons
Introducing crayons that echo the dark corners of adult humor - but don't go too far! For those who know that colours should be as cheeky as their jokes, this pack is tailored just for you.

Shades that walk the fine line between hilarious and eyebrow-raising. With unforgettable hues like "eat your feelings orange", "child bride blue",  "Menstrual maroon", and "Vaping douche violet", every scribble promises a chuckle or a gasp.

Looking for a quirky gift that'll raise some eyebrows at the office? One that's a bit cheeky but won't have you escorted out by HR? These crayons are the answer. The perfect present where the standard gift just won't do.

Features:

A set of 24 shades, each more outrageous than the last.
Names that ensure you'll never look at crayons the same way again.
Stored locally in Brisbane for lightning-fast delivery across Australia.