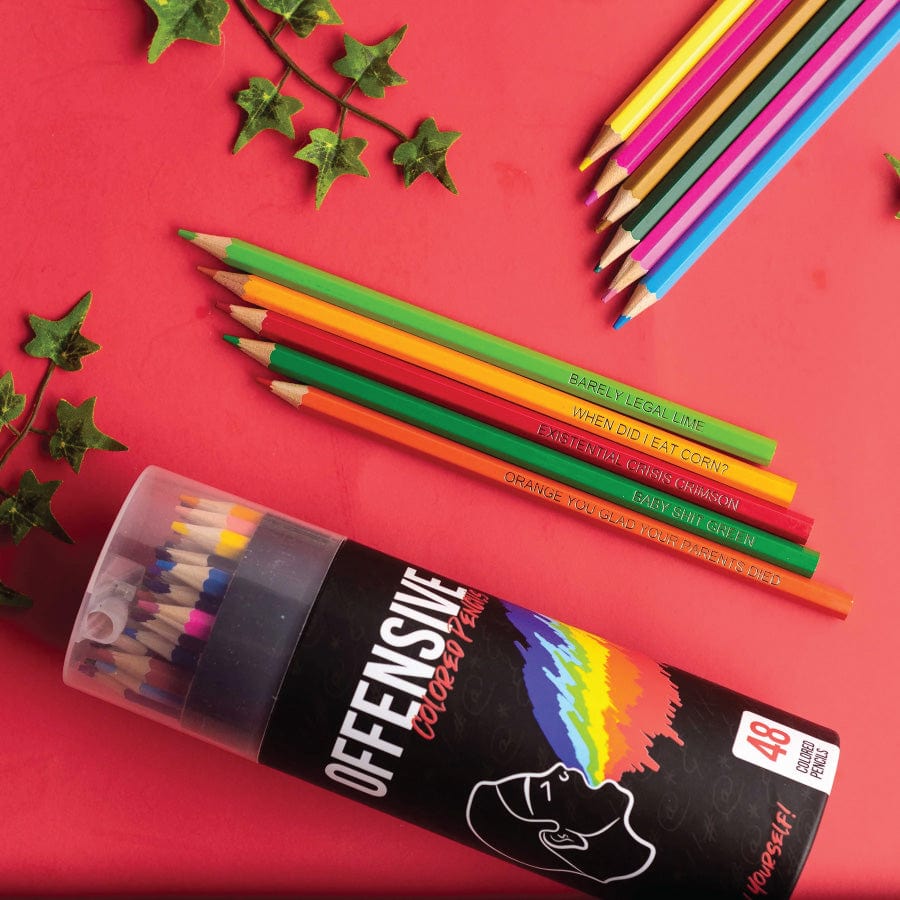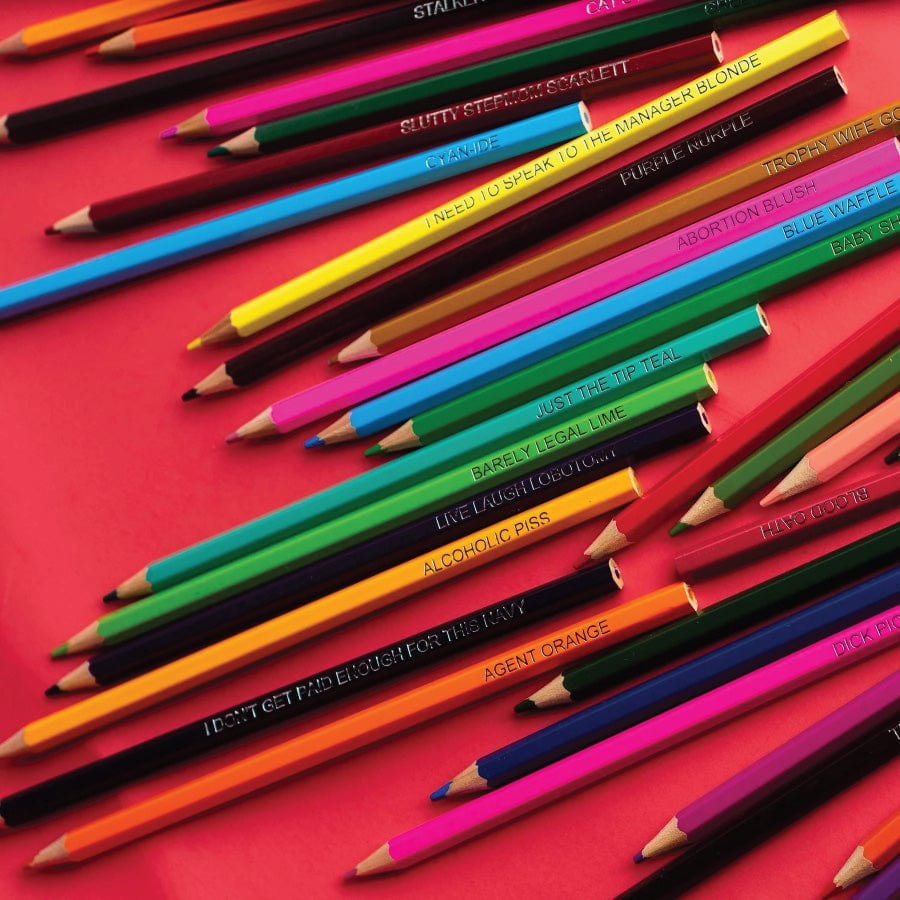 Offensive Pencils ⚠️✏️ - Coloured Pencils
Looking for a set of coloured pencils to unleash your inner creativity? Our spicy set of 48 coloured offensive pencils is sure to do just the trick! Perfect for gifting, you'll be sure to get some laughs out of whoever writes with these comedic colours. 
Pre-sharpened for your colouring (or stabbing) pleasure, these pencils are sure to bring your creations to life. And with a built-in sharpener included, you'll never have to worry about dull points again.
Includes 48 unique pencil colours!
Stocked locally in Brisbane for quick delivery Aus-wide!

But what really sets our coloured pencils apart is the unique spicy colour names you won't find anywhere else. From Gangbang Green to Barely Legal Lime, Mentally Ill Mango to Butt Stuff Brown, these colours will have you laughing out loud and wondering how they were allowed to be printed.