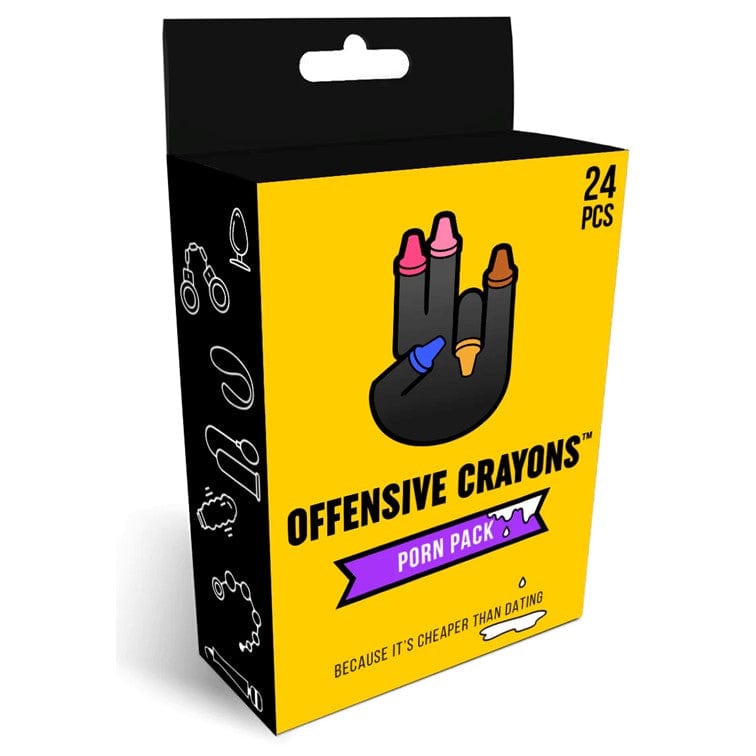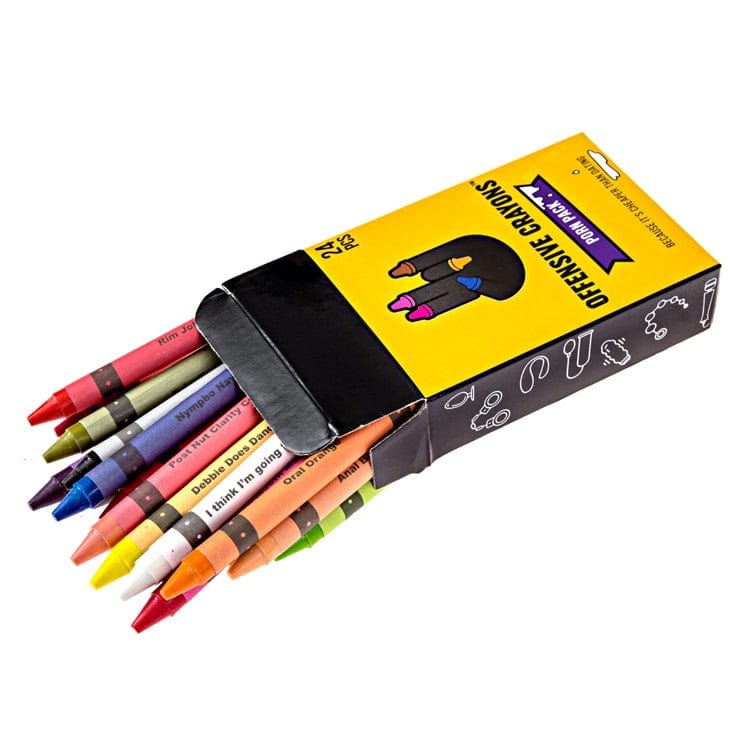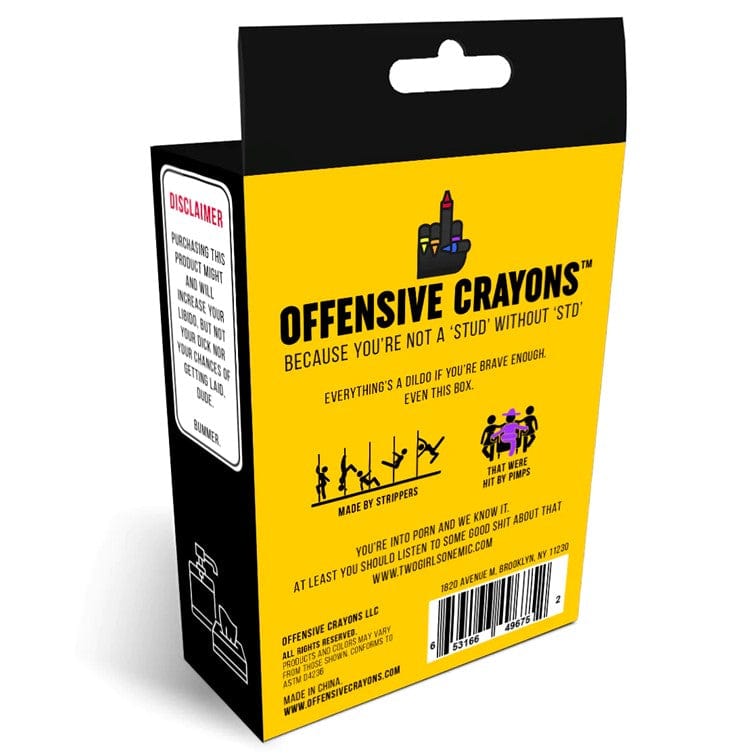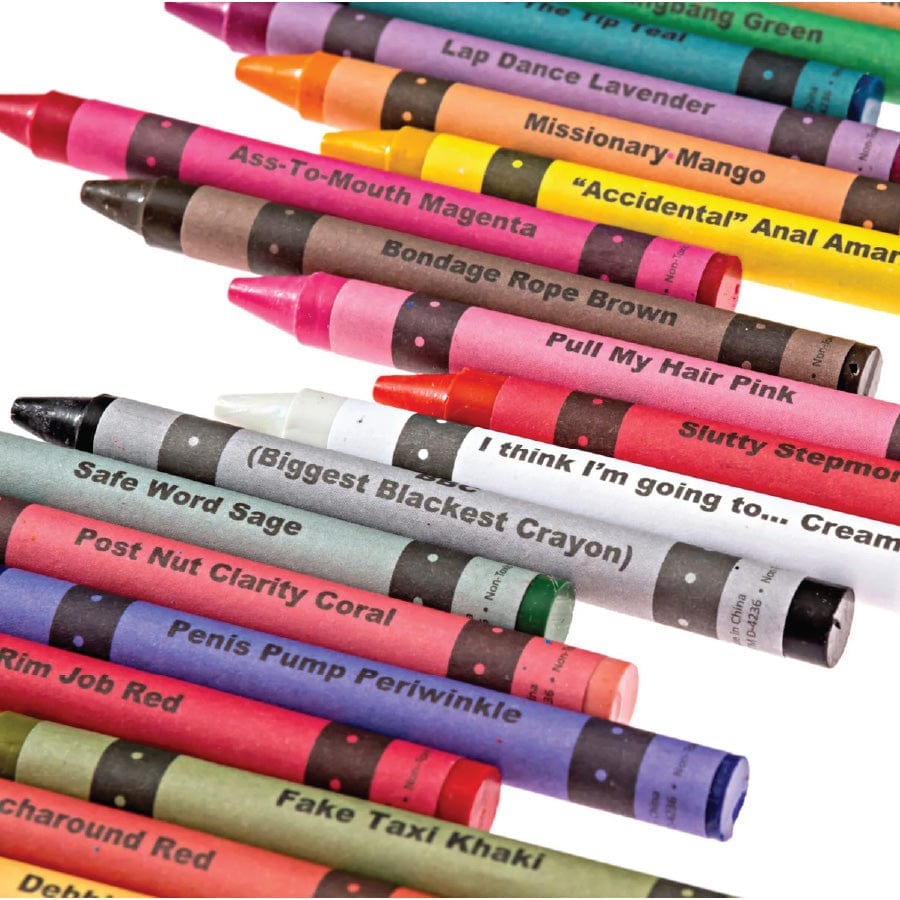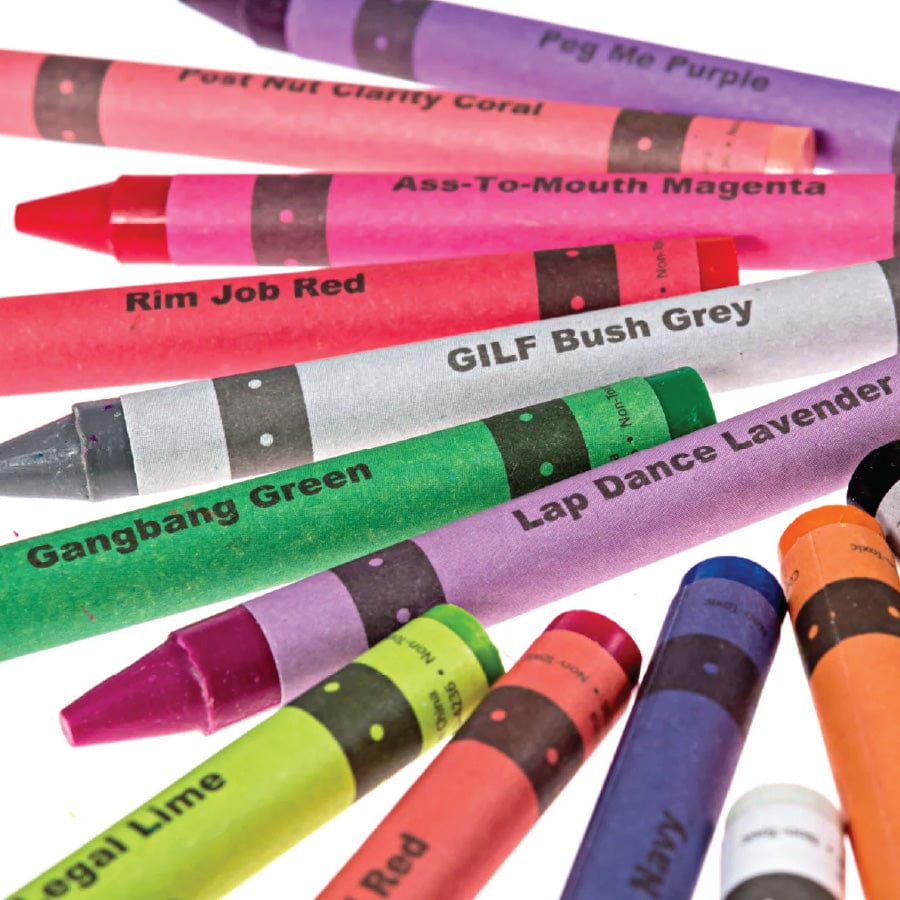 Porn Pack 🍆🖍️ - Offensive Crayons
Finally, a pack of crayons as dirty as your browser history. Draw with glorious colours that should keep your mind filled with imagery. Definitely not for the easily offended...
Offensive Crayons come in packs of 24 spicy-themed colours. It's the perfect gift for your dirty mates, co-workers or family members, and will be sure to have everyone in stitches!
This pack contains colours like "Anal Bleach Peach", "Just the Tip Teal", "I Think I'm Going to …Cream", and other groan worthy colours.
Stocked locally in Brisbane for quick delivery Aus-wide!