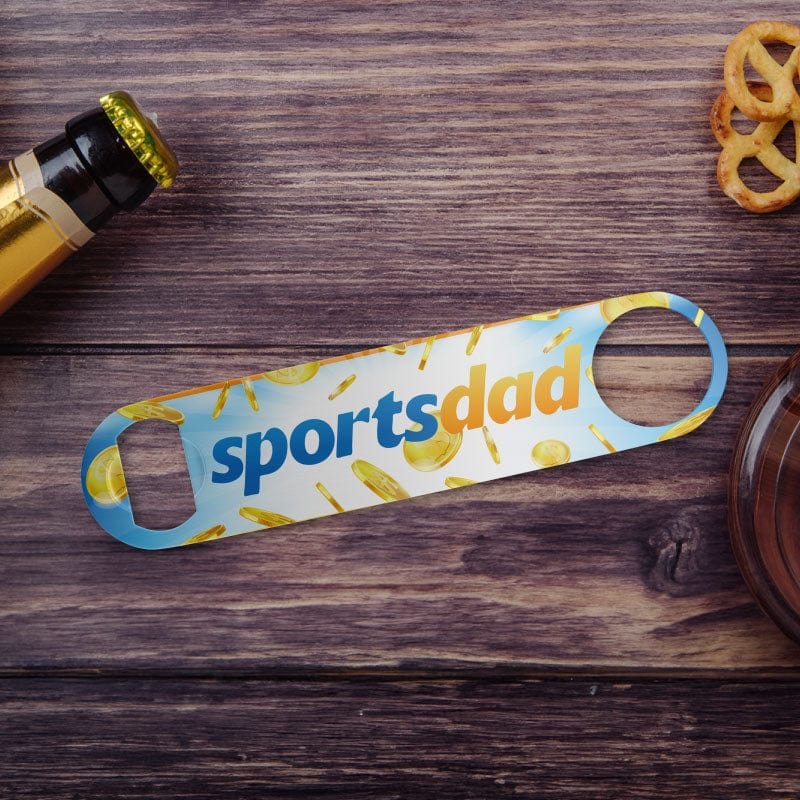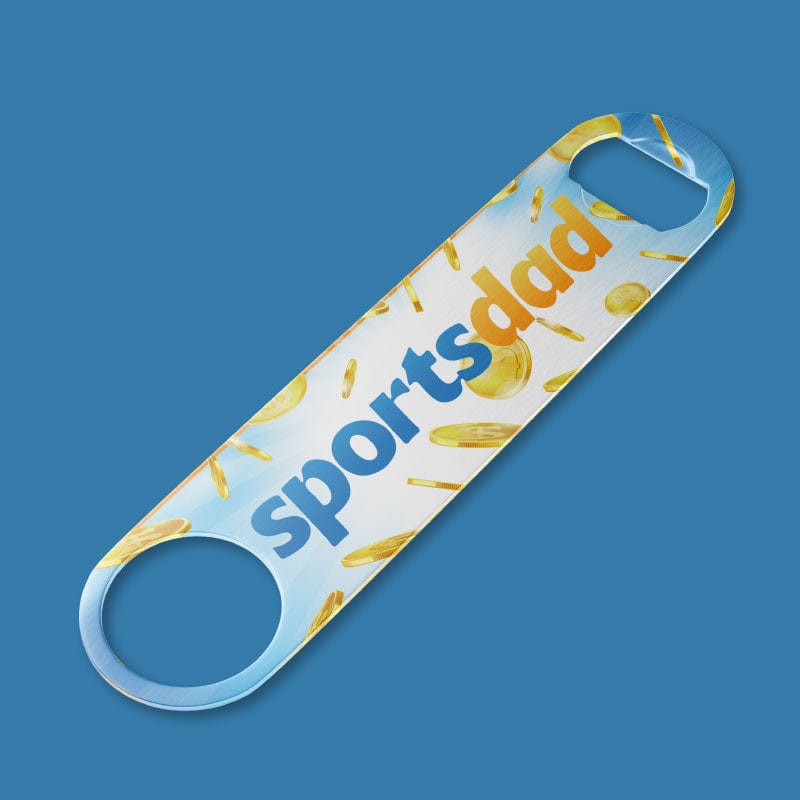 SportsDad 💸📺 - Large Bottle Opener
He might've forgotten birthdays, anniversaries and the like…
But you can always count on dad to know the odds of his favourite footy team 🏉. 
Physical product: Length 17.8cm x Height 4cm.
Made from sturdy metal to ensure it survives the roughest of nights
🦘✅ 100% Australian Owned ✅ Aussie Designers ✅ Aussie Printers | 𝟗𝟖% 𝐡𝐚𝐩𝐩𝐲 𝐨𝐫 𝐲𝐨𝐮𝐫 𝐦𝐨𝐧𝐞𝐲 𝐛𝐚𝐜𝐤*!