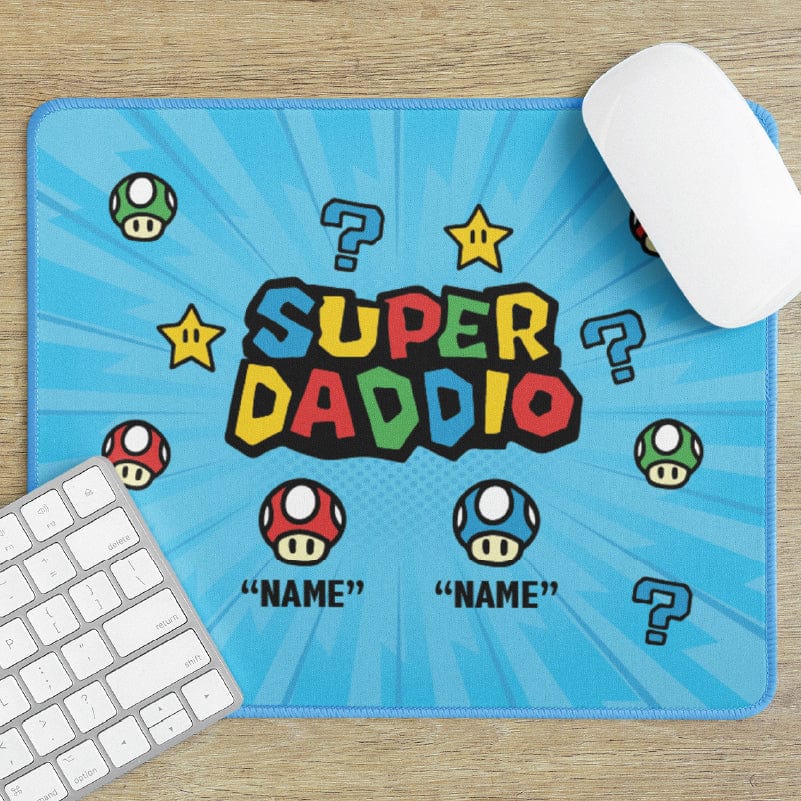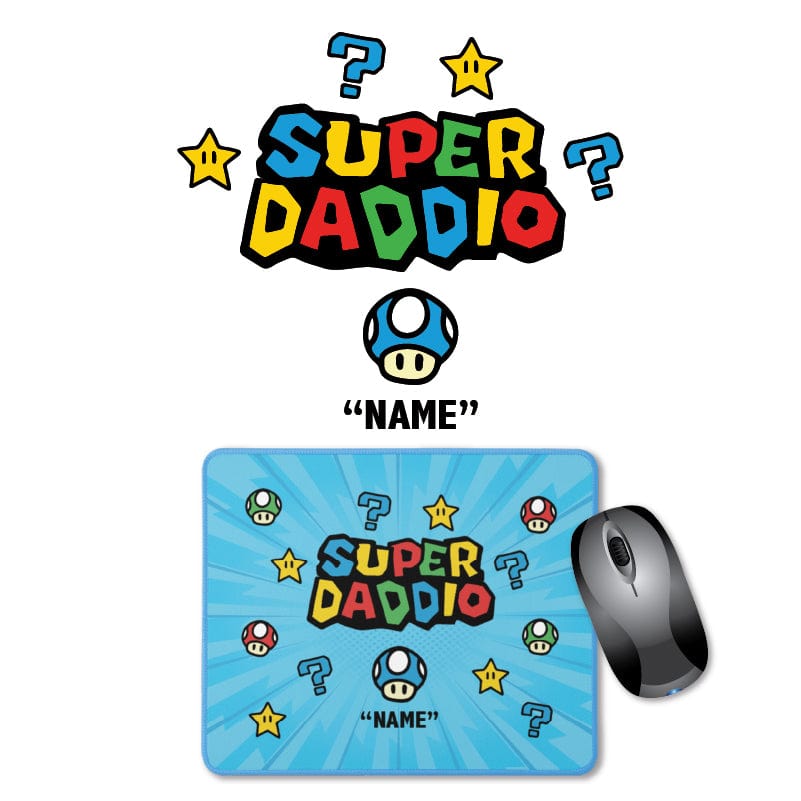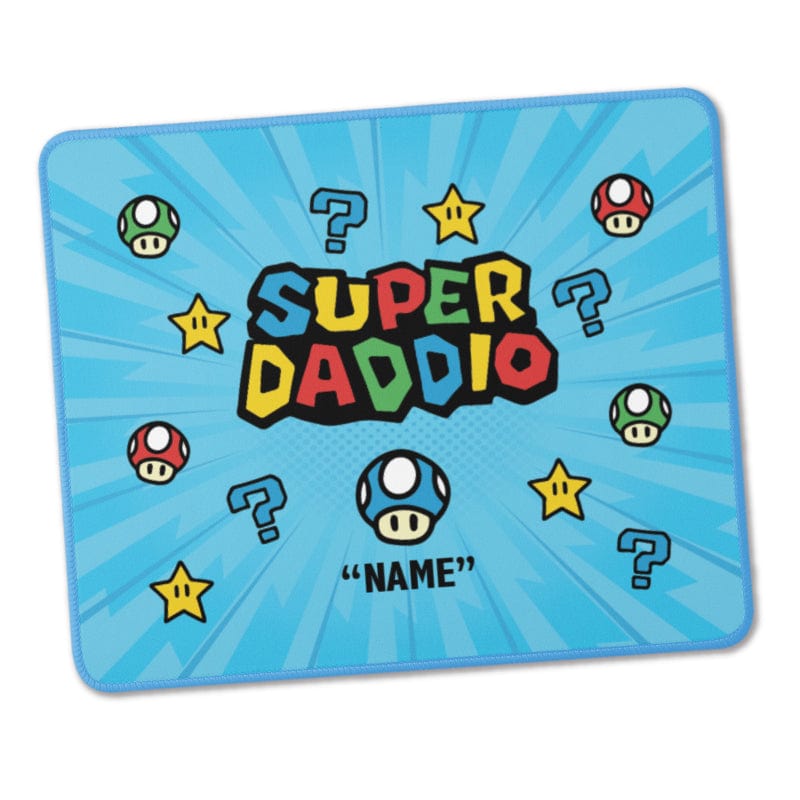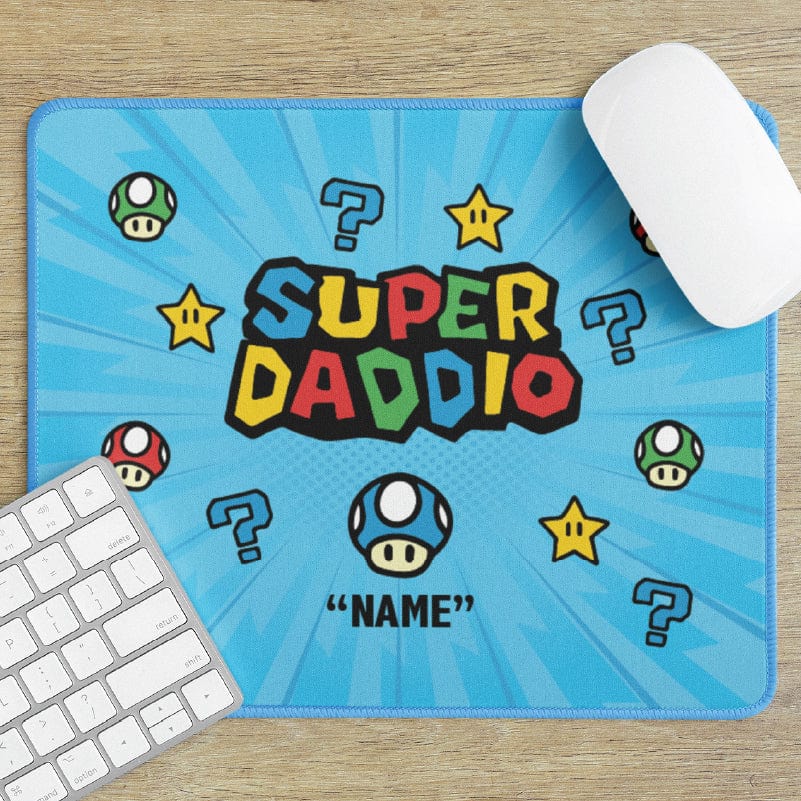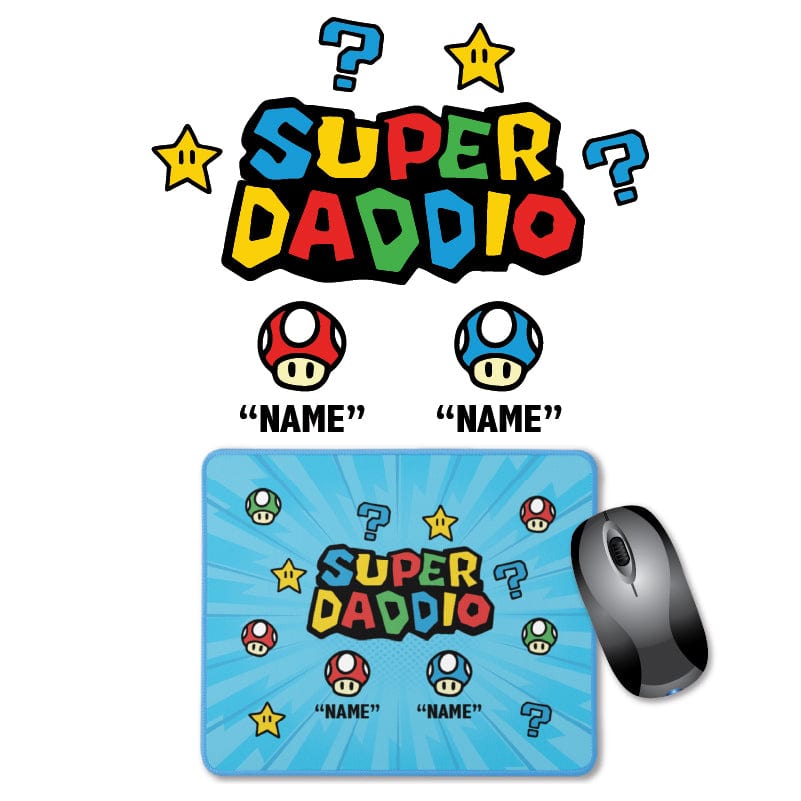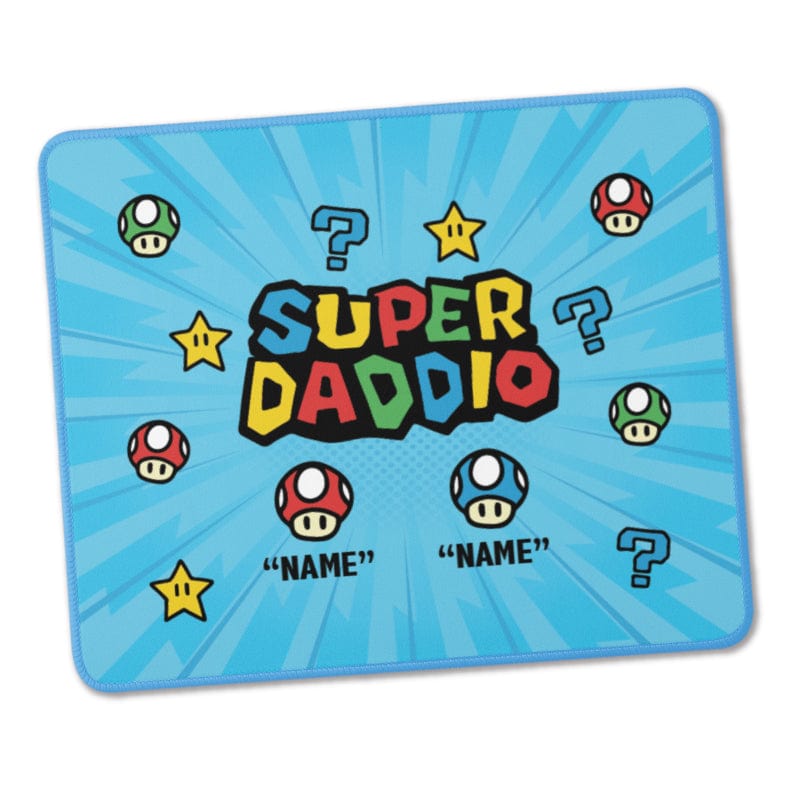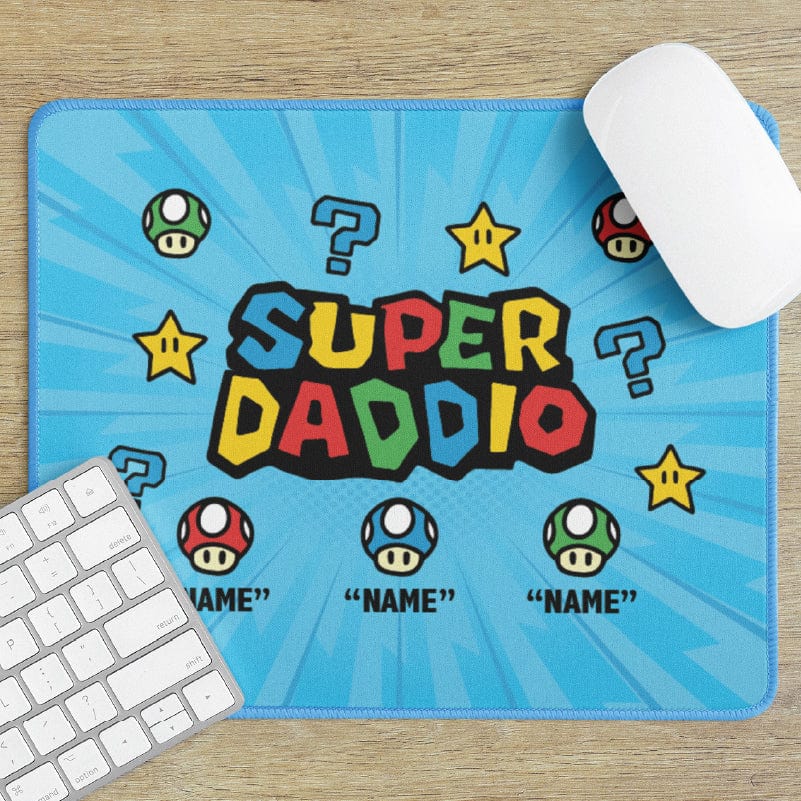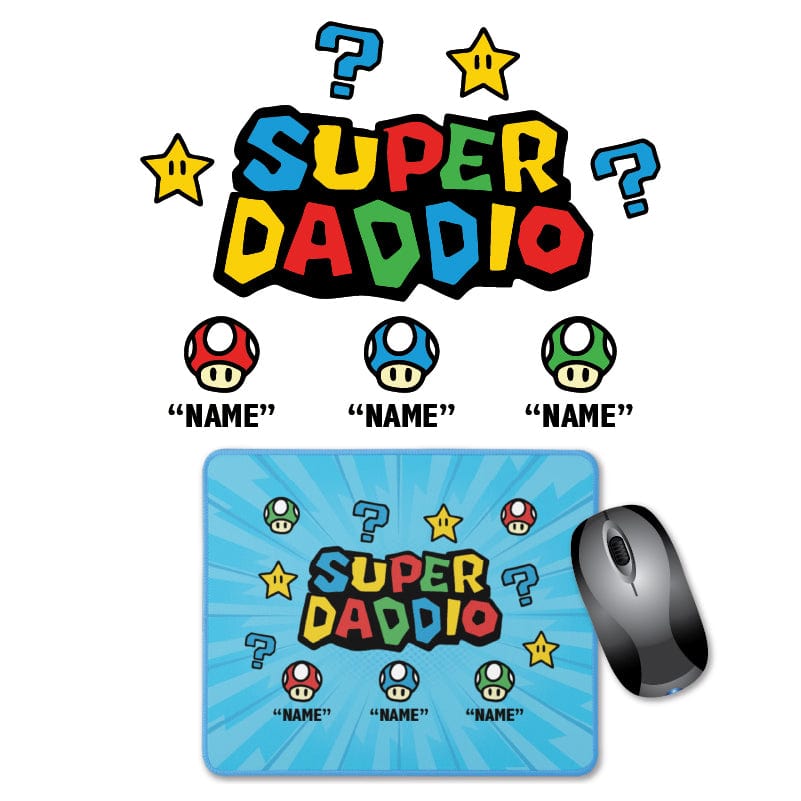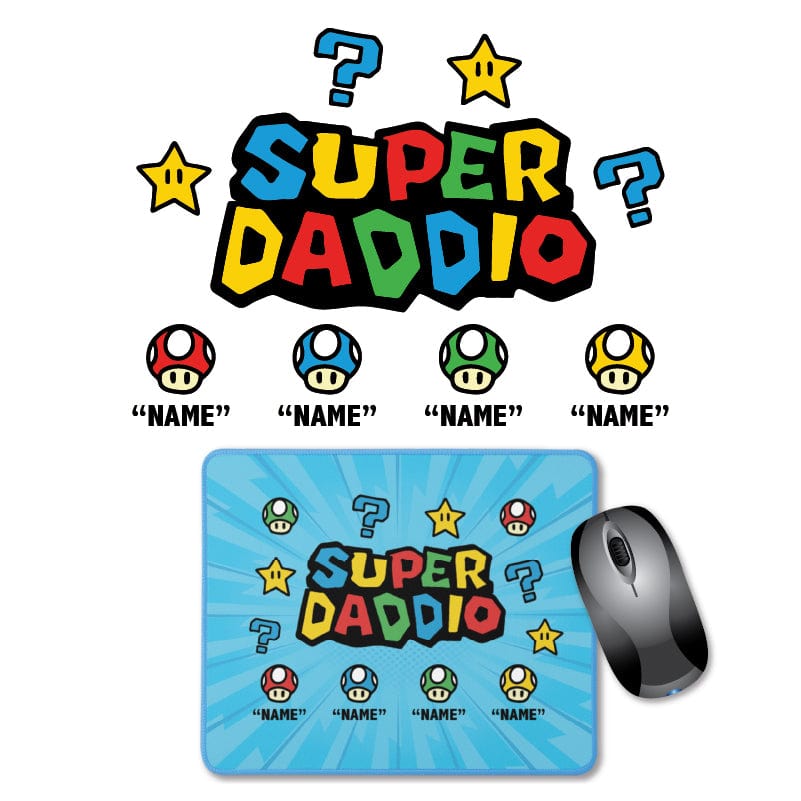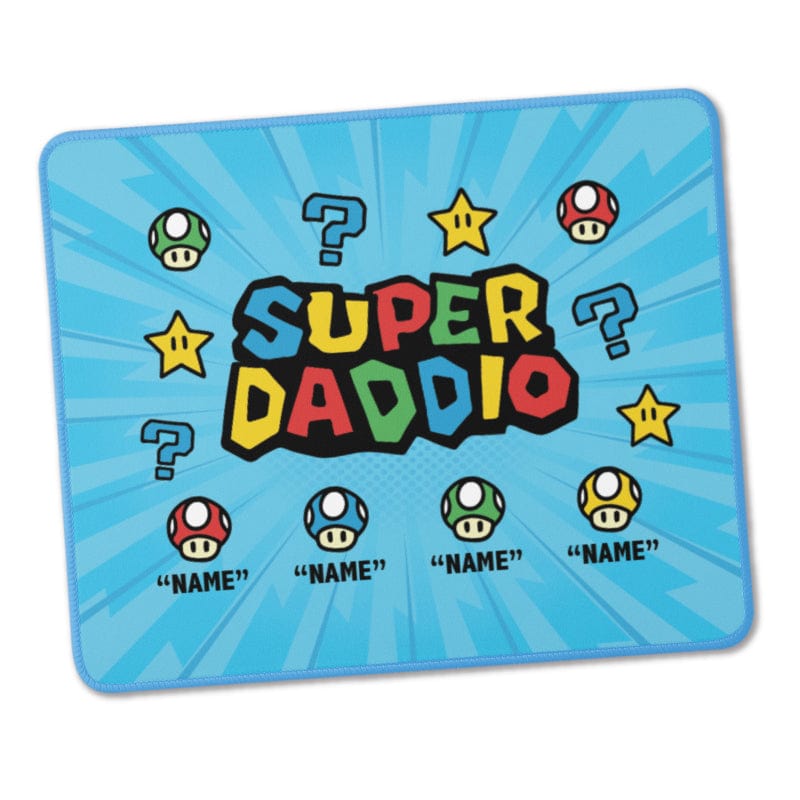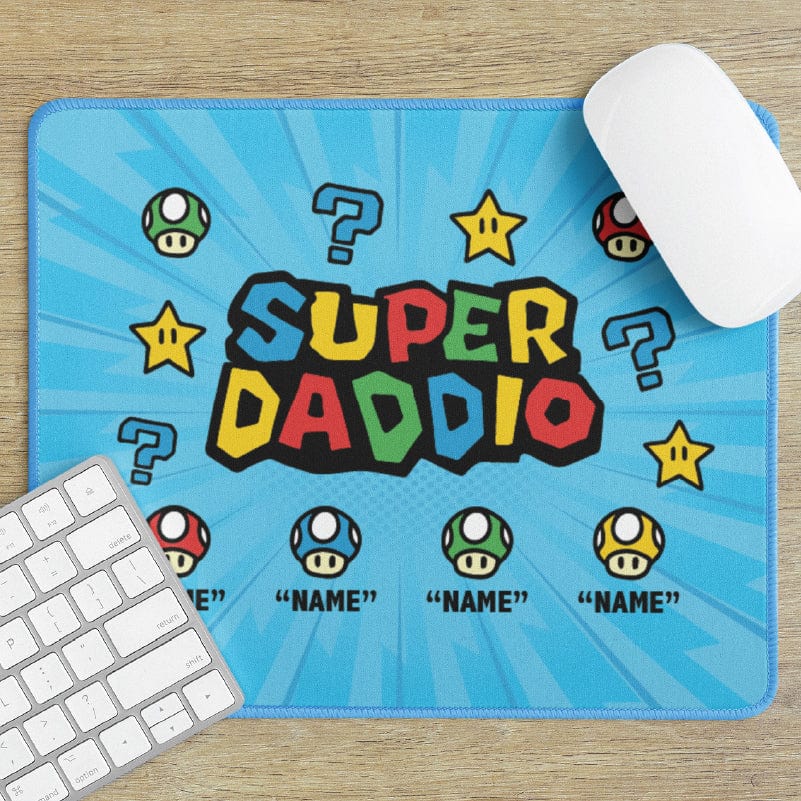 Super Daddio ⭐🍄 - Personalised Mouse Pad
Power-up Dad's day with our 'Super Daddio' personalisable mouse pad! 
Perfect for the dad who loves his computer almost as much as he loved the classic Mario games! This mouse pad can be customised with up to four of your childs names, got more? Game over!

Ideal for Father's Day, birthdays, or whenever you need a 'power-up' way to remind Dad that his greatest quest is his children. No power-up mushrooms required.

This isn't just a mouse pad, it's an ode to the hero of family life. Get yours before they're all 'levelled' out!
🦘✅ 100% Australian Owned ✅ Aussie Designers ✅ Aussie Printers
Printed locally, super quick and shipped to your door spicy fresh! 𝟗𝟖% 𝐡𝐚𝐩𝐩𝐲 𝐨𝐫 𝐲𝐨𝐮𝐫 𝐦𝐨𝐧𝐞𝐲 𝐛𝐚𝐜𝐤*!