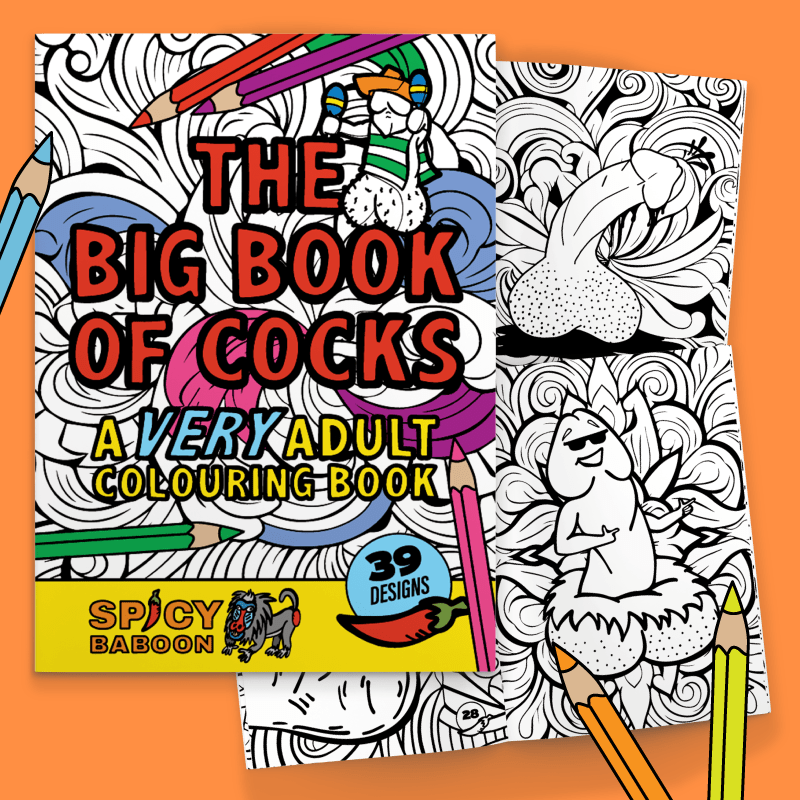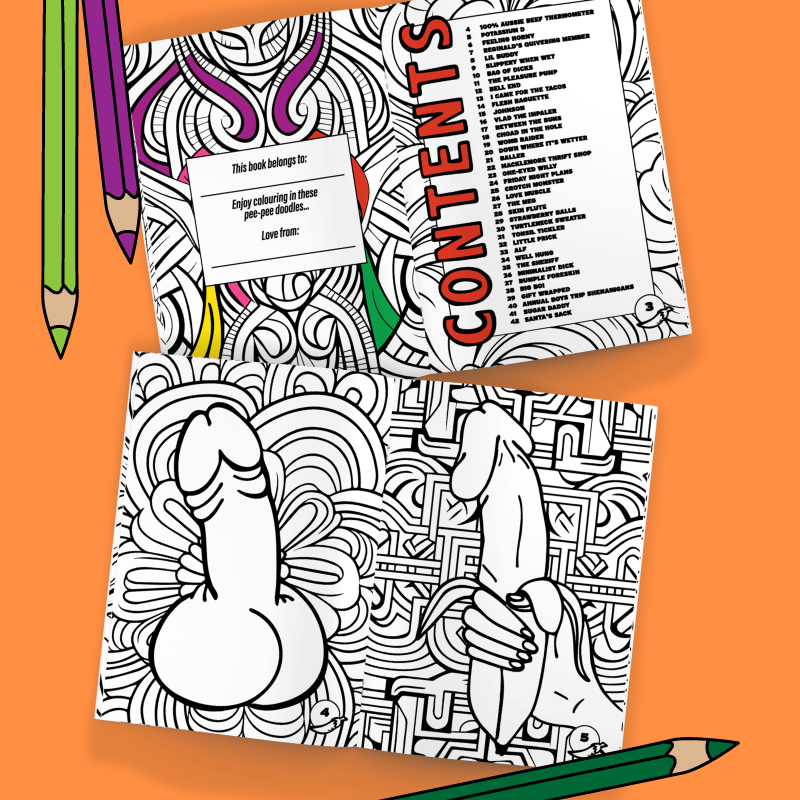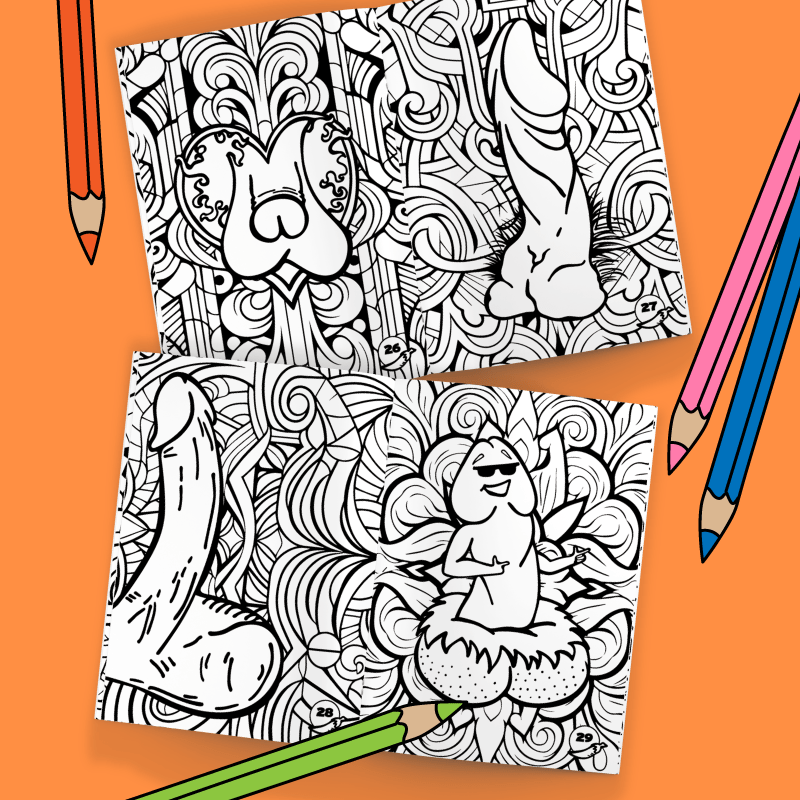 The Big Book Of Wood 🐓🍆🖍️ - Adult Colouring Book
Get your hands around this extremely unique colouring book.👐 Sit back, relax and colour in these cheeky wangs whatever colour you're feeling at the time! There's 39 completely different schlongs each with their own attitude and they can barely hold in their excitement for you to start stroking them with colour.
Each one of these beautiful members has been hand-drawn by the experienced staff here at Spicy Baboon for your pleasure.
Here's a taste of some of the lil guys you'll meet in your colouring adventures:
-Sugar Daddy
-Tonsil Tickler
-Vlad the Impaler
-The Meg
+33 More Sassy Willies!

Crafted, Curated & Cautioned: Not For The Squeamish!
Whether you're gifting to a cheeky mate or treating yourself to some unabashed fun, this is the ultimate choice. Remember, you were warned – it's not for the faint-hearted!

>> Browse our range of spicy stationery to help with the book! <<
HERE'S WHAT YOU'RE GETTING INTO:

🎨 39 Peckers With Attitude: Each one a masterpiece of mischief, drawn with passion by our rebellious team.
🔍 From Simple to Sinful: Designs range from the delightfully doable to full blown girth quakes.
📒 Sleek A4 Format: Perfect for your lap, desk, or on-the-go naughtiness.
🖍️ Bring Out The Best With: Pencils, pens, crayons, highlighters, and even that rogue lipstick.
❌ Not So Hot With: Permanent markers, whiteboard doodlers, last night's gravy, and regretful decisions.

So, Are You Game?
Grab your pens, pour yourself a beverage (or three), and jump into the scandalous world of colouring like you've never seen before! Whether it's a sneaky solo session or a raucous night with mates, this book promises unfiltered, unruly, unforgettable fun! 😂🎉

Please enjoy responsibly. Side effects might include uncontrollable laughter, a renewed sense of confidence, and a slightly more colourful vocabulary.