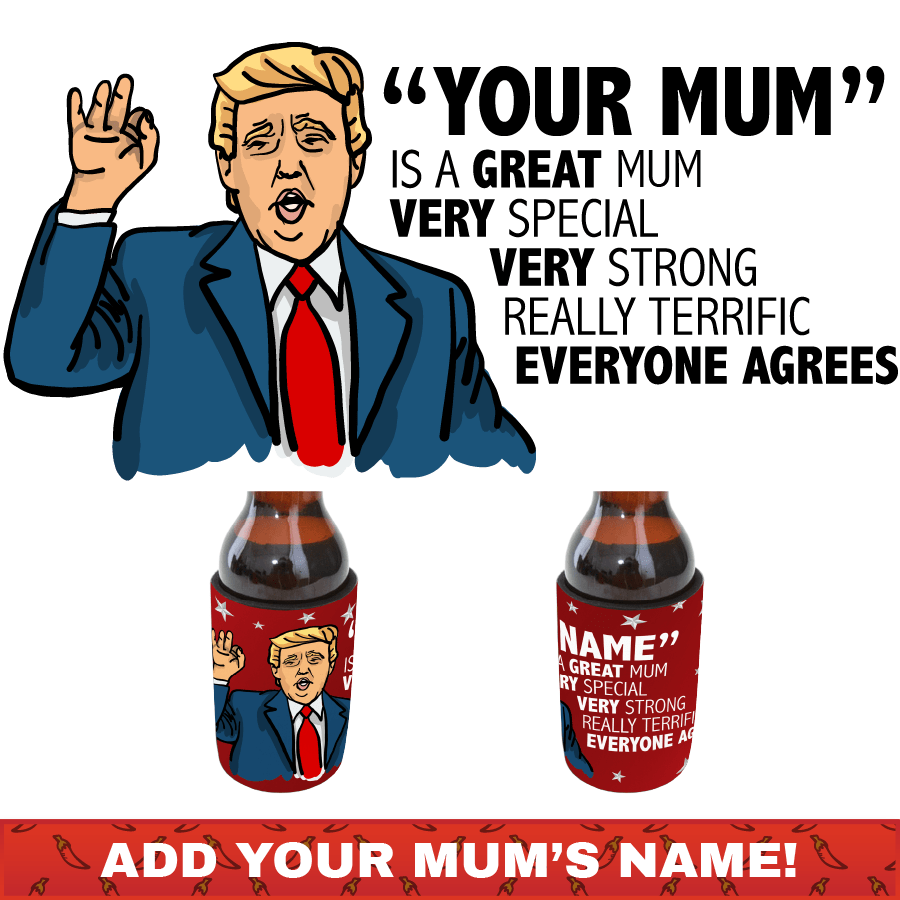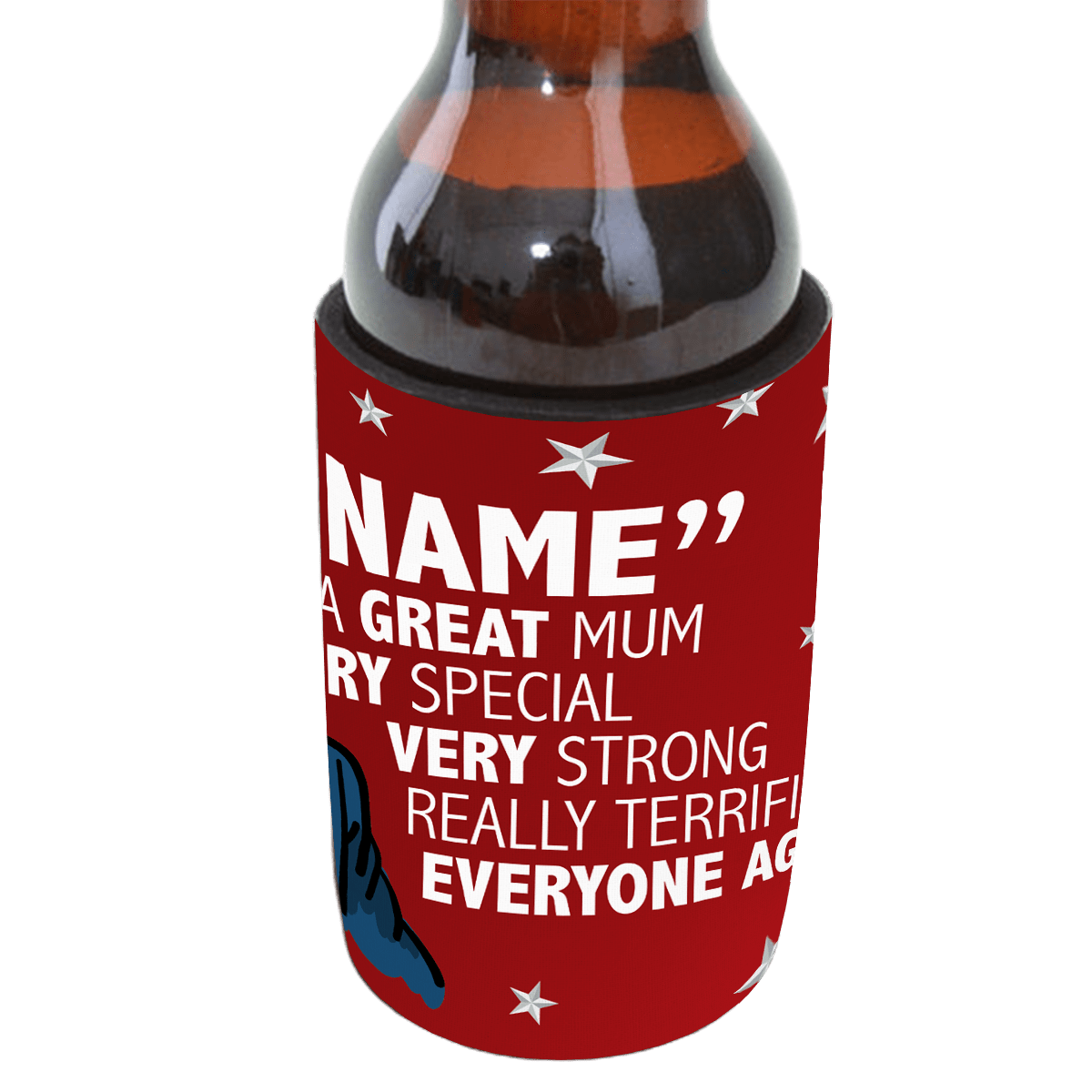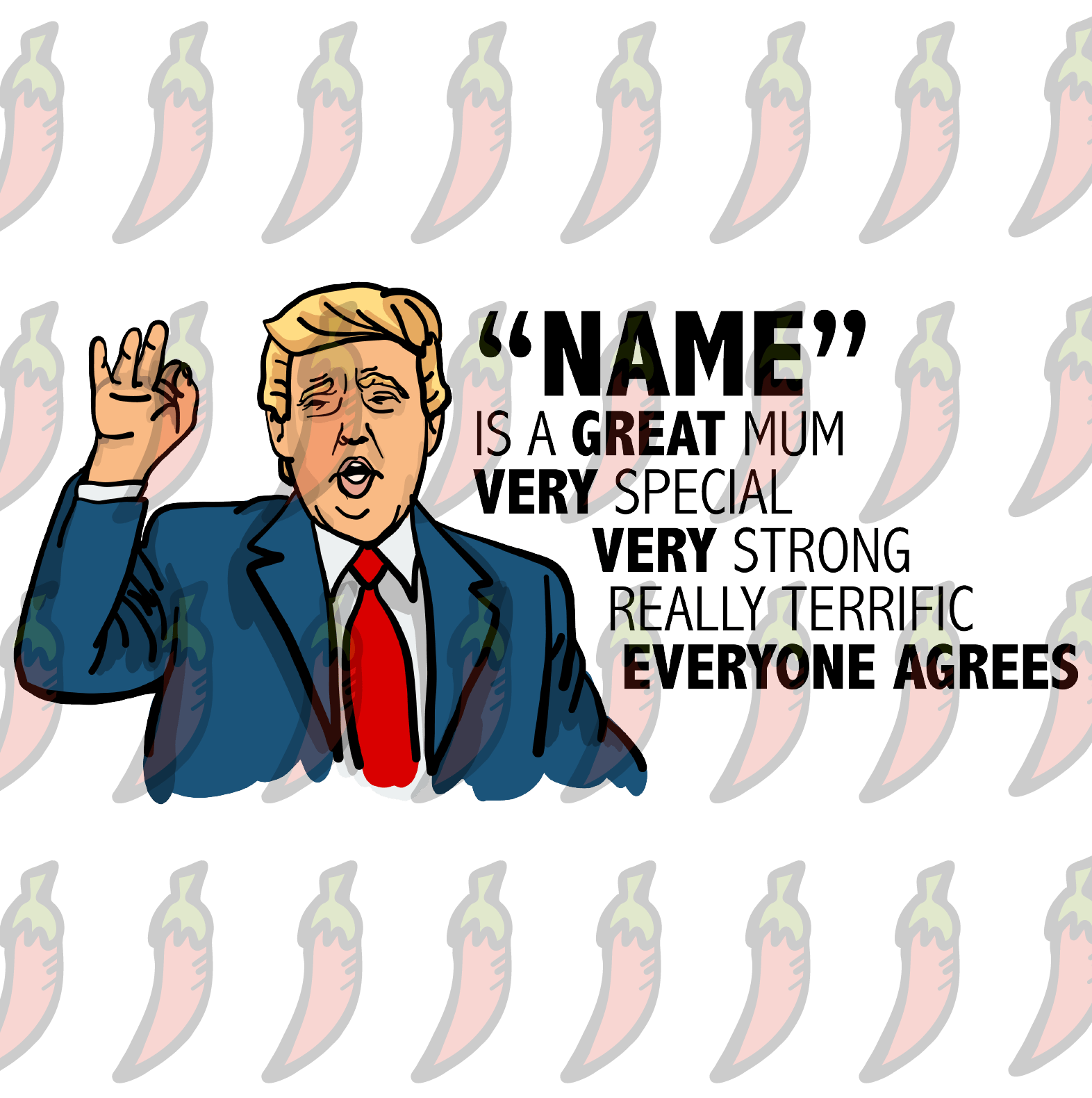 Trump Approves Your Mum 👌 - Personalised Stubby Holder
Tell your mum how much you appreciate her with a personal message from the 45th President of the United States. Make Beer Great Again!
Add your mum's name above and we'll take care of the rest. She will have a custom, one of a kind holder. A perfect reminder of how awesome she is.
Also check out our 🔊 Trump Sound Button 🔊
🦘✅ 100% Australian Owned ✅ Aussie Designers ✅ Aussie Printers | Printed on demand and shipped to your door, spicy fresh! 𝟗𝟖% 𝐡𝐚𝐩𝐩𝐲 𝐨𝐫 𝐲𝐨𝐮𝐫 𝐦𝐨𝐧𝐞𝐲 𝐛𝐚𝐜𝐤*!