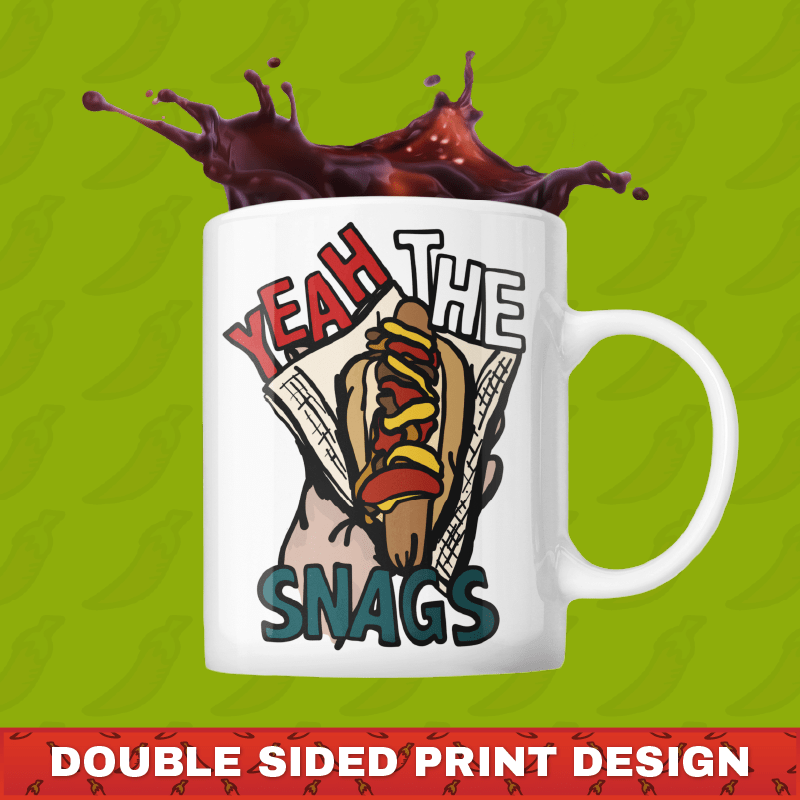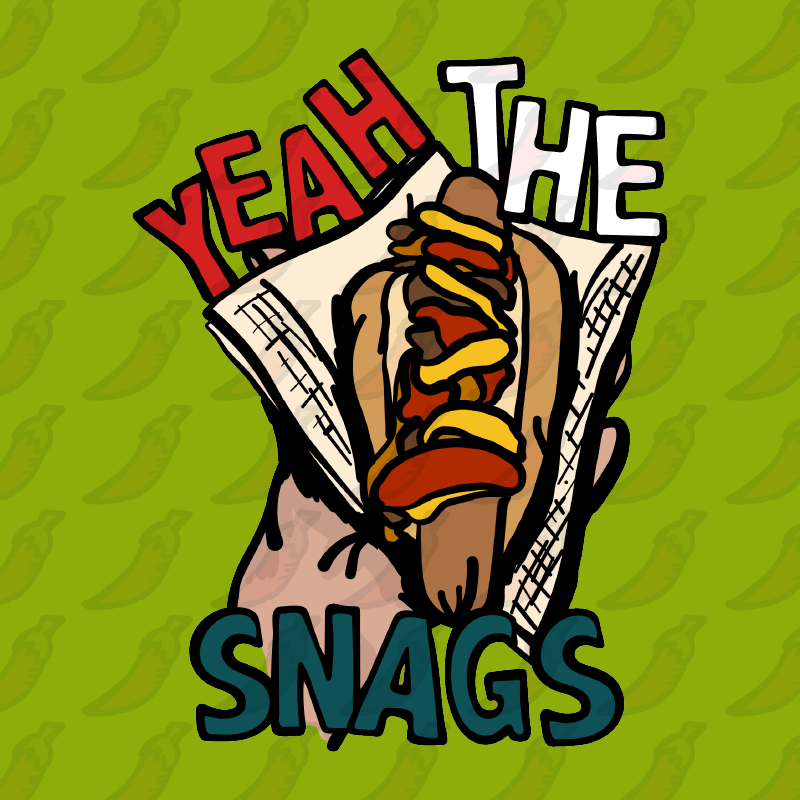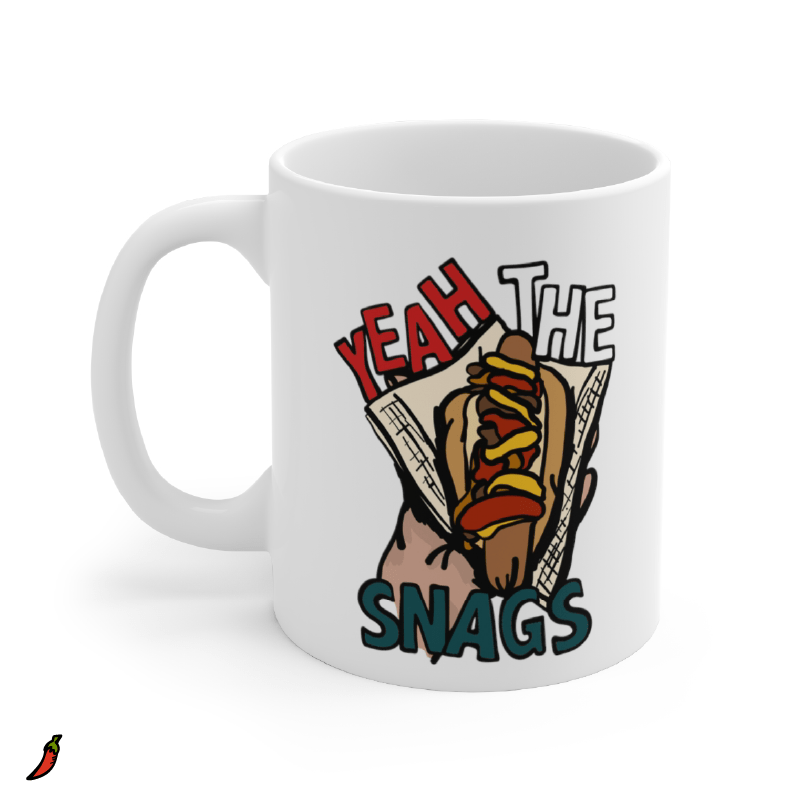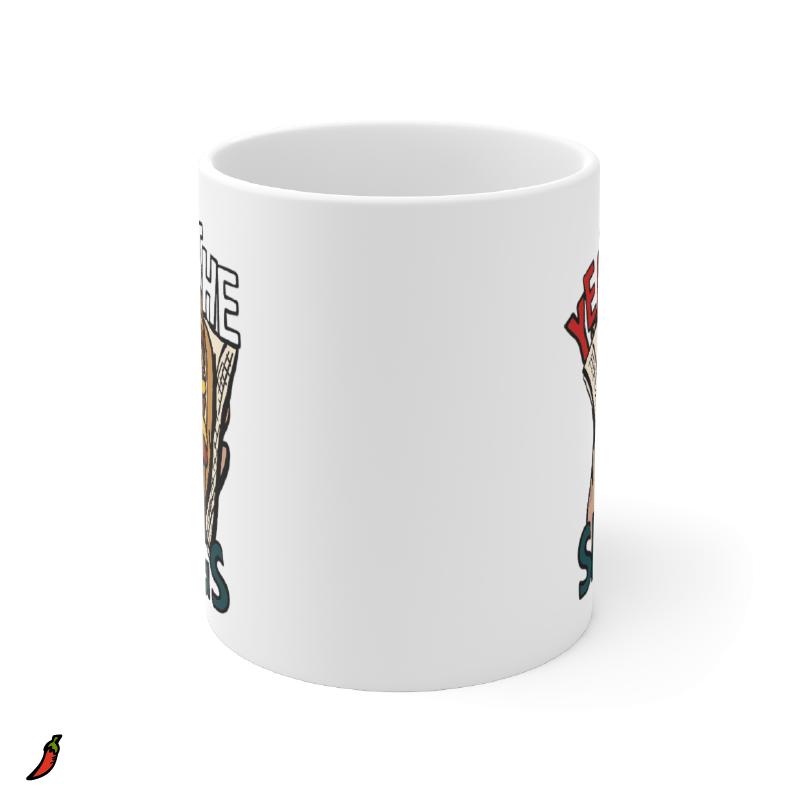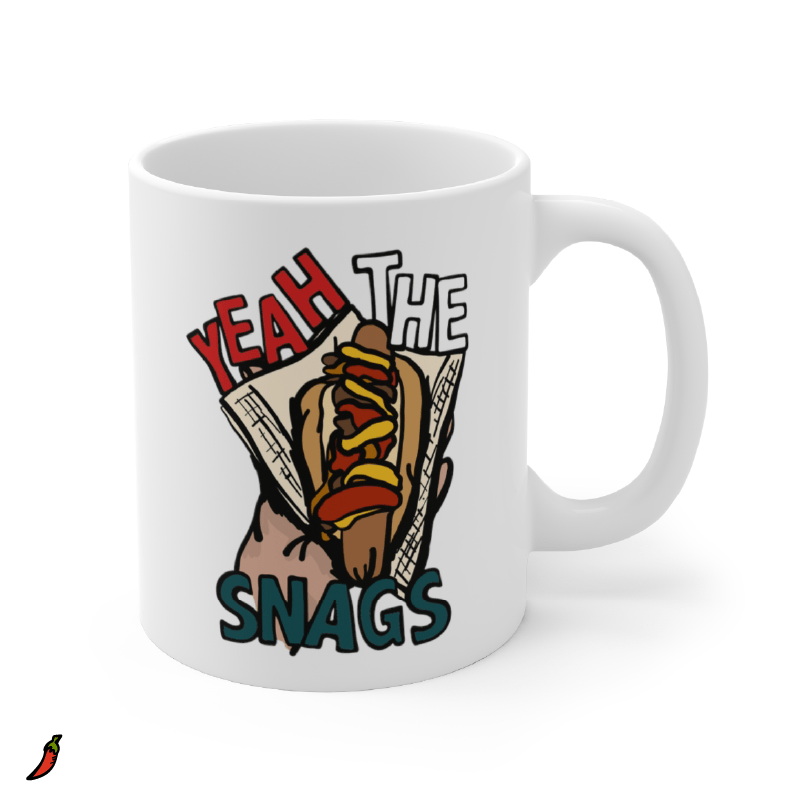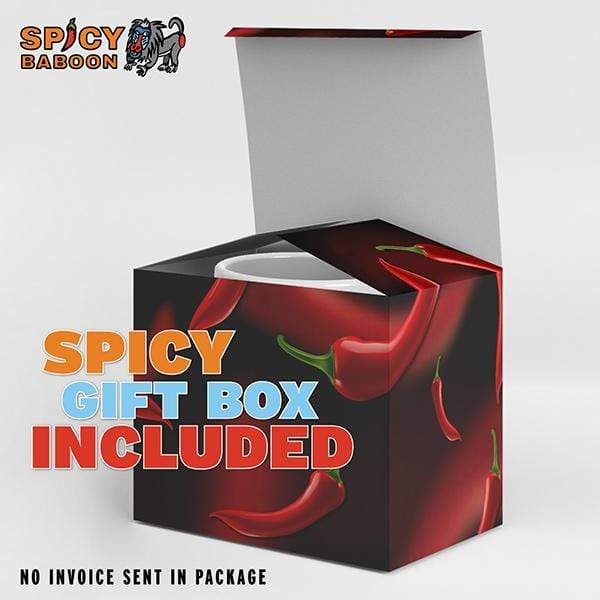 Yeah the Snags! (YTS!) 🌭 - Coffee Mug
Nothing better then swapping change for a snag on bread with onions outside a big green warehouse & for a good cause.
Our spicy designs are printed on both sides of these high quality ceramic mugs. The perfect gift or make it your own morning sipper. 
Dishwasher and microwave safe.
🦘✅ 100% Australian Owned ✅ Aussie Designers ✅ Aussie Printers | Printed on demand and shipped to your door, spicy fresh! 𝟗𝟖% 𝐡𝐚𝐩𝐩𝐲 𝐨𝐫 𝐲𝐨𝐮𝐫 𝐦𝐨𝐧𝐞𝐲 𝐛𝐚𝐜𝐤*!